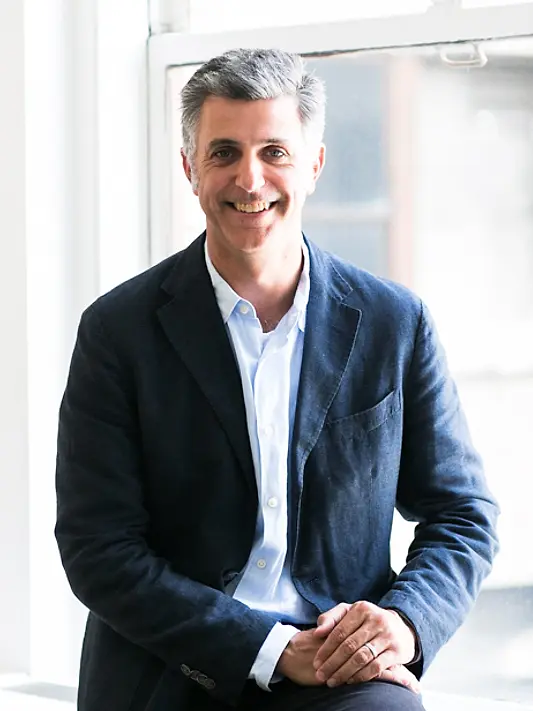 Hugh Trumbull
As a designer at KPF for 30 years, Hugh focuses on the dialogue between built form and urban space. His work emphasizes the effective use and expression of architectural structure and a building's internal biology, with thoughtful attention to craft and detail. These core principles have led to the design of a broad portfolio of institutionally and commercially successful buildings, identifiable by their imaginative partis, expressive façades, and inventive planning.
By breaking down large-scale projects, Hugh's designs are equally engaging up close and from afar. For Nanning Airport Terminal 2, Hugh led the design of a two-million-square-foot building that supports the city's developmental growth and celebrates its bourgeoning culture. On an equally impactful project, he led the redevelopment of a major New York City transportation hub.
Continuing to innovate on the possibilities of form, Hugh's works are recognizable for their creative and expressive structures. Examples of this approach include the H-shaped tower of Hanking Qianhai, the treelike column supporting a protruding floor at Centra Metropark in New Jersey, and the expansive public atrium of The Bellevue in Washington, which enhances the retail programming and the Park Hyatt's heightened hospitality.
Hugh is a leader in the firm's pursuit of highly crafted buildings, utilizing materials to their full potential. The lobby renovation at 712 Fifth Avenue eschews the rigid nature of stone through soft curves that extend the limestone wall into entry seating. The façade faces of Hony Center juxtapose the transparency of glass with the weight of stone, fulfilling a full spectrum of materiality.
Hugh has taught design studios at Cornell University and lectured on architectural design, professional practice, and environmental systems. He has also served as a guest critic on design juries for Columbia University, the Parsons School of Design, Cornell University, the University of Nevada at Las Vegas, the University of Kentucky, and Penn State University.