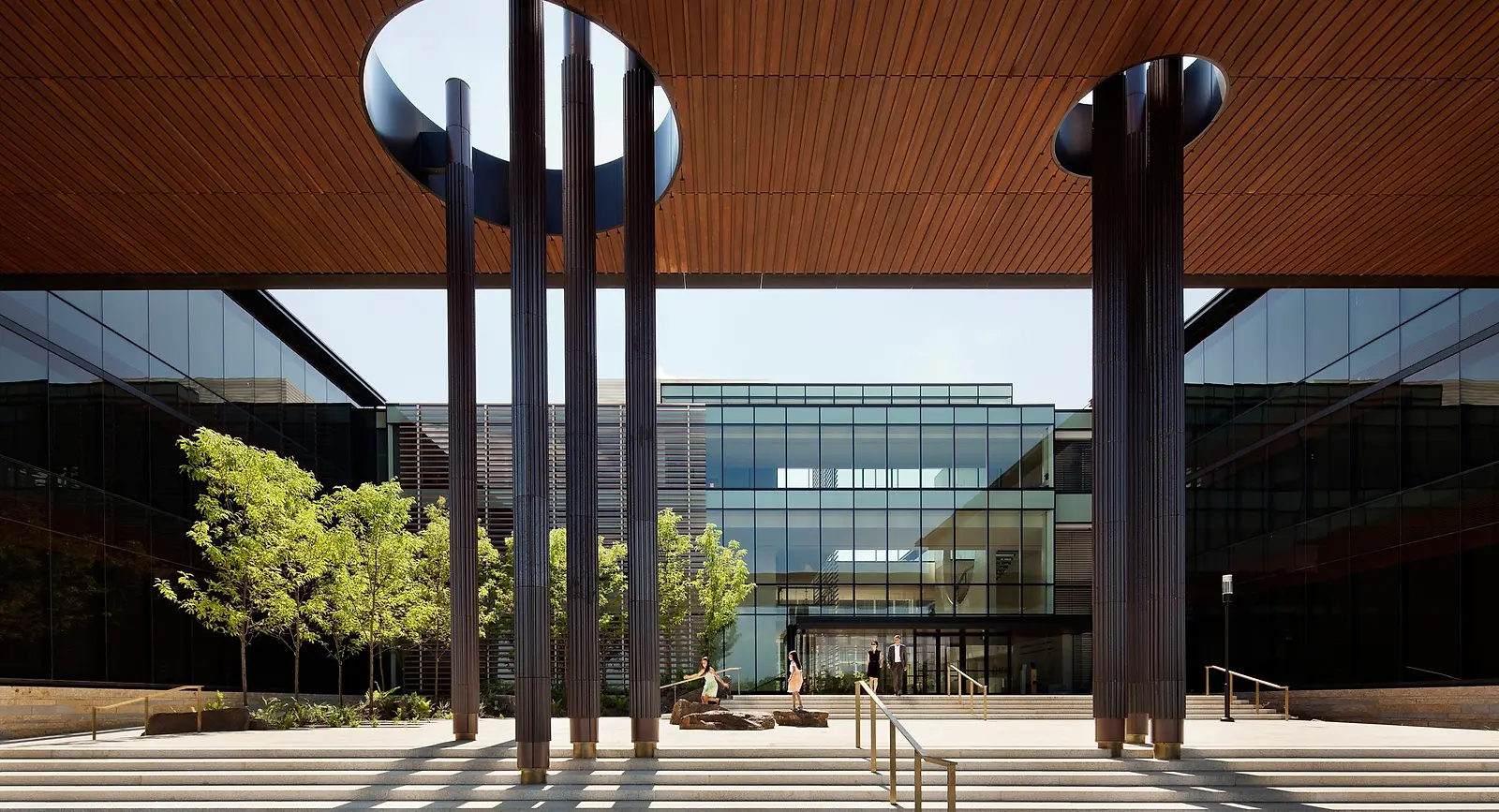 175 Park Avenue
Realogy Headquarters
KPF transformed an existing Verizon call center into a headquarters for a young, cutting-edge company by pulling nature directly into the office environment, creating a state-of-the-art workspace that is intimately connected to its surroundings.
KPF's strategy cut the central third out of the existing building to create a series of open-air courtyards. The central courtyard divides the building into two parallel office bars, or wings, whose ends face the parking space. A central connector, the lobby space, is conceived of as an architectural promenade leading to the third floor by way of an ornamental stair sequence.
By recycling an existing building, the design minimizes the need to dispose of existing structural materials and produce new ones, drastically shrinking its embodied carbon footprint. Increased daylight, provided by the open-air courtyards and low-iron glazing in lobby, circulation, and transition spaces, supports occupants' natural circadian rhythms.
In the design of the outdoor spaces, the firm collaborated with renowned landscape architects Nelson Byrd Woltz. The courtyard moves outward in layers into the parking area, which is re-envisioned as a part of the landscape. Landscape swales and plantings help to re-establish natural aquifers. The signature installation of land art in the courtyard is a reference to the geological formations of the site and the broader context of bucolic Madison, New Jersey.