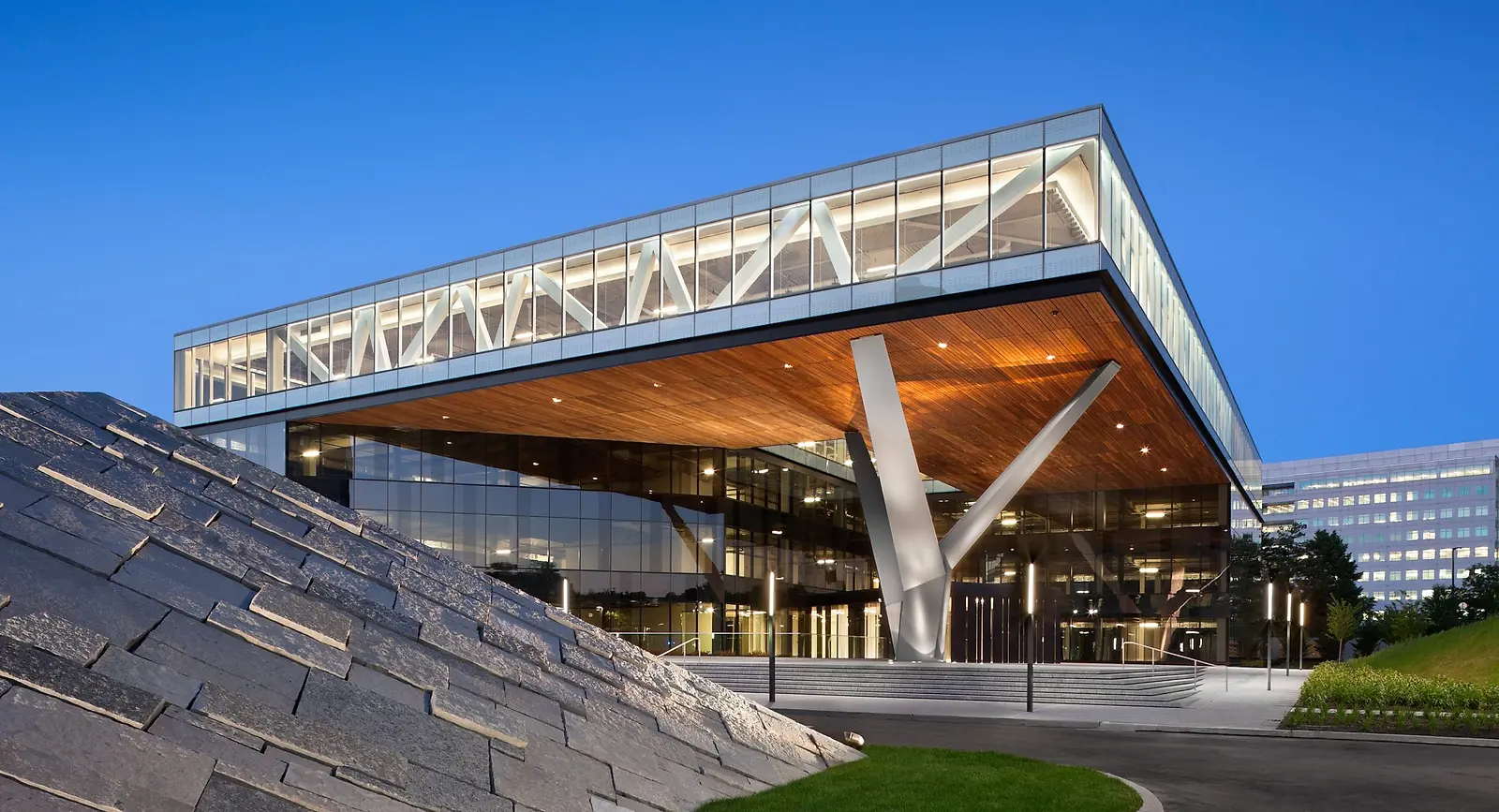 Forgoing the typical New Jersey office park model, this national award-winning, LEED Platinum project offers a new paradigm for the suburban office experience – one which blends urbanism with the living landscape.
The first phase of a campus master plan, the project embodies a user-friendly approach by avoiding the common practice of siting blocks of buildings in vast seas of parking devoid of landscape. Woven together, the landscape and building form encourage social interaction and provide a healthier and more sustainable environment.
The renovation adds value by expanding the total area of leasable office space while utilizing the existing structure and recycling its valuable components. An extension of the top floor adds 10,000 square feet, while the addition of vision glass and light wells activates the previously unoccupied basement comprising day-lit office space and tenant amenities.
The project's unique structure utilizes an asymmetrical tree-column and truss to support an extended fourth floor, providing a signature element for the project and a grand canopy over the entry plaza. A rectangular hole is carved in the center of the suspended fourth floor, allowing the sun to shower the ground-level grand entry plaza with light. Surrounding pyramidal landscape forms further distinguish the site and help to create a dynamic visual presence for the campus.