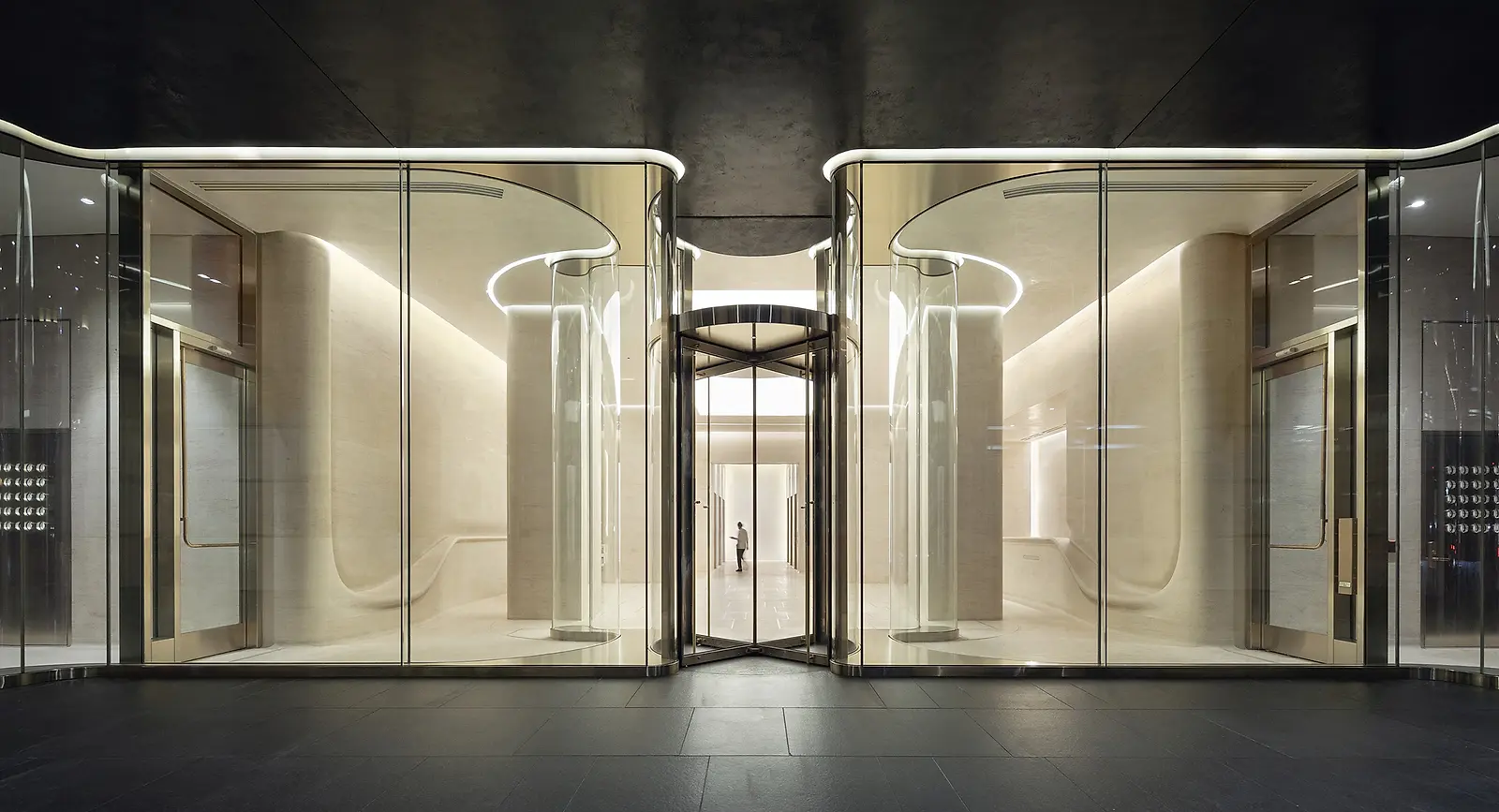 KPF's renovation of the 712 Fifth Avenue lobby introduces carefully crafted, gently curving glass and stone elements that refract light and add warm tones to brighten and seemingly expand the space.
The redesign breathes new life into a mixed-use building originally completed by the firm in 1990, upholding the tradition of great lobby spaces in New York City and providing tenants and guests with an elegant, first-class experience. While the size, arrangement, and program of the lobby remains unchanged, the design injects a new sophistication into the space by blending a modern aesthetic with museum quality materials.
Innovative production techniques transform the classic materials of glass, limestone, and granite in exciting new ways, balancing traditional and forward-thinking architecture. A sculpted glass wall—a piece of sinuous artwork in and of itself—defines the lobby exterior and entry, welcoming users in from the street. Echoing the sculptural quality of the glass, the lobby's Portuguese limestone walls include expressive benches that swoop out to offer visitors a place to rest. The spaces glow with subtle lighting that brings focus to and highlights the curvature of the glass and milled limestone.
The serene, handcrafted elegance of the new lobby encourages occupants to linger in the warm environment rather than simply pass through.