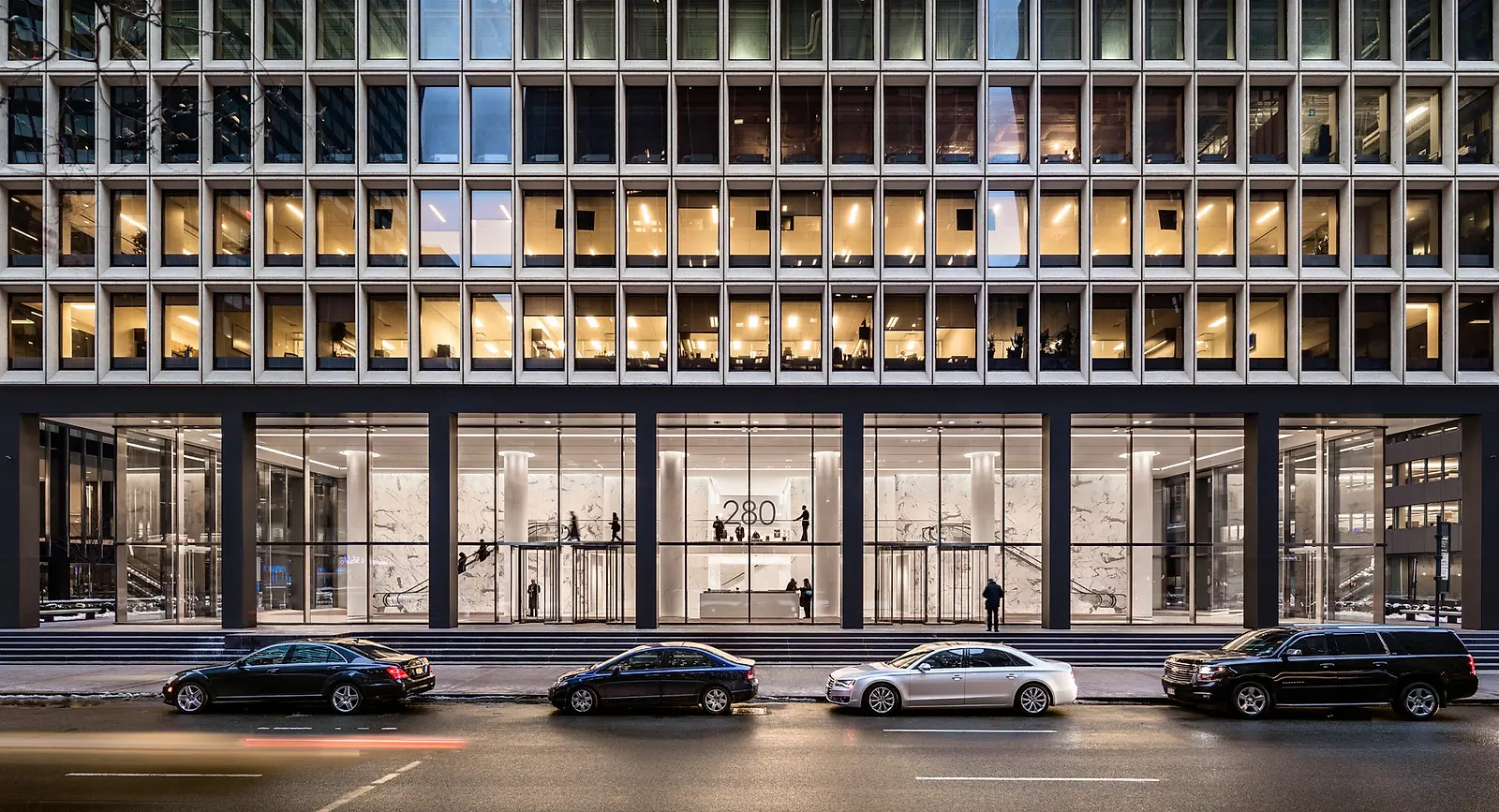 Located in East Midtown at the North Passageway of Grand Central Terminal, 280 Park Avenue is a pre-existing office complex that KPF repositioned to include updated interiors and a fresh, elegant identity fitting for its famed—and busy—urban context.
The original 280 Park Avenue complex consisted of three interconnected office buildings constructed in two phases; the East Tower was completed in 1968 and the West Tower in 1971. In pursuit of a premier corporate address, the client and KPF prioritized unifying the towers by recladding the exterior, revamping the lobby spaces, and providing state-of-the-art facilities for office tenants.
On the exterior, KPF recladded the East Tower, the "Bridge" building, and the West Tower to feature high performance glazing while maintaining the orthogonal stone language of the original complex. The 48th Street lobby frontage, extending forward and featuring double height glass walls, offers visual transparency to the surrounding sidewalks. All three buildings feature storefront glass on their first and second floors, further enhancing the ground floor experience both inside and outside. A glass curtain wall replaces the façade on the central "Bridge" building integrating the complex while providing a well-lit circulation space.
The renovated East and West entries, dressed in Italian white marble with monumental columns extending 25 feet high, create a polished, grand lobby that encourages activity among entering and exiting employees and between the towers themselves. The lobby desk, elevator corridor, and stairways also include refined material flourishes. A manicured plaza and contemporary sculpture installations complement the lobby's blank canvas, bringing new life and modernization to the address.