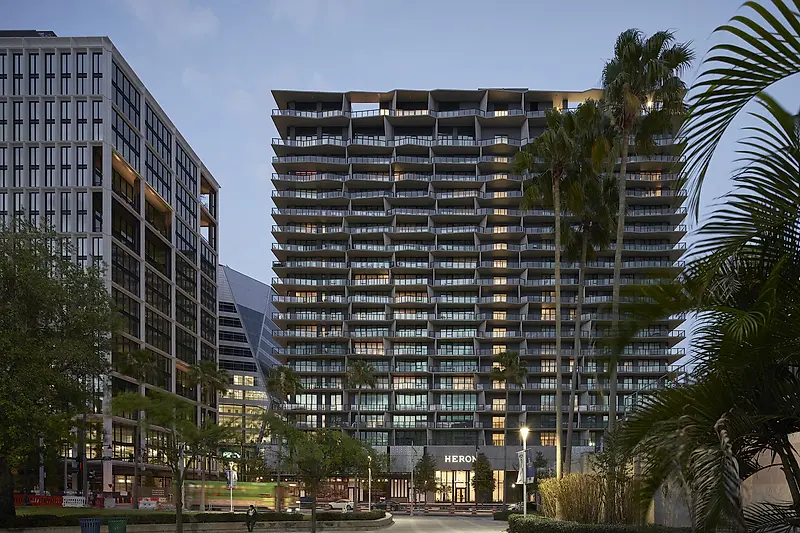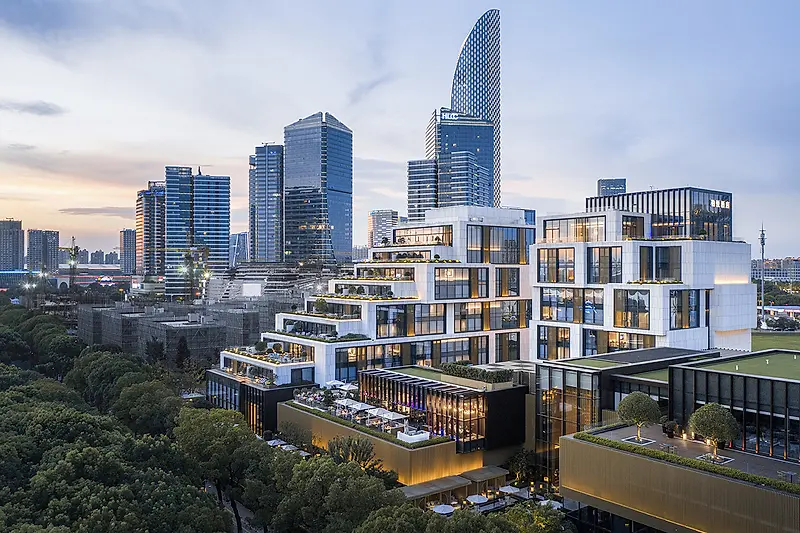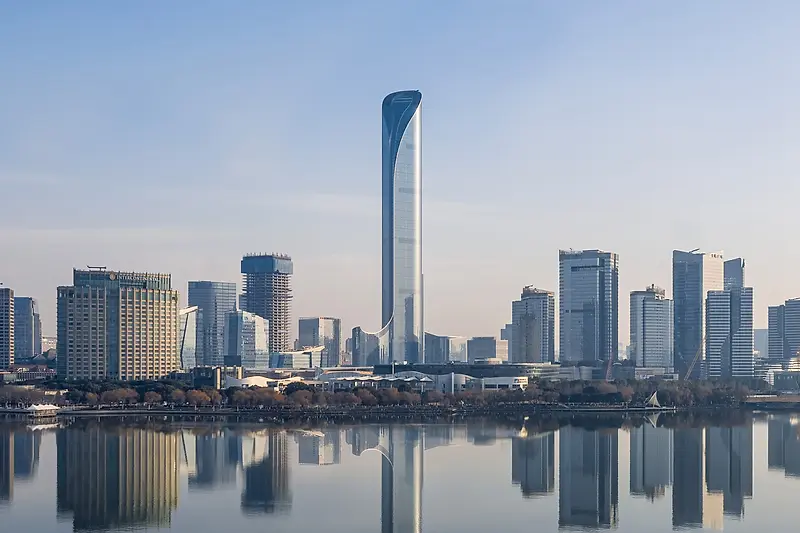 Five KPF Projects Recognized in the 2022 International Architecture Awards
Located in Water Street Tampa, the world's first WELL-certified neighborhood, Heron is a pair of sibling residential towers connected through a retail podium. Heron's design was inspired by the neighboring coral reefs, and the project aims to provide an uplifting and healthy environment for residents while prioritizing efficient and economical construction.
The Park Hyatt Suzhou was inspired by the city's renowned gardens, as both the façade and the interior of the project connect guests to the natural surroundings. A stepped massing allows for private terraces that offer exceptional views, and rooms provide an experience more akin to an intimate vacation home than a hotel.
Also in Suzhou, Suzhou IFS is the tallest building in the city and features a mix of programming, comprised of luxury serviced apartments, office, and hospitality and event spaces. The tower form is reminiscent of a fish, a symbol of prosperity, present through a curved tail that aids the transition from the nearby Jinji Lake and surrounding buildings up through the tower.
In addition to the three wins, two projects received Honorable Mentions from the program. HONY Center, comprised of two glass and stone towers anchored by lush greenery, covers two blocks in Shenzhen's Qianhai Harbour. In London, One Crown Place provides an exciting mixed-use development where old and new have been combined to form a dynamic city block.
Now in its 19th year, the International Architecture Awards are hosted by The Chicago Athenaeum: Museum of Architecture and Design and The European Centre for Architecture Art Design and Urban Studies. The program received a record number of submissions this year, and a jury of several distinguished designers narrowed down 150 winners. On September 9th, The Chicago Athenaeum and The European Centre for Architecture Art Design and Urban Studies hosted an awards ceremony at the Acropolis in Athens, Greece. View all of this year's winners here.
2022 marks the seventh consecutive year KPF projects have received awards. View the winner announcements from 2021, 2020, 2019, and 2018.