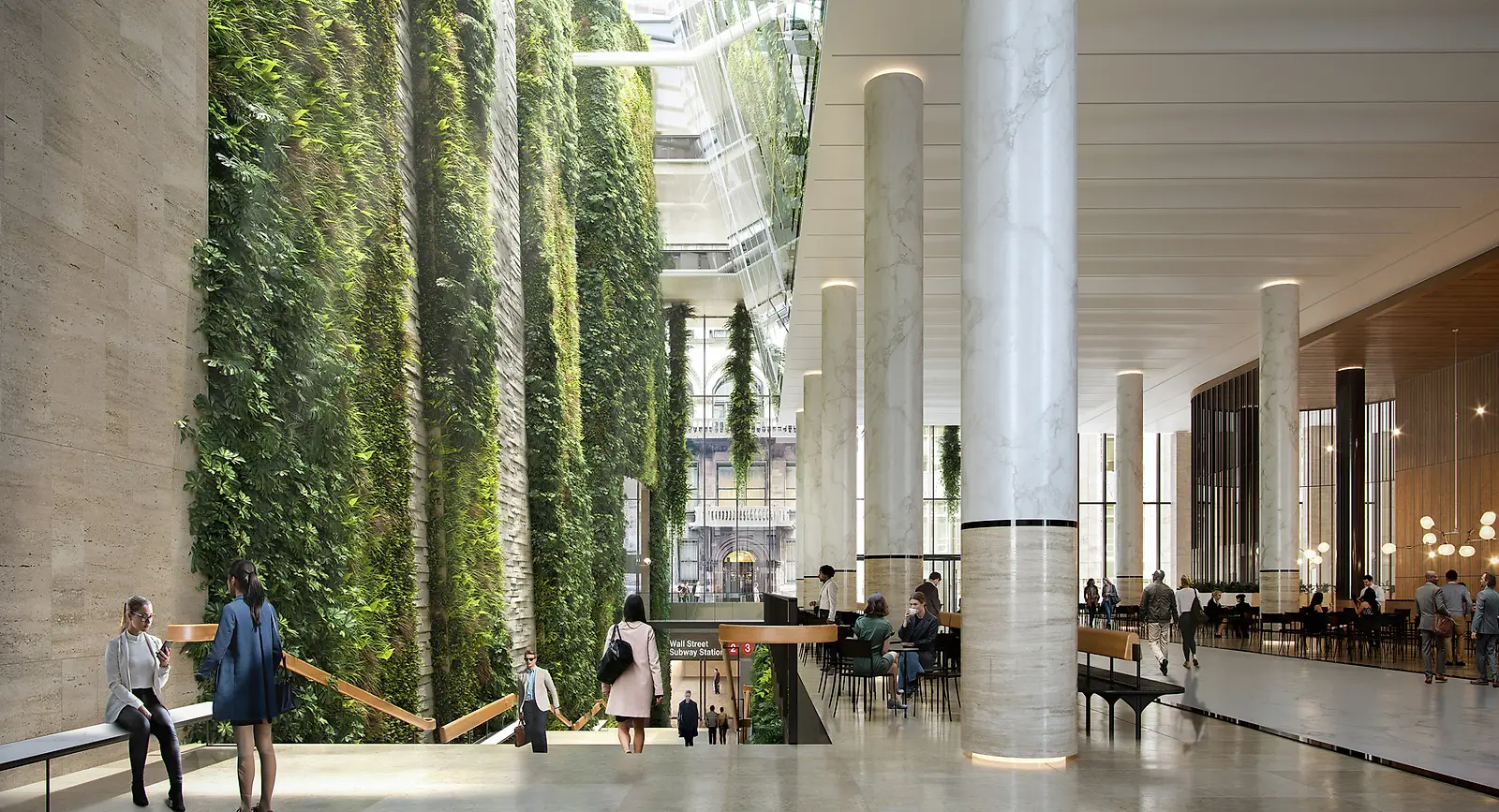 The repositioning of 60 Wall Street consists of a completely transformed podium exterior, lobbies, and public atrium to create a Class-A tenant environment and breathe new life into the civic neighborhood of Wall Street
Providing direct access to Wall Street and Pine Street from the New York City Subway, the revitalized Privately Owned Public Space (POPS) offers a direct link to the iconic district. KPF's design reimagines this urban room as an open, light-filled, and verdant place of life and activity.
Arriving from the subway, one ascends into the new atrium through a gracious grand staircase, animated by a 100-foot tall interior green wall, the largest in North America, that spans the full length of the block. Above, a new skylight cut through the podium dramatically opens the public room to the sky above and generates an experience worthy of this place in Manhattan. The skylight also provides a visual connection between the trading floors above the atrium, which is activated by a restaurant and café, and both of the building's lobbies, as well as Pine and Wall Streets.
On its exterior, the new portico and façade enhances the building's street presence with a modern update, increasing transparency into the activities of the POPS and lobbies through new large-format windows. By retaining the concept of a colonnade screen, popular throughout the district, the new portico reinterprets the formal language into a fresh aesthetic that retains richness and stature while achieving a light and technologically innovative façade.