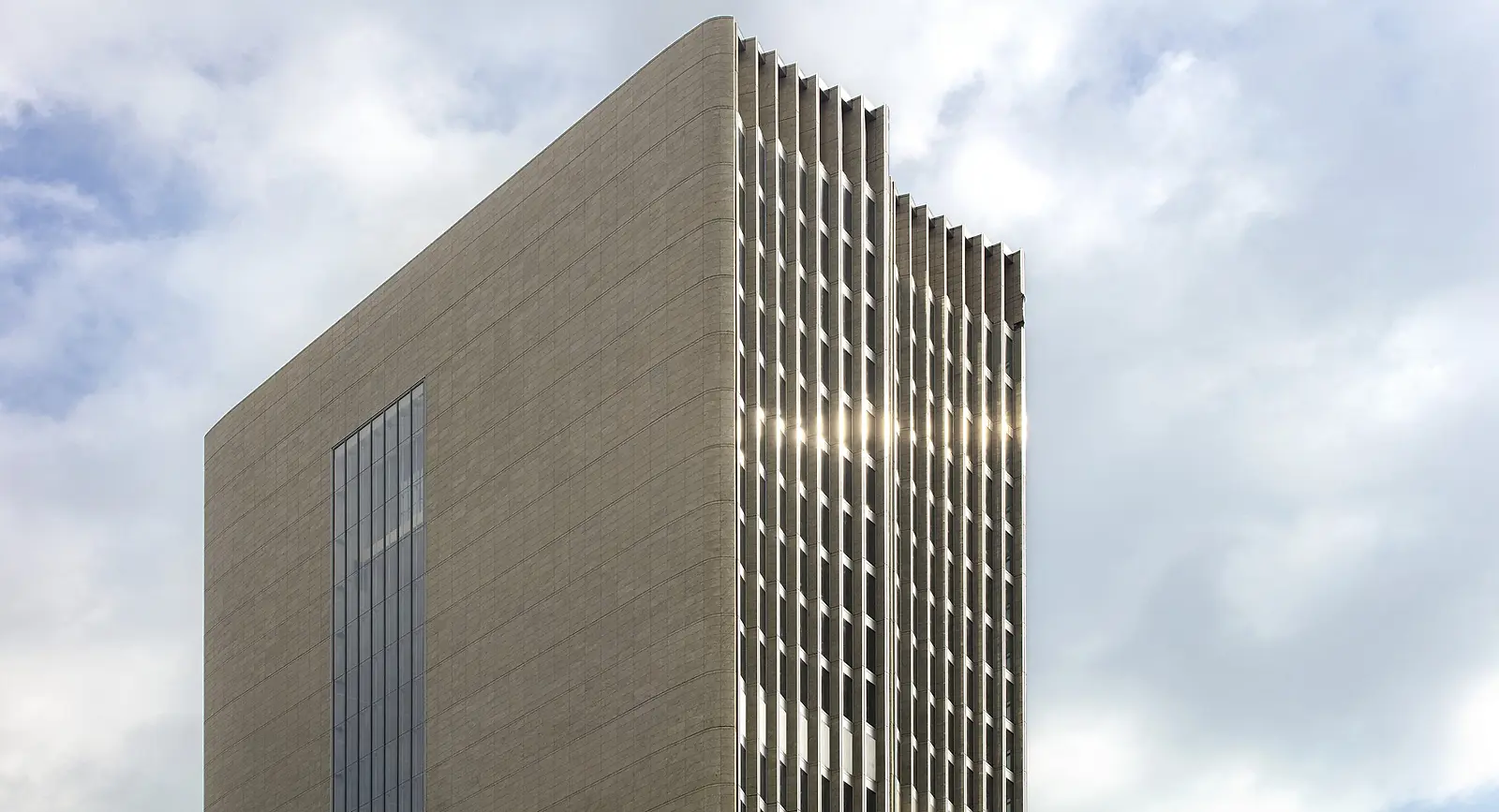 Spanning two blocks in Qianhai Harbor's Financial District, HONY Center's sophisticated design matches its innovative Shenzhen neighborhood, introducing two glass and stone towers anchored by lush greenery.
The 55,000 square meter tower facing Guimiao Boulevard serves as the private equity firm's new headquarters. On the other end, at the intersection between Guiwan 5th Road and Financial 8th Street, the residential tower extends 25,000 square meters. The two buildings are connected below grade by a parking lot as well as bridging for the subterranean subway system.
The base of HONY Capital's headquarters welcomes tenants into the office space through a three-story lobby, which elevates and animates the development. The tower features two slim facades on opposite ends – one glass and the other stone. The glass allows ample natural light to fill the office space, while the juxtaposition of stone exists on the opposite end of the material spectrum, resulting in a lively and varied character. A column structure provides a highly flexible work environment.
At the northeast corner of the development, the 30-story residential tower is rotated to align with a north-south axis. A sliding bar motif and a sympathetic wall expression draw the two towers together to create a dynamic composition. This liberates the northwest corner of the site to become a generously landscaped public green plaza.