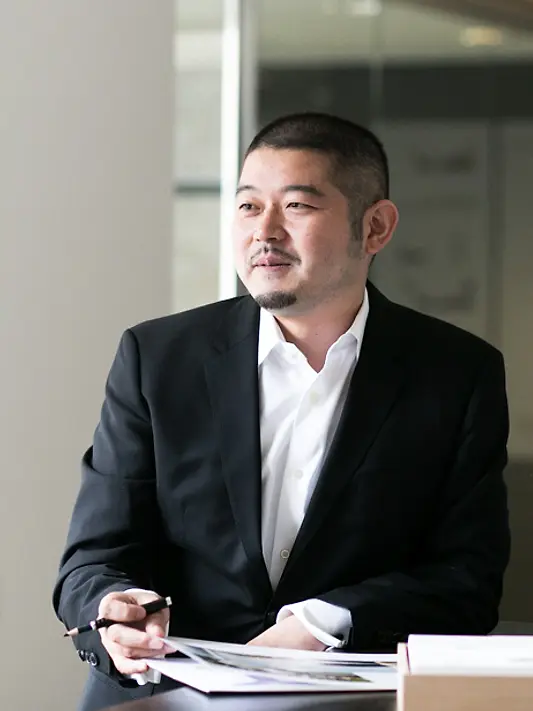 Ko Makabe
With over 25 years of experience at KPF, Ko Makabe has worked as designer on a number of the firm's most high-profile commercial, mixed-use, and hospitality projects throughout the United States, Europe, Middle East and Asia.
Through his design leadership, Ko emphasizes context, culture and detail, paying special attention to the needs and desires of local communities. His work reflects a commanding sense of materiality and its capacity to shape human understanding of space. His particular excellence in hospitality and headquarters projects demonstrates this synchronicity, with elegance of form and movement heightened by a sustained commitment to the experience of the individual visitor or tenant.
This approach is central to his expertise in shaping complex, mixed-use environments, a signature of KPF's work, from some of world's tallest towers, which transform their city skylines, to transit-oriented developments, which synergize complex programs for commercial, travel and leisure users. His diverse architectural portfolio spans from his home country of Japan, where he has led the majority of KPF's local work, to major world centers such as New York, London, Shanghai and Mumbai.
Across his projects, Ko seeks opportunities to elevate younger designers, providing mentorship and encouraging the growth of pivotal leadership skills. In New York, he helps organize the firm's Designer Sessions, in which KPF architects gather informally to foster the cross-pollination of ideas.
Ko was a recipient of the 2014 Outstanding 50 Asian Americans in Business Award. He is a registered architect in the state of New York and a member of the American Institute of Architects (AIA).