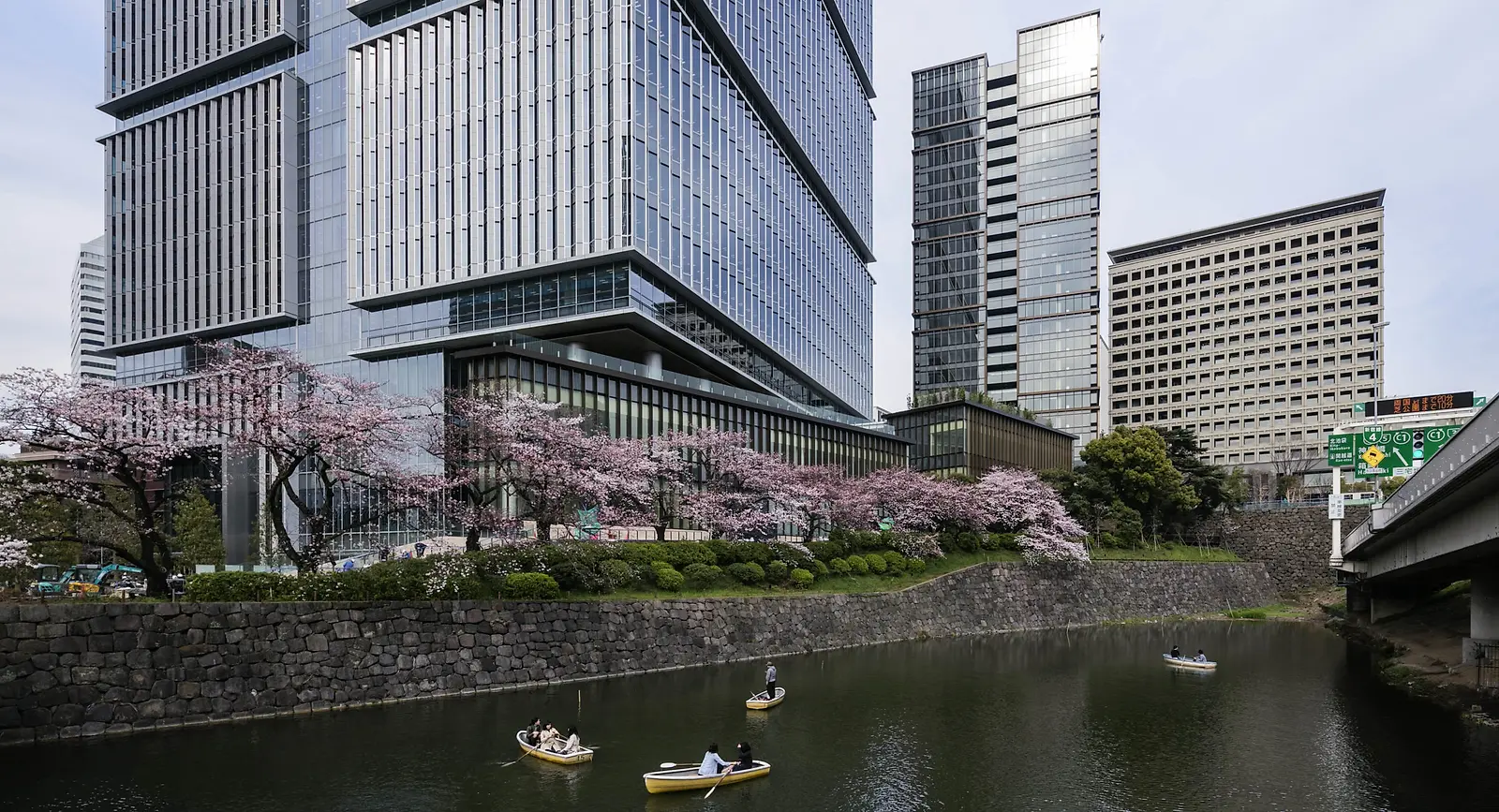 Tokyo Garden Terrace
Prince Gallery Tokyo Kioicho
Located in Tokyo's prominent Chiyoda Ward, Tokyo Garden Terrace Kioicho is a world-class mixed-use development that elegantly responds to the historical and cultural heritage of its site.
Comprising two high-rise towers, which together sit atop a retail podium that cascades down the sloping site, the project reduces its impact on the surrounding context – including historical features such as the outer moat of the Imperial Palace and the imperial residence of the last king of Korea—with a design that emphasizes setbacks and elegant articulations.
The stacking volumes of the 180-meter-tall, mixed-use tower generate a sensitive and balanced form, which both recalls the traditional Japanese motif of Jubako and also references the work of Kenzo Tange, whose Grand Prince Hotel Akasaka was previously located on the site. The smaller 100-meter residential tower echoes the stacked volumes of its companion and also creates a delicate play of materiality, with its warm façade of bronze-colored metal panels contrasted against the white granite and glass curtain wall of the mixed-use tower.
The development employs passive design elements to minimize energy consumption throughout. The office building's 'folded accordion' geometry provides shading and incorporates operable ventilation to give occupants control of their environment. The residential tower, meanwhile, features large overhangs and vertical fins to block glare and solar heat gain, while giving residents unimpeded views from their balconies. As a whole, the development amounts to a graceful and articulate negotiation of an important and complex site in the heart of historic Tokyo.