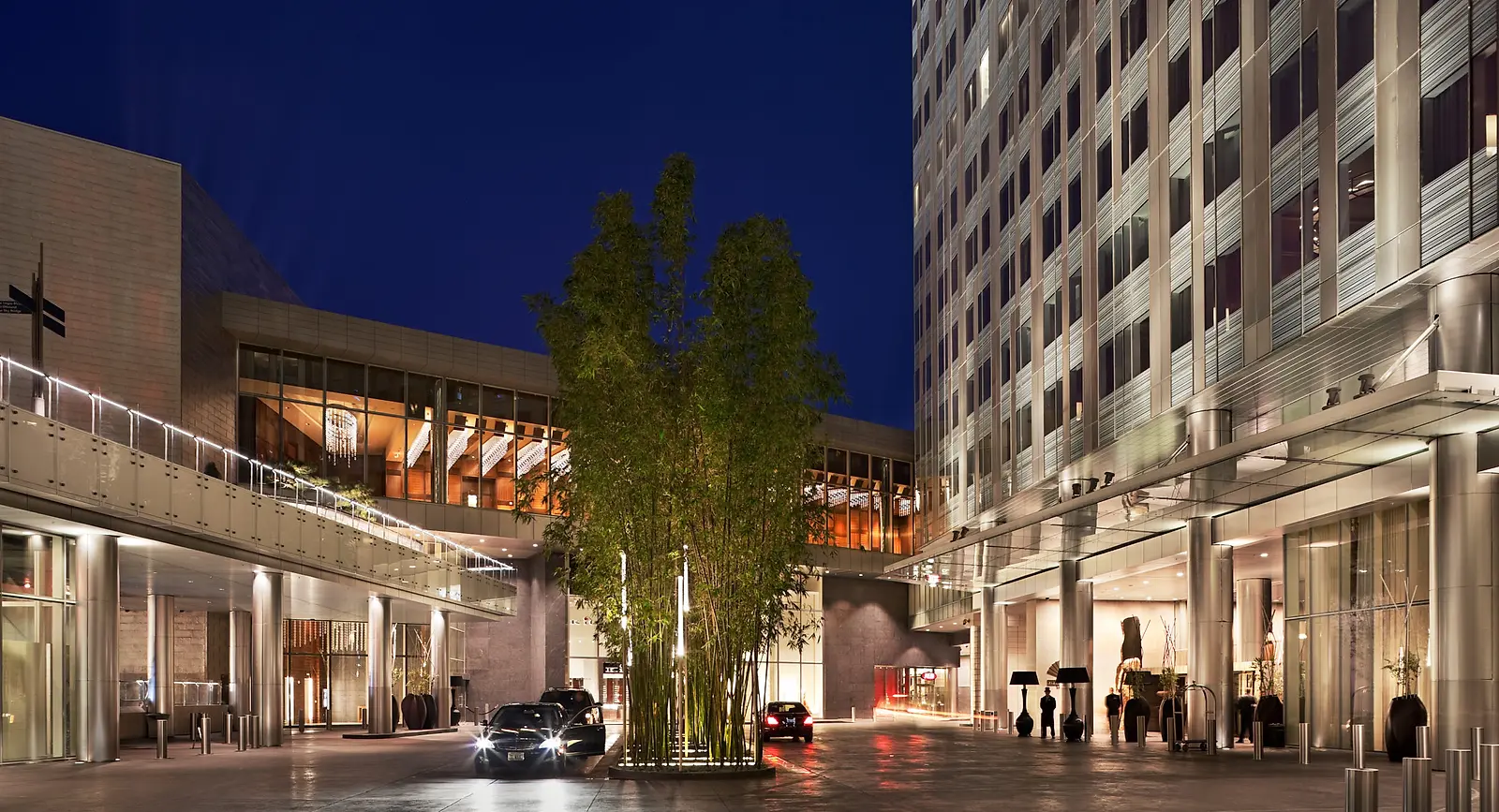 Mandarin Oriental Las Vegas
MGM City Center
With a serene and secluded entry sequence, the Mandarin Oriental Las Vegas offers an urban oasis away from the frenetic energy of the Strip.
The 392-key, 47-story hotel welcomes guests with a tranquil courtyard and bamboo garden drop-off area, creating a sense of calm and exclusivity. Express shuttle elevators deliver guests to the 23rd floor sky lobby, where they are greeted with dramatic views of CityCenter and The Strip.
Simple, elegant interior design and lustrous materials are combined with subtle oriental influence to create a sophisticated, relaxing atmosphere. The hotel offers guests a two-floor spa, a salon, a pool, a fitness center, a yoga studio, and a private sculpture garden. A sushi bar, tea lounge, patisserie, café, bar, and restaurant animate the sky lobby floor, while the retail and ballroom space in the tower's podium and its grand pre-function foyer make the building both a destination for visitors and a perfect venue for events.
The hotel is housed in a distinctive, angular tower rising above Las Vegas Boulevard. The scale of the rooms is reflected in the pattern of the shimmering façade, which features glazed shadow boxes and custom painted aluminum that articulate the full-length windows.
The project also benefits from a super-efficient central plant, smart-room control system, daylighting controls, reduced-flow water fixtures, and a green-power procurement program. Storm water is captured and used for landscape irrigation. The project's environmental attributes contribute to a LEED Gold certification.
The hotel became the Waldorf Astoria Las Vegas in the summer of 2018.