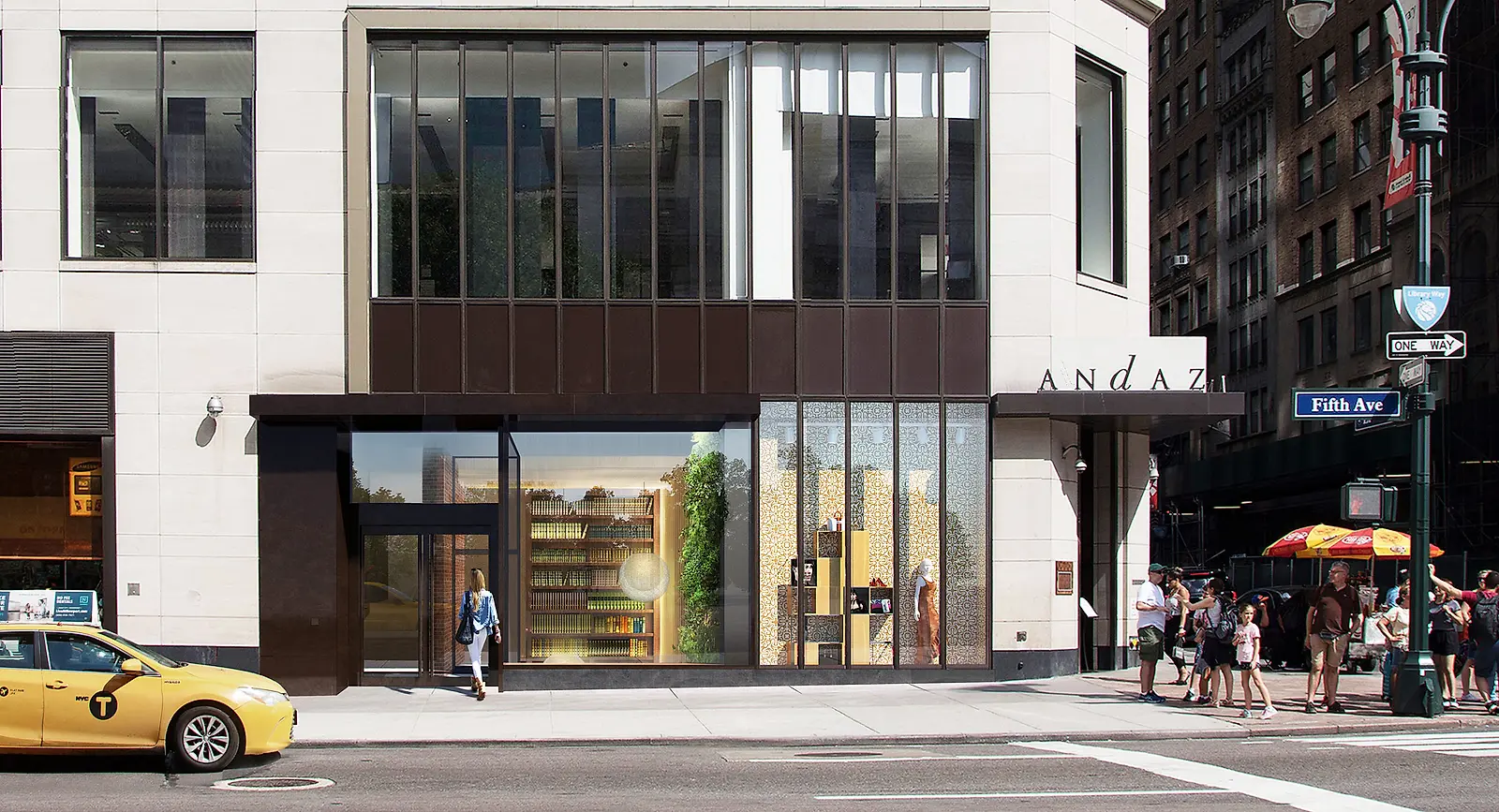 The renovation of the restaurant at the Andaz Hotel on 5th Avenue brings in natural light and greenery to foster a greater sense of community and enjoyment.
Located on the corner of 41st Street and 5th Avenue, the Andaz Hotel is neighbors to both Bryant Park and the Public Library. The remodel takes inspiration from these two landmarks, seen in the inclusion of a green wall and a double-height bookcase. At street level, a glass wall acts as a window into the space and invites visitors in. This transparency allows natural light to enter the cellar level that hosts the dining space. KPF opened the entrance to create a double-story atrium and added in the green wall to span the full height of the staircase. This urban oasis offers a lush texture that provides contrast to the natural grain of the L-shaped, wood fins that wrap the atrium and end in library shelves on the back wall.
On the lower level, communal tables further the idea that the restaurant is a place for community. A bar and private table options provide additional seating for guests. Honoring the original design of the space, the materials used in the renovation were chosen to complement those existing. White oak and hazelnut reference nature while black-painted wood provides a familiar texture while adding a new color to the space.