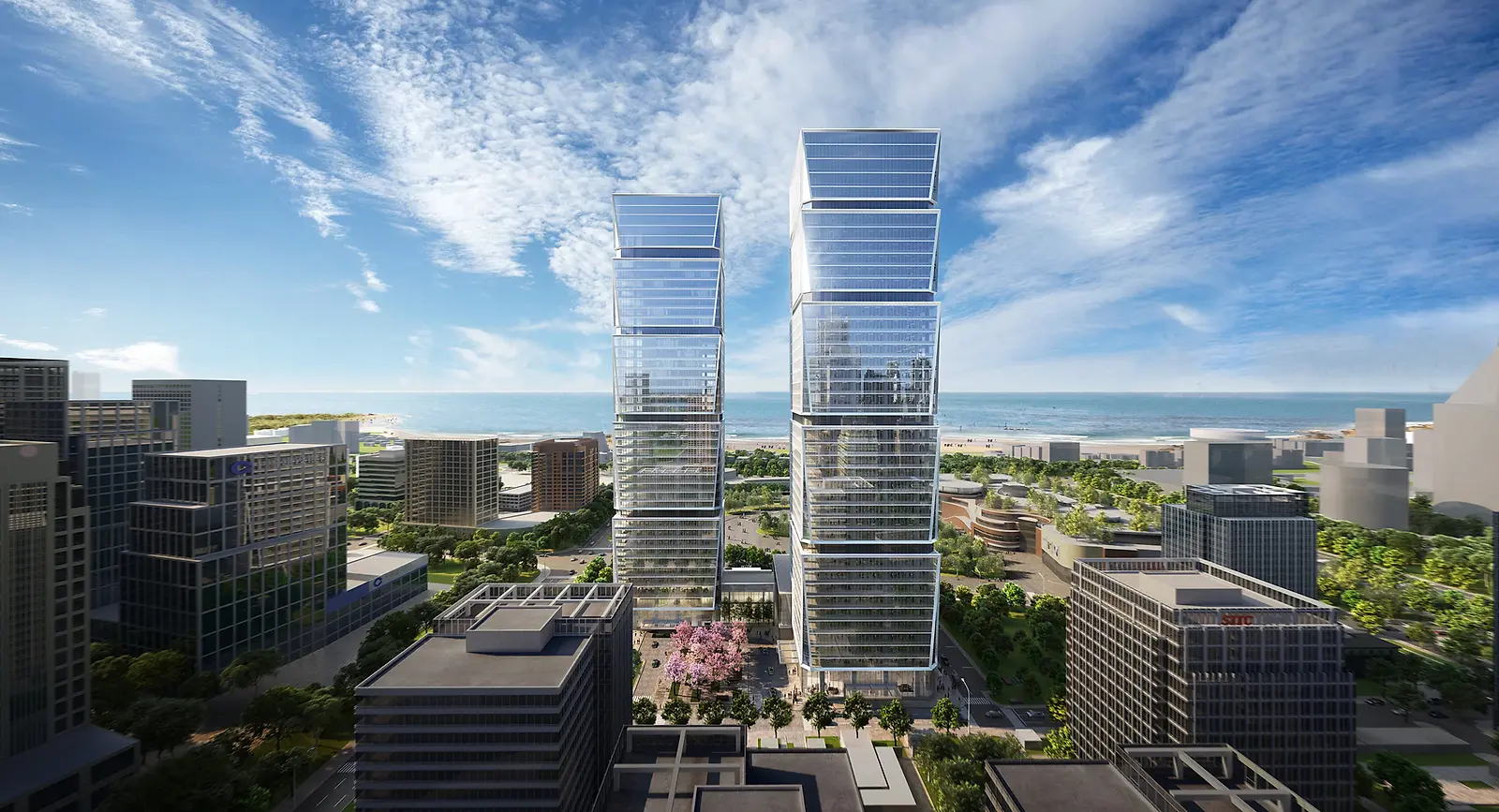 Qingdao Financial City
Shanghai Industrial Investment Center
Emulating the Fushan Hill to the west and Laoshan Mountain to the east, Qingdao Financial City features a pair of iconic towers that create a new gateway for the city.
Qingdao Financial City is located centrally in the Qingdao Laoshan District and is an international, mixed-use development at the core of the Jinjialing new financial area. A high-value, regional and cultural landmark, the project consists of Class-A office space and luxury five-star hotels. Qingdao Financial City provides an urban center that balances modernity with timelessness and reinforces strong internal and external connections to the city. The project links directly to a large plaza south of the site, which offers a key gathering place and provides a venue where the client and tenants can host gatherings and festivals.
At 193-meters tall, each tower consists of five glass "jewel" boxes stacked vertically, symbolizing the prosperity of Jinjialing as a new financial center for the Northeast region of China. The glass boxes decrease in height as they ascend, forming a gradated, elegant silhouette. The shape of each box is chamfered at the corners to emphasize the prismatic nature. This design also reduces the wind loads on the tower, increasing their stability. Recessed mechanical floors sit between boxes, allowing for inconspicuous and efficient mechanical ventilation. At the base, a podium connects both towers through roof terraces, a grand ballroom, and dining spaces that sponsor an active mixed-use lifestyle.