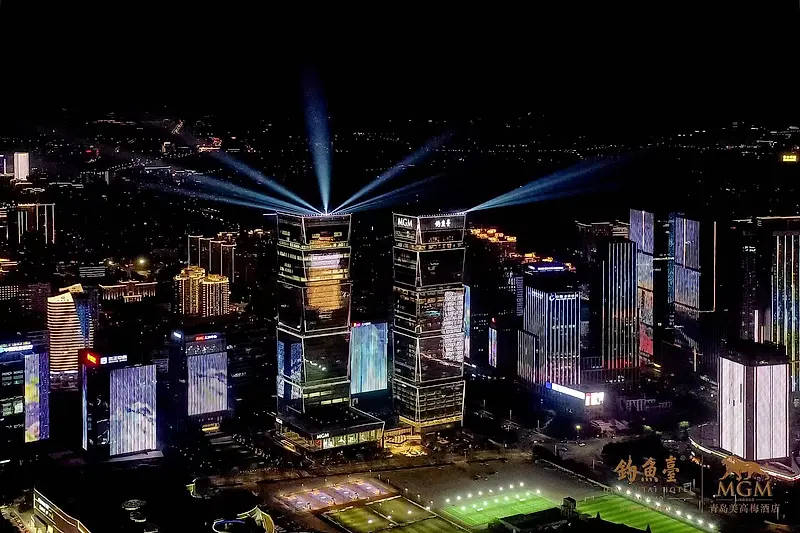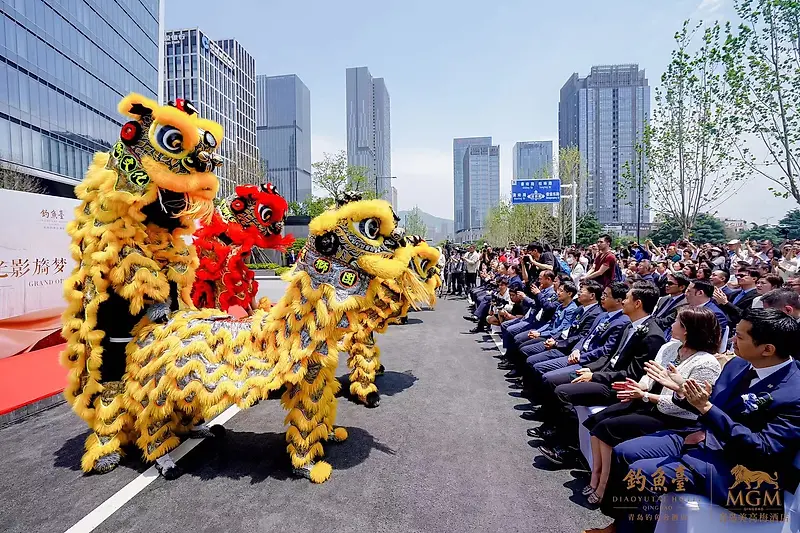 Diaoyutai Hotel and MGM Open in Qingdao Financial City
On June 10th, Diaoyutai MGM Hospitality debuted its inaugural dual-brand project at the opening ceremony for the KPF-designed development in the city's Laoshan District.
At the opening ceremony, themed "Light and Shadow – Making a Beautiful City Dream Come True," guests witnessed the ribbon cutting and celebration of a new hospitality experience in Qingdao. The development includes two 193-meter towers, each formed from five stacked jewel-like glass boxes that symbolize a prosperous new financial center in Northeast China. MGM, a leader in entertainment, and Diaoyutai, a premier luxury hotel brand, joined together to offer high-end hospitality and honor the historic and modern elements of Qingdao.
The Diaoyutai Hotel Qingdao features ancient Chinese-inspired architecture and classical gardens. The Royal Court Chinese looks out over Qingdao's mountains and bay while the Fangfei Garden Lounge and tea house provide a serene setting for its guests.
The MGM Qingdao is comprised of 334 rooms that echo the jewel forms of the tower through vertical striped patterned glass and color gradients. Guests can access five dining options, including restaurants, bakeries, and bars. A banquet hall can host a variety of events, from conferences to wedding receptions.
Read more about the opening here.