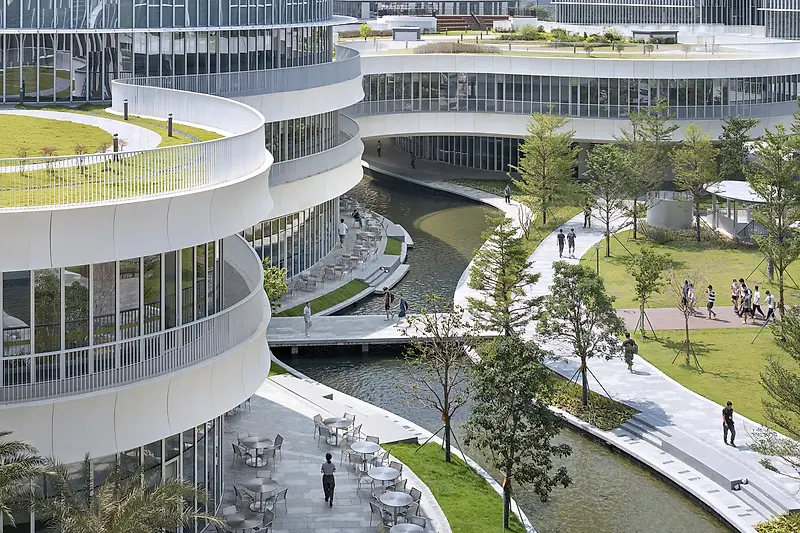 HKUST Guangzhou Wins in the 2023 MIPIM Awards
The KPF-designed 267-acre campus was announced as the winner in the Best Cultural, Sports, and Education Project category in the annual program.
The Hong Kong University of Science and Technology's new campus in Guangzhou, which opened last fall, is carbon-neutral-ready and features spaces for housing, teaching and research, athletics, performing arts, and amenities. The campus is organized into distinct neighborhoods, with programs and architecture that define spaces and places of varying character. When the three-phase master plan is fully realized, the campus will accommodate more than 10,000 students and faculty, fostering a true mixed-use community.
Award winners were announced on March 16th at MIPIM 2023 in Cannes, France. View all the winners here.
Last year, Baker Circle and TP Link LXD won MIPIM Asia awards and in 2021, Park Hyatt Suzhou and Suzhou IFS won MIPIM awards.