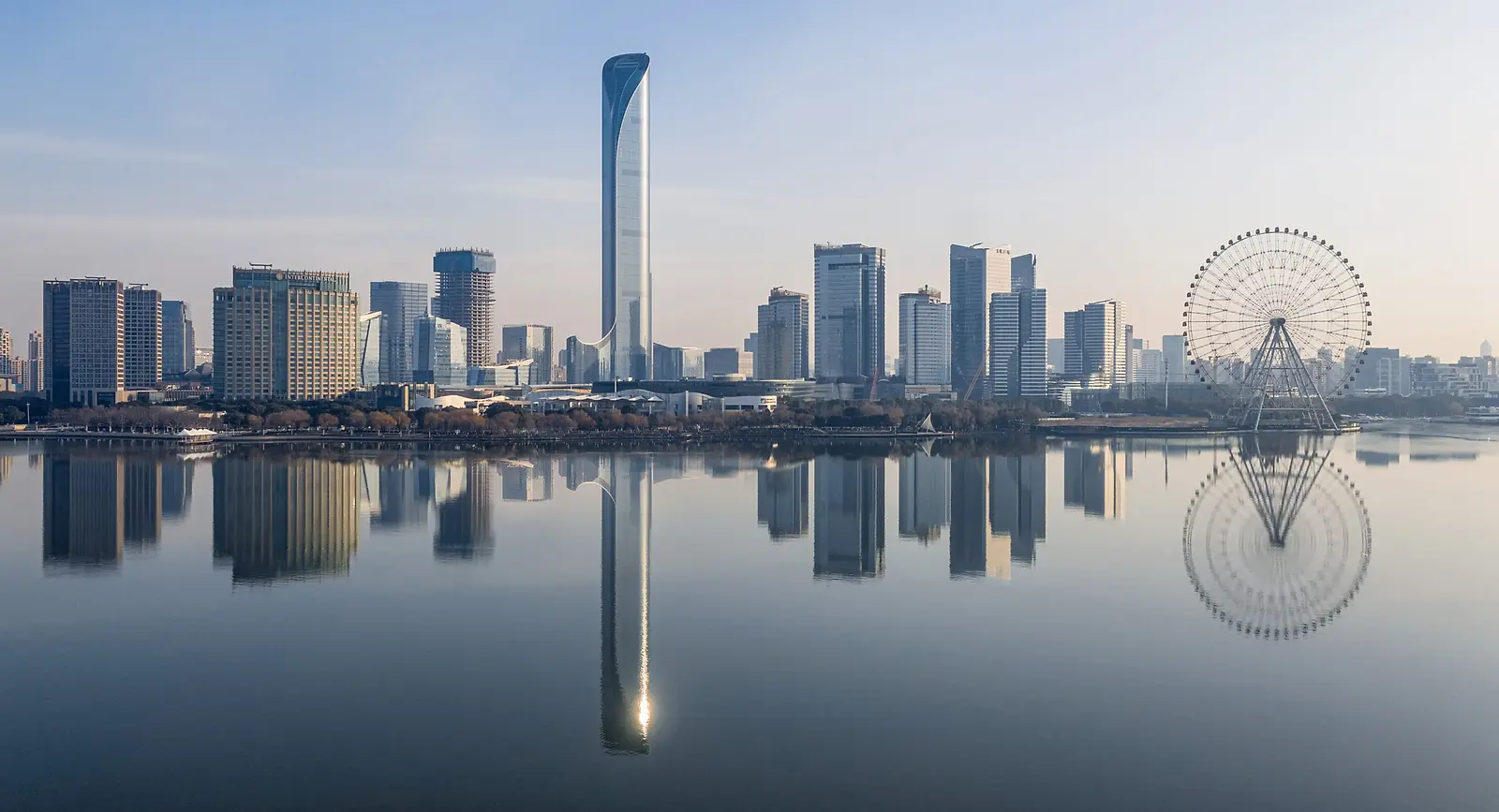 Suzhou International Finance Square
Niccolo Suzhou
The Suzhou IFS Tower, derived as a direct response to its site and context, is a modern, technological, and symbolic embodiment of Suzhou's culture, history, and identity.
Long a center of trade in China, Suzhou is today one of the world's fastest growing cities. The design of Suzhou IFS Tower is inspired by a fish, a symbol of prosperity, appropriate for the city's tallest landmark. Known as Venice of the East, Suzhou is surrounded by lakes and canals, and water has played a major historical role in Suzhou's history and identity. The building's curved tail allows its form to transition from the nearby Jinji Lake and surrounding buildings up through the tower, which gently twists to gesture back toward the water. At night, the building is enlivened with glowing LEDs, staggered to shimmer in the evening skyline.
Suzhou IFS Tower accommodates a mix of program and is comprised of luxury serviced apartments within the lower podium annex, office space and hotel in the main tower, and hospitality and event spaces at the top. The entire development will be accessible to the future MTR concourse.
Targeting LEED Gold certification, the Suzhou IFS Tower is clad in high performance glazing to mitigate solar heat gain. The building's form and orientation, together with the articulation of the west-facing façade, diminishes much of the heat and glare, while bringing more natural daylight to the internal spaces.