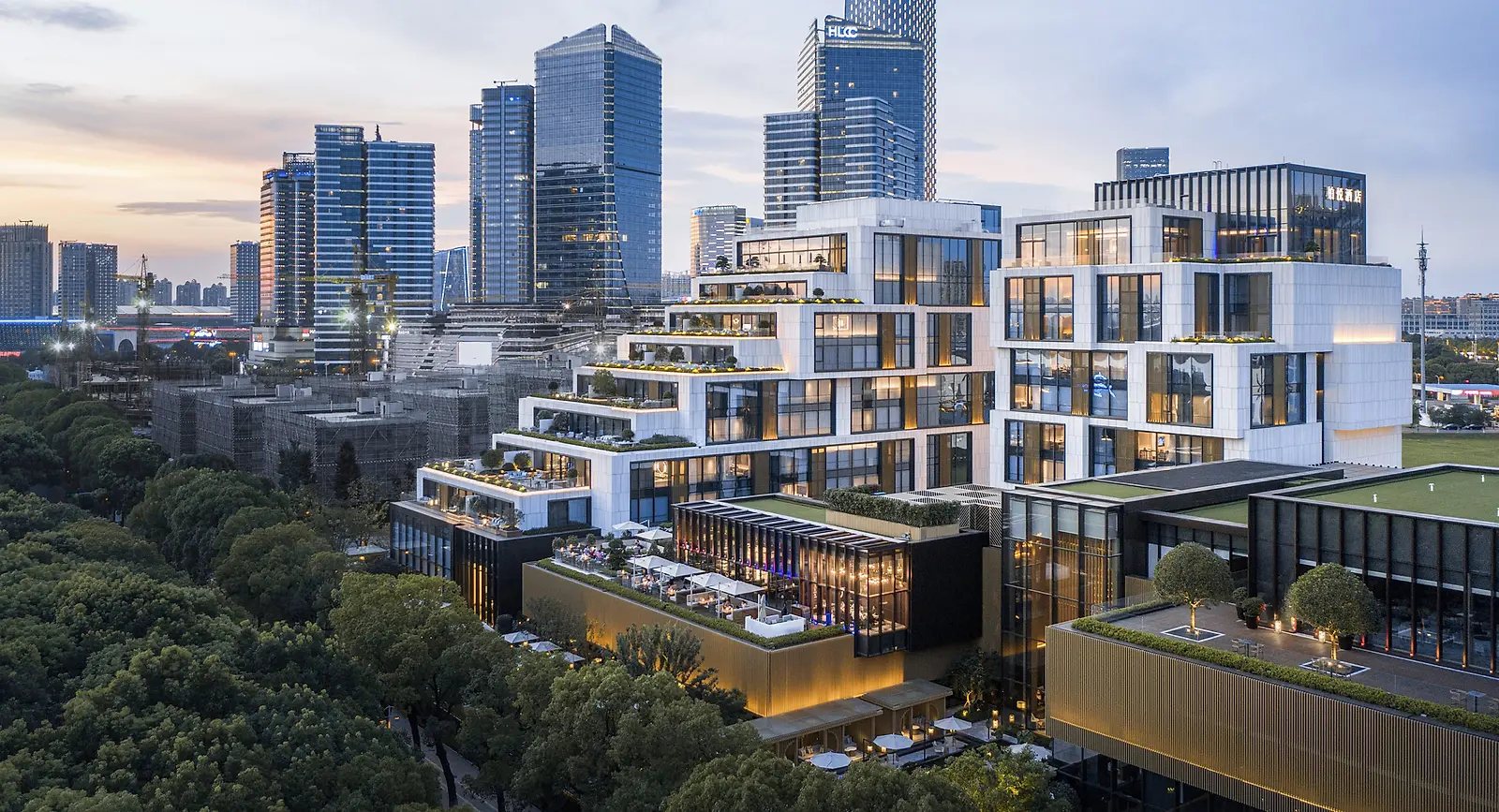 A showcase of craftsmanship, style, and design sensibilities, the Park Hyatt Suzhou provides a contemporary, destination-level hospitality experience along the historic city's lakefront.
Inspired by the world renowned Suzhou Gardens, both the façade and the interior of the project connect the guests and residence to the natural surroundings. The filigree screens seen in the gardens were abstracted and reinterpreted into a simplified, ornamental screen on the buildings' façade. This contrasts with the simpler primary terracotta cladding, conceived as a reference to the traditional Suzhou plasterwork that wraps many of the city's buildings. With stepped massing and private terraces, each with exceptional views, the rooms are designed to provide an experience more akin to an intimate vacation home than a hotel.
Contrary to the typical design approach, the Park Hyatt Suzhou was designed primarily from the inside-out, with a focus on hotel amenity and premium interior spaces. The structural planning, too, was done with the hotel bays in mind, and the resulting five meter clear rooms achieved the luxurious ambitions of the hotel while maintaining consistency from a planning perspective.