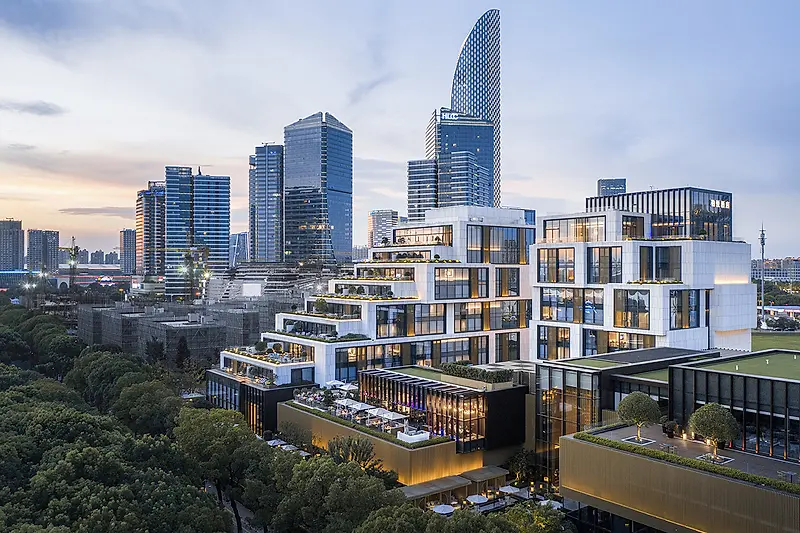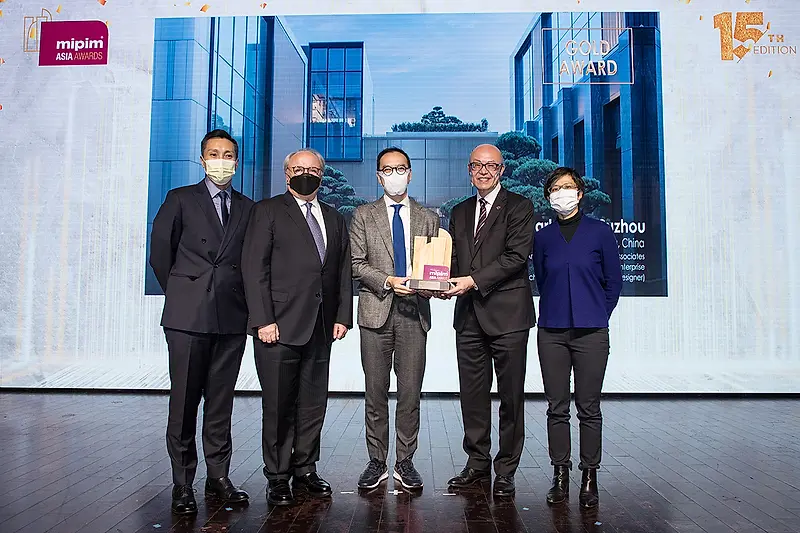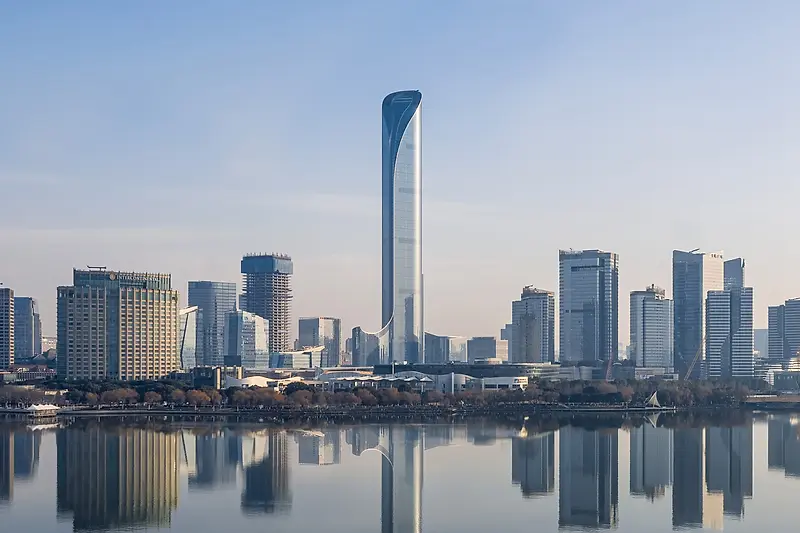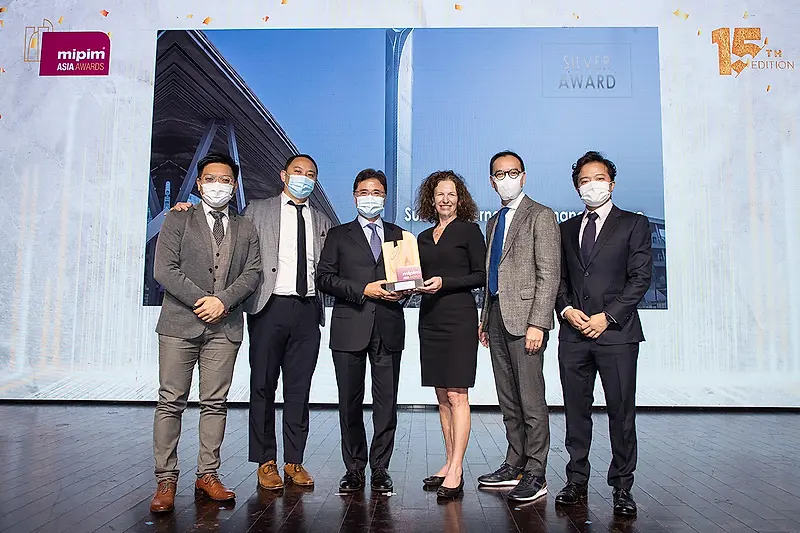 Park Hyatt Suzhou and Suzhou IFS Win 2021 MIPIM Asia Awards
The Park Hyatt Suzhou won Gold in the Best Hotel & Tourism category, while Suzhou IFS received Silver in the Mixed-Use Development category in this year's awards.
Located next to Jinji Lake's beautiful waterfront park, the Park Hyatt Suzhou re-imagines the world-renowned gardens of Suzhou in a residential-inspired hotel. The project connects guests to Suzhou's landscape tradition with rooms and amenities that open directly onto internal and external gardens. Within the stepped massing, many rooms have private terraces and all have landscape views designed to provide an experience more akin to an intimate vacation home than a hotel. A showcase of craftsmanship, style and design sensibilities, the hotel aims to provide a contemporary destination-level hospitality experience along the historic lakefront.
Derived as a direct response to its site and context, the Suzhou IFS Tower is a modern, technological, and symbolic embodiment of Suzhou's identity with a sinuous form that helps to organize its various programs. With a design appropriately inspired by a fish, a symbol of wealth prosperity in China, the structure houses a highly complex mixed-use project within a singular form that, at 450 meters in height, marks the center of Suzhou's modern expansion. The project is comprised of luxury office, hospitality, and residential programs placed within a form that reminisces the old city. The building's curved tail allows its form to transition from the nearby Jinji Lake and surrounding lower buildings up through the tower, which gently twists to gesture back toward the water.
The MIPIM panel of expert judges reviewed close to 100 entries from 10 countries, awarding only three projects for each of the 11 competition categories. Winners were celebrated on December 8th in a ceremony at the Grand Hyatt in Hong Kong. View all the winners and learn more about the MIPIM Awards here.