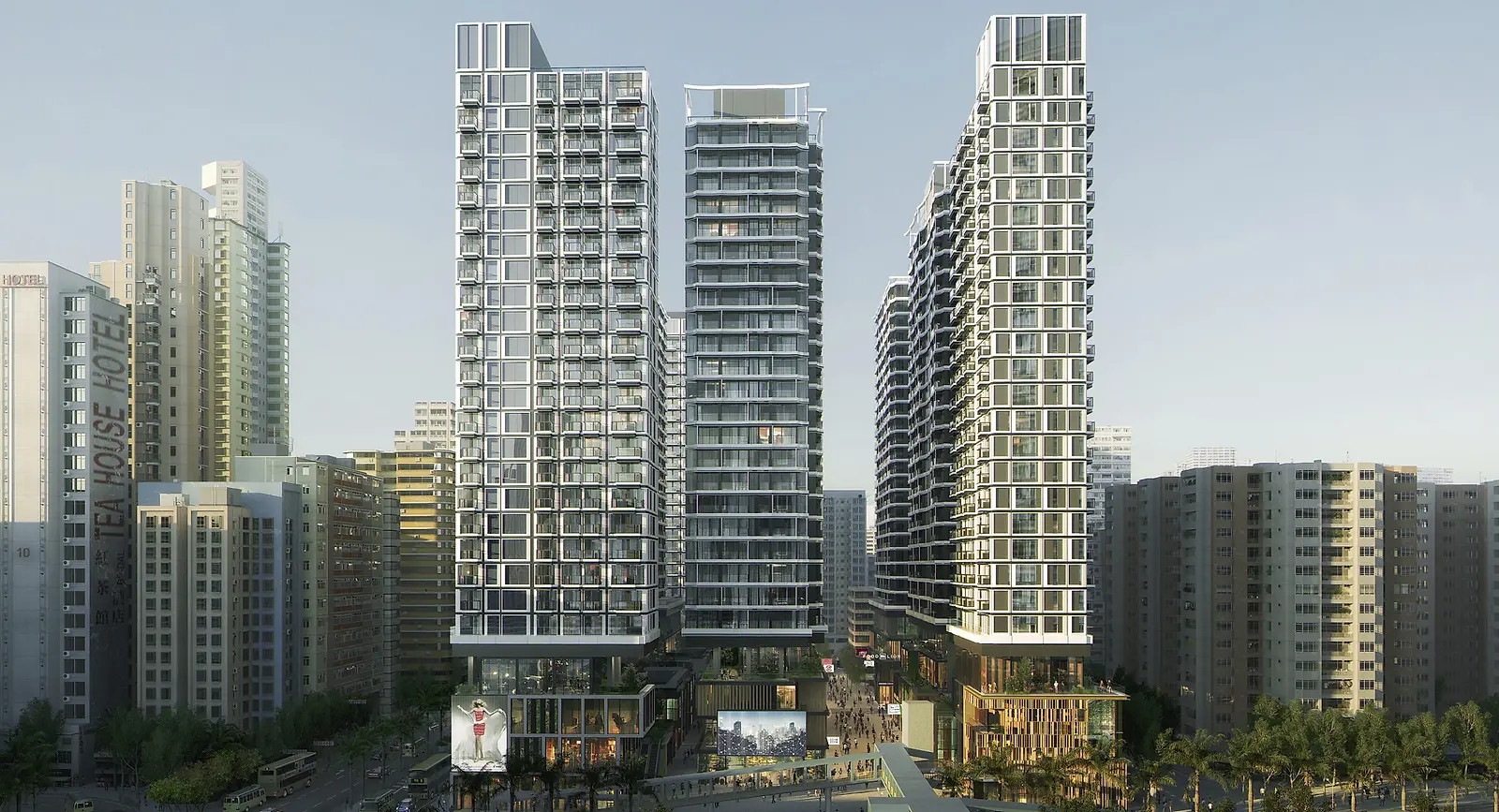 A revitalization of a scale rare in Hong Kong, Baker Circle's balanced and harmonious tower composition creates a distinctive profile on the city skyline, while offering a rich urban experience at the pedestrian scale.
Located at the heart of Kowloon near various metro stations, the project is sympathetic to the heritage and character of Whampoa Street and the Hung Hom district. The design draws inspiration from the area's ship building history and warehouse typologies, with colors and materiality reminiscent of the neighborhood's past.
Comprised of seven parcels and nine towers, the project is truly a city within a city. In contrast to the surrounding mega building blocks, the site is broken into a series of finely grained urban destinations, including small pavilions and varied public spaces in addition to the towers. Vibrant pedestrian flow seamlessly permeates the site via streets, passages, plazas, and elevated terraces connecting the towers, retail podiums, and public spaces.
KPFui utilized proprietary software to analyze various massing options, ensuring that the design maximizes unobstructed views to the city and harbor and reduces shadows cast on major public spaces. The massing was further refined to allow multiple wind corridors to pass through the project, providing natural ventilation at both the podium and tower levels and improving the microclimate in the district.
Designed to be an urban oasis that promotes well-being for tenants and the community, the project integrates plentiful outdoor terraces, incorporates solar panels at the street level, and targets LEED and WELL certification.