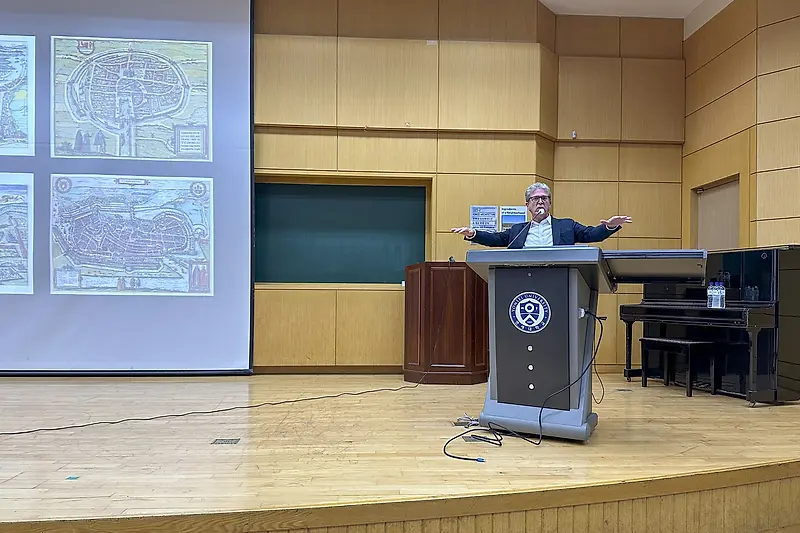 James von Klemperer Shares the Ingredients of an Urban Neighborhood at Yonsei University in Seoul
On September 4th, the KPF President and Design Principal presented the six factors that go into defining a neighborhood to the university's architecture students.
In his presentation "Ingredients of an Urban Neighborhood," Jamie discussed the beginnings of structured neighborhoods and the defining aspects that carry into modern developments. Referencing KPF projects as case studies, he covered these six points: defining the boundary, pedestrian and transportation experiences, directing the flow of visitors, establishing the mix of building uses, understanding and articulating history, and introducing activities in the public realm. Roppongi Hills, Jing An Kerry Centre, Covent Garden, and Hudson Yards were among the highlighted KPF urban plans.
Last month, Jamie spoke at the Seoul Biennale, where he went in depth into KPF's extension of the public realm at Hudson Yards.