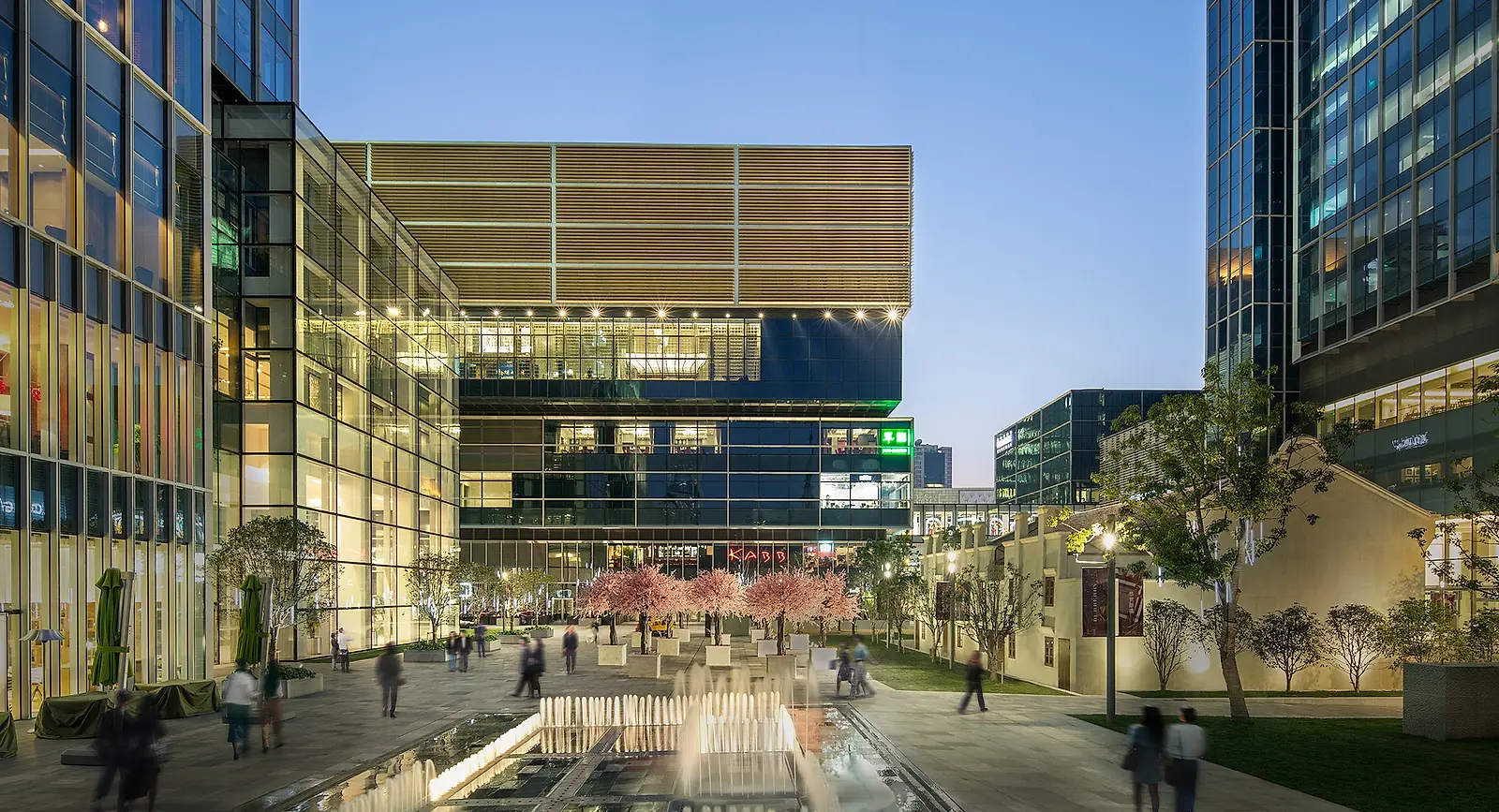 Jing An Kerry Centre
Jing-An Shangri-La
Within the dense grain of the Jing An District, the Jing An Kerry Centre fuses the neighborhood's historic character with the creativity of modern Shanghai, and serves as a signature landmark for the city.
The multi-use complex features two towers, podium retail, a 508-key hotel, an event center, and office amenities. Establishing its presence on the Nanjing Xi Lu, the development integrates itself within the rich urban context of the city and forms a "missing link" between two major office clusters. The site contains a preserved house where Mao Zedong lived in the 1920s. The Jing An Kerry Centre's emergence as a global destination has seen it become the first Shanghai location for a number of top-end international retailers, including Michael Kors and Marc Jacobs.
The site plan employs an architectural language embodying the qualities of the city street experience. Open-air walkways lined with shops evoke a sense of continuity with the surrounding pedestrian scale. A range of gardens echoes the signature character of the complex. An additional level of character is created through a medley of glass, metal, and stone cladding finishes. Façade elements project above the roof lines to form dramatic sculptural crowns illuminated as lanterns in the evening sky.
The building's LEED Gold certification was achieved through a holistic approach to sustainable design that takes advantage of public transportation linkages, local building materials, and high-efficiency mechanical systems.
Read about the evolution of mixed-use building design here.