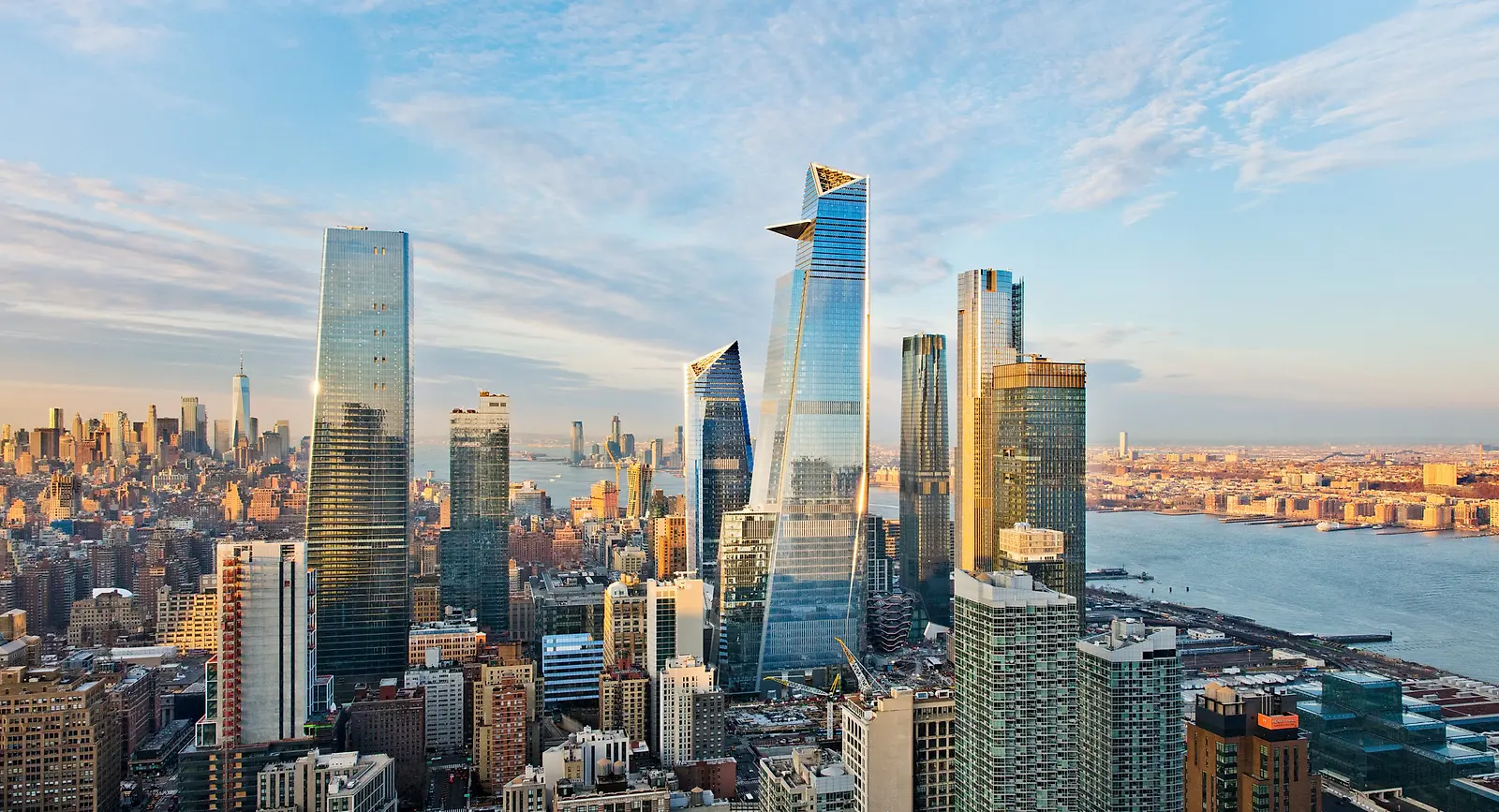 The largest private real estate development in U.S. history, and one of the most complex construction projects ever built in New York City, Hudson Yards transforms a vast desolate space into a vibrant, mixed-use neighborhood, extending and enhancing the texture and feel of Manhattan.
The plan for Hudson Yards was not just about erecting tall buildings or bricks and mortar. It was about creating dynamic spaces to be used and enjoyed by residents and workers, and a celebrated destination for New Yorkers and visitors from around the world. A distinctive community characterized by an active program of shops, restaurants, arts, and culture, the development is anchored by KPF-designed 10 and 30 Hudson Yards, two high-rise office towers linked by a mixed-use podium, 20 Hudson Yards.
Organized around 14 acres of thoughtfully designed public spaces, Hudson Yards is the center of New York City's rapidly changing West Side. At the nexus of Chelsea, Hell's Kitchen, Midtown, and the Hudson River waterfront, it connects these neighborhoods previously separated by the undeveloped site. The first LEED Gold Neighborhood Development in Manhattan, Hudson Yards includes onsite power-generation, two cogeneration plants, and stormwater collection for reuse on site.
Requiring both design excellence and complex project planning and engineering, the new 28-acre neighborhood is built on two platforms above the Long Island Rail Road rail yard, the country's busiest train yard, at the point where 30 rail tracks converge into four before entering Penn Station. It also connects directly to the No. 7 subway line.