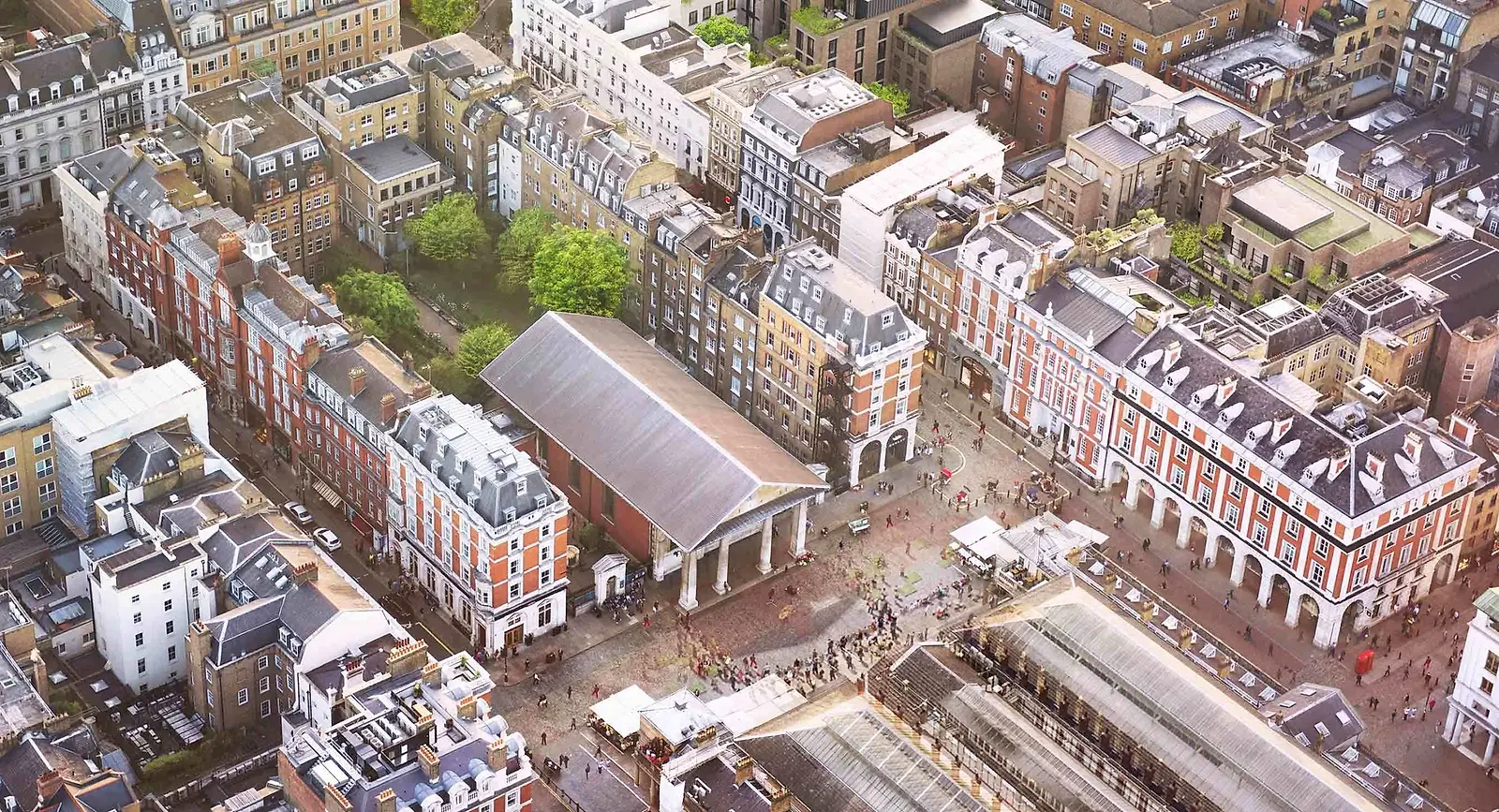 Covent Garden Master Plan
KPF has contributed to the regeneration and conservation of the Covent Garden Estate in central London in the roles of both master planner and architect of a collection of projects.
Although a renowned district with a rich history, world class cultural assets such as the Royal Opera House, and highly significant historic architecture, Covent Garden was in need of improvement when acquired by Capital and Counties ("Capco") in 2006. Intensive tourism, public realm congestion, lack of maintenance, and outdated facilities had made this a part of London avoided by most Londoners.
Aspiring to make Covent Garden a world-class, urban, mixed-use district, Capco sought to both improve the quality of the visitor experience and rebalance the mix of uses to include residential, modern workplaces, and upgrade retail and food and beverage outlets.
KPF's expertise in mixed-use environments allowed the firm to conceive of this historic section of London as a single functioning entity that sponsors a great diversity of experience. Originally a speculative residential development of the Duke of Bedford in 1630 it later became a marketplace, an entertainment district, and more recently a retail destination. The KPF master plan initiates a new phase of evolution that builds on this diversity of experience and conserves the intrinsic qualities of the place.
Improved permeability throughout the district is a first principle, as reflected by the creation of entirely new pedestrian routes and courtyards which improve links to surrounding transit hubs and neighbouring districts, alleviate congestion, and increase retail frontage. Several new courts and atria have opened up formerly closed interiors of blocks to the public realm. Historic structures have been restored and in some cases returned to their original use, and in others repositioned as an alternative use such as residential, hotel, or retail.
The new architecture is inspired by the unique character that differentiates Covent Garden from surrounding areas. Its history as a marketplace and a place for entertainment is evident in its varied palette of architectural styles. The relationship to the immediate surroundings is always the starting point for KPF's architectural studies and colour, texture, and scale must reflect the fine grain and idiosyncratic character of the area.
Read more about the planning and design of the district here.