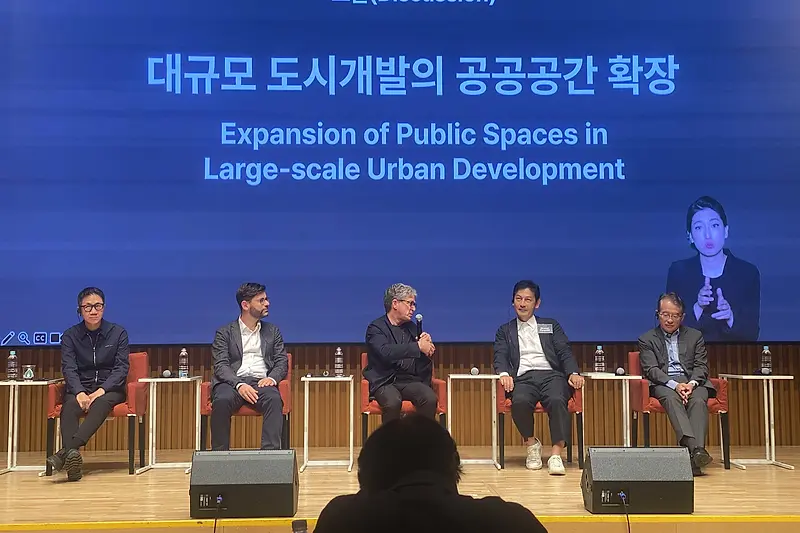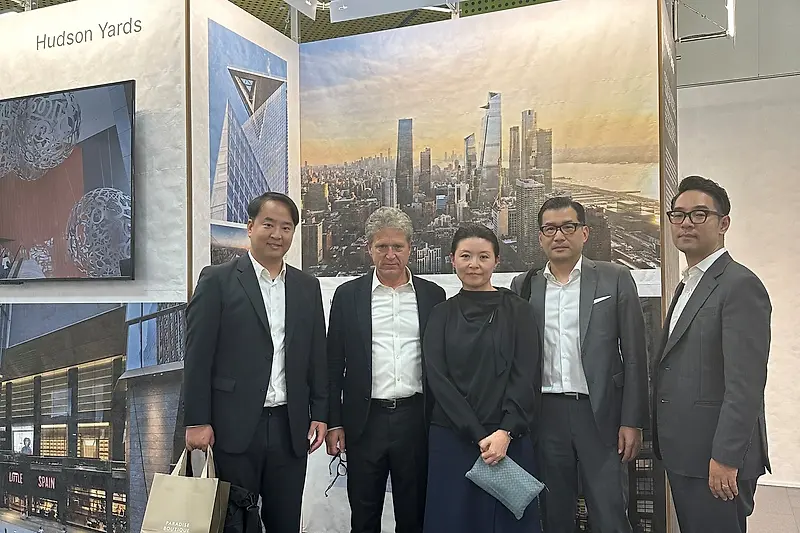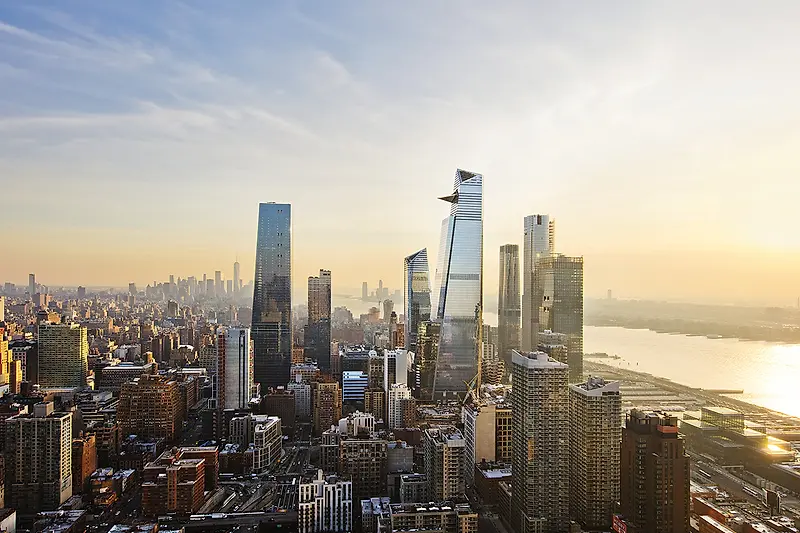 James von Klemperer Presents Hudson Yards at the Seoul Biennale
On September 2nd, the KPF President and Design Principal discussed how the firm extended the public realm from the ground plane to the highest levels of the towers in the New York neighborhood.
In the fourth edition of the Seoul Biennale of Architecture and Urbanism, the theme of Land Architecture, Land Urbanism looked to the next 100 years of the city with a focus on the natural environment including mountain ranges, waterways, and wind patterns. This theme introduced urban and architectural projects around the world designed with concern for their environment and culture.
In his talk on Hudson Yards, Jamie provided an overview of the largest private real estate development in New York's history. Built above an active railyard that severed neighborhoods, Hudson Yards mends what was once a void in the city's urban fabric and creates an active vertical neighborhood with retail, residential, and commercial programming.
In addition to Jamie's presentation, KPF also showcased the project in the Guest Cities Parallel Grounds Exhibition, which shared how cities worldwide utilize and generate new grounds to create a sustainable and vibrant city. Continuing the ideas presented in Jamie's talk, the exhibition provided viewers with a chance to explore the layered, multi-level experiences – from street level dining and landscaped public space to terraces and the Edge observation deck – integrated into the neighborhood's plan and the architecture of 10, 30, and 20 Hudson Yards. The exhibit also featured the "Seoul 100-Year Masterplan," a piece curated by Byong Soo Cho that looks at the urban fabric of ancient Seoul.
The Seoul Biennale of Architecture and Urbanism was organized by the Seoul Metropolitan Government, and runs through October 29th. Events were held in three locations: the Songhyeon Green Plaza, the Seoul Hall of Urbanism & Architecture, and the Seoul Citizens' Hall. Learn more here.