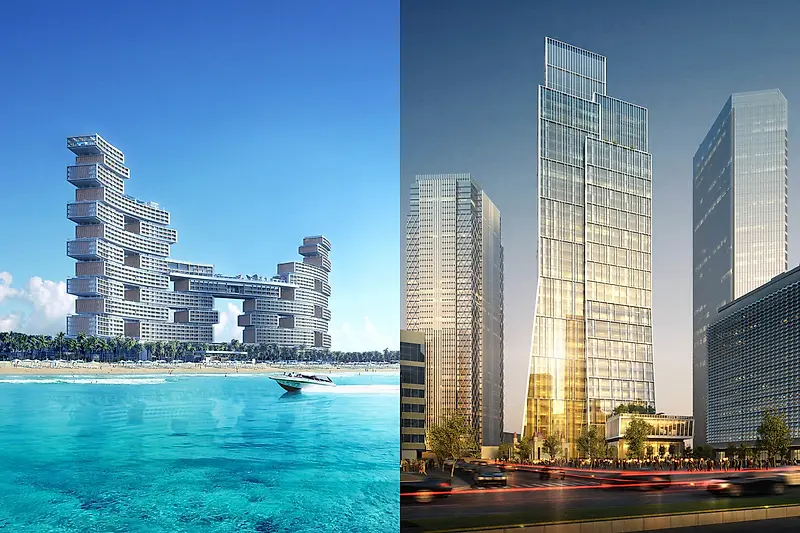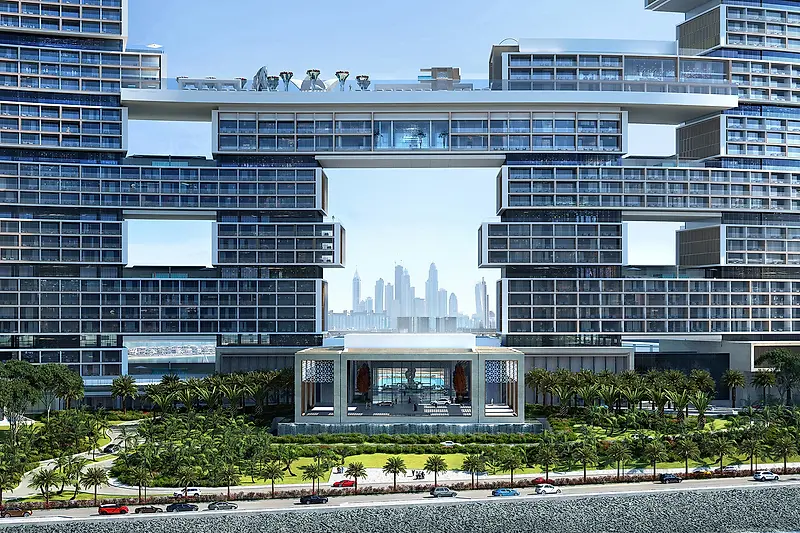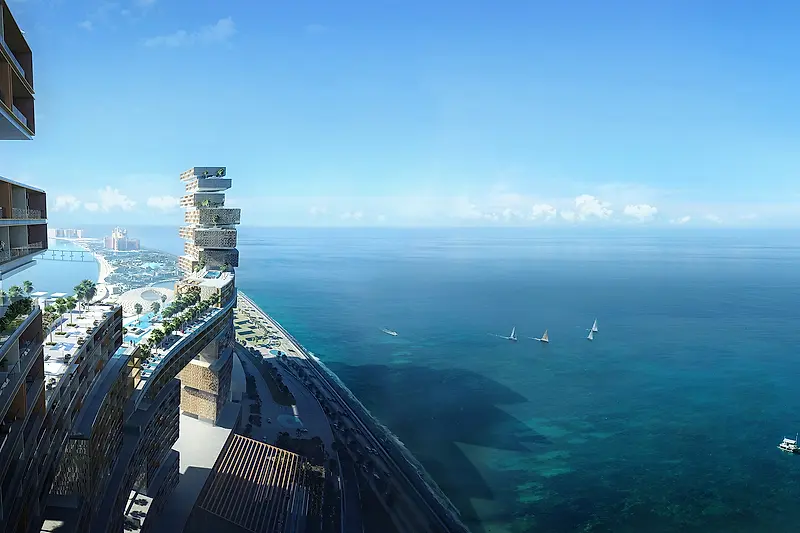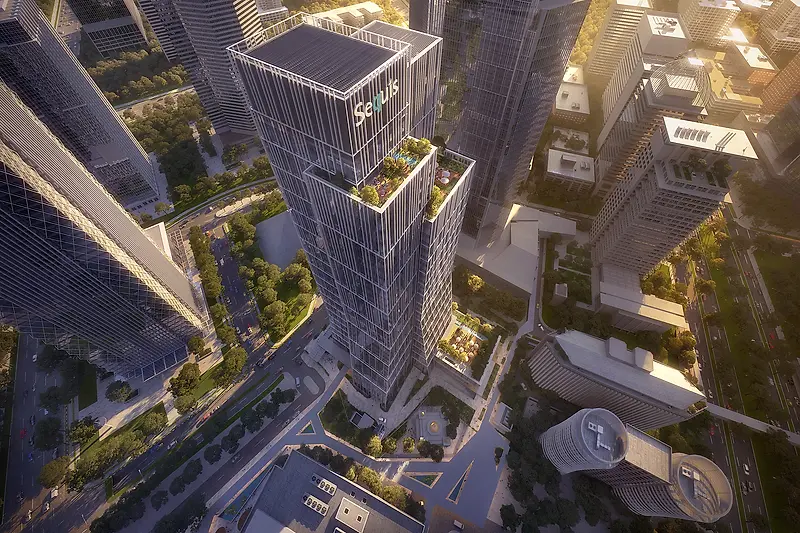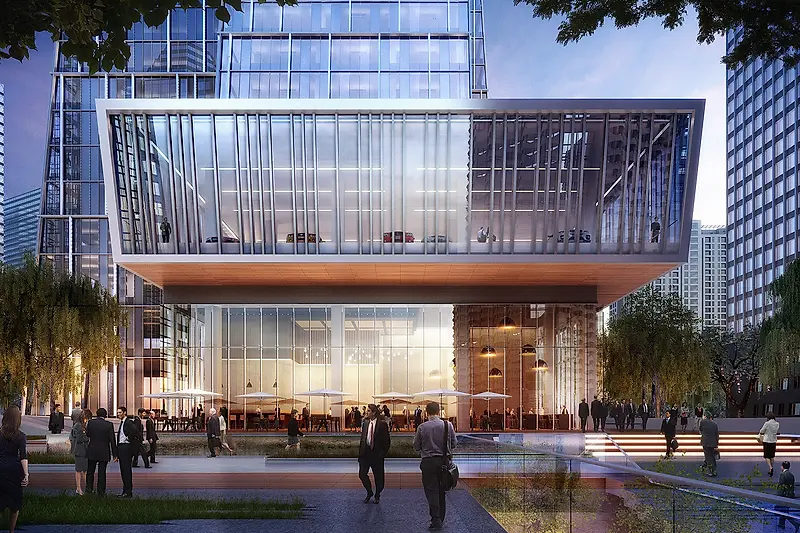 Two KPF Projects Win Chicago Athenaeum International Architecture Awards
About Sequis Tower
Set in Jakarta's Sudirman central business district, the Sequis Tower is a mixed-use development comprised largely of office space, with retail, health facilities, and restaurants.
The form and massing of the tower serves as a response to Jakarta's conventional all-glass rectilinear office building, taking inspiration from the local banyan tree, rising organically from the ground as a series of finely scaled elements to culminate in a richly detailed and shaded tower. The tower consists of four bundled and deflected "super-tubes," nested and offset from one another, which not only creates visual interest, but also provides greater structural stability in an active seismic zone. At the top of the tower, the tubes vary in height to form multiple grand sky gardens overlooking the city.
About The Royal Atlantis
The dramatic openings that define The Royal Atlantis create a striking, recognizable new icon for Dubai. Maximizing exposure to the expansive Gulf and the one-of-a-kind Dubai skyline, these lushly landscaped sky-courts and terraces ensure that a substantial portion of the building's hotel rooms and residences have full terraces, private pools, and shaded gardens. Each remaining room has a deep private balcony in addition to access to ample public terrace space at the hotel club, lounge and rooftop restaurant levels.
The hotel and apartment towers terrace down toward one another and are ultimately fused together by the spa-bridge, which forms a grand gateway between the two buildings, punctuated by pools, lounges, cabanas, and other amenities creating a lush oasis. The breezeways frame conference space, resort amenities, and an expansive open lobby at the heart of the complex.
About The Awards
The International Architectural Awards are a distinguished building awards program that honors new and cutting-edge design worldwide. This annual program, organized by both The Chicago Athenaeum: Museum of Architecture and Design and The European Centre for Architecture Art Design and Urban Space, also promotes international architecture and design to a public audience globally. For more information about the program and a full list of winners, please click here.