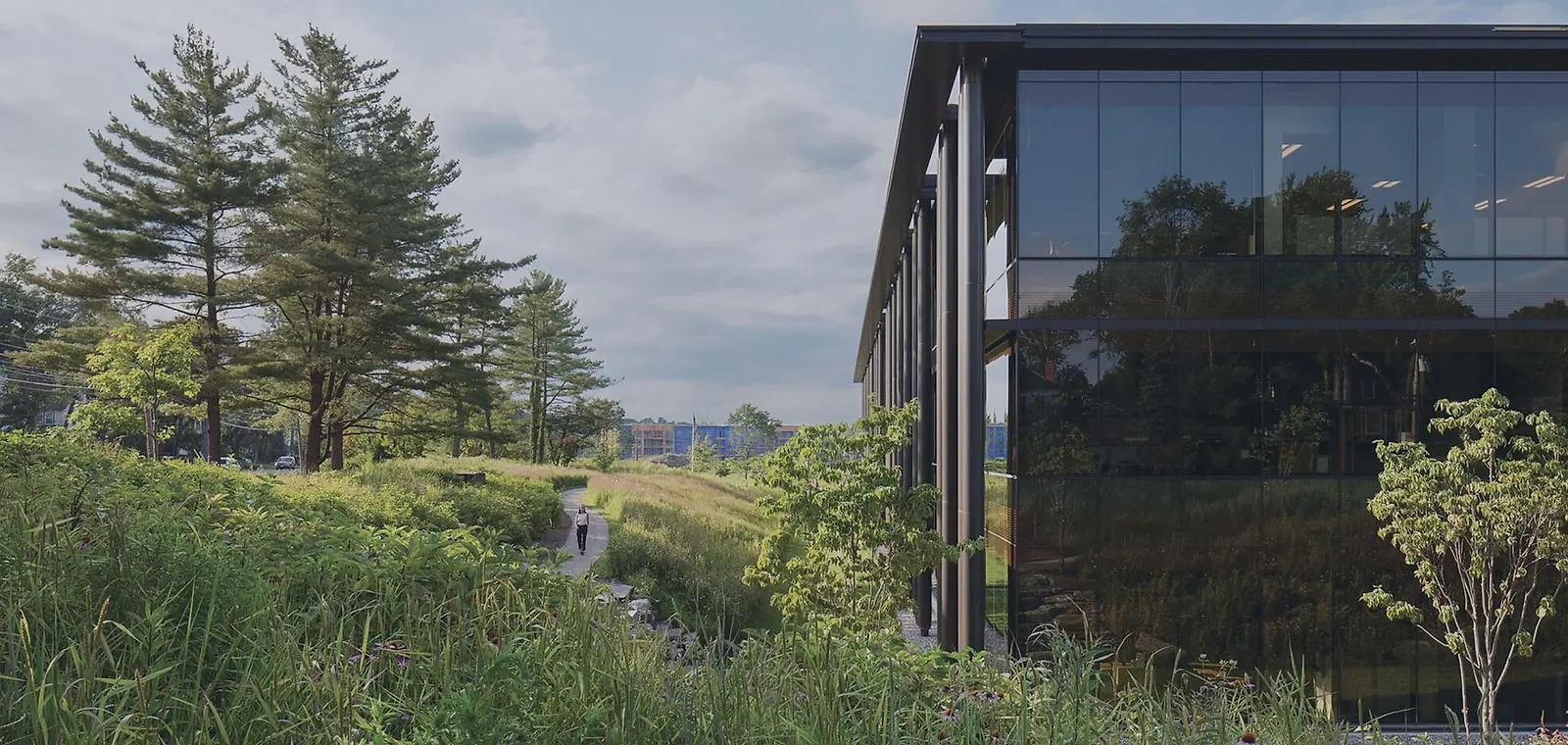 Our Commitment
At KPF, we appreciate that the built environment plays an integral role
in the health and performance of both social and ecological systems.
As a global practice, we consider it our duty to design lasting architectural solutions that mitigate their lifecycle impact on environmental resources and that protect and enhance the wellbeing of the communities they serve.
Given our escalating climate crisis, we believe it is imperative to design and advocate for resilient architectural solutions that minimize both operational and embodied GHG emissions, and which push the boundaries of their cultural, economic, and political context. For that reason, we have joined AIA, RIBA, and many of our peers in a joint effort to develop the capabilities to design and deliver carbon neutral buildings by 2030, which can embody the goals we need to achieve as a society.
For KPF, it is the large scale and impact of our work that shapes our approach to sustainability. Often urban and dense mixed-use developments, our projects are located in some of the fastest growing cities in the world, where architecture can be exponentially more impactful. Our experience has taught us that our buildings on their own will not be able to achieve our ambitious climate action goals. By implementing design solutions at all scales, that integrate with and enhance mobility systems, energy and water infrastructure, and microclimates around them, we take advantage of scale to positively impact the environment beyond a project's site and brief.
Drawing on our global network, we take an evidence-based approach to design, developing measurable performance goals with our clients and consulting partners, defined above any one local code or certification system. With the support of our in-house environmental performance modeling team, KPFep, and our data and digital practice experts, we design using an integrated workflow in which form, envelope, and systems are optimized from building concept to operation, resulting in sustainable, resilient, and healthy structures and spaces.
This mission extends beyond our project work to our own campus and community as we endeavor to achieve operational carbon neutrality by minimizing our energy, water, and waste impact and investing in the World Wildlife Fund's Climate Crowd and Alliances for Climate Action programs. KPF is the first architecture firm in the U.S. to have an office WELL Health-Safety certified. This institutional effort is paired with developing the environmental expertise of our staff through education, knowledge exchange, and awareness programs. Our objective is to serve, through both design and practice, as responsible stewards of our planet.