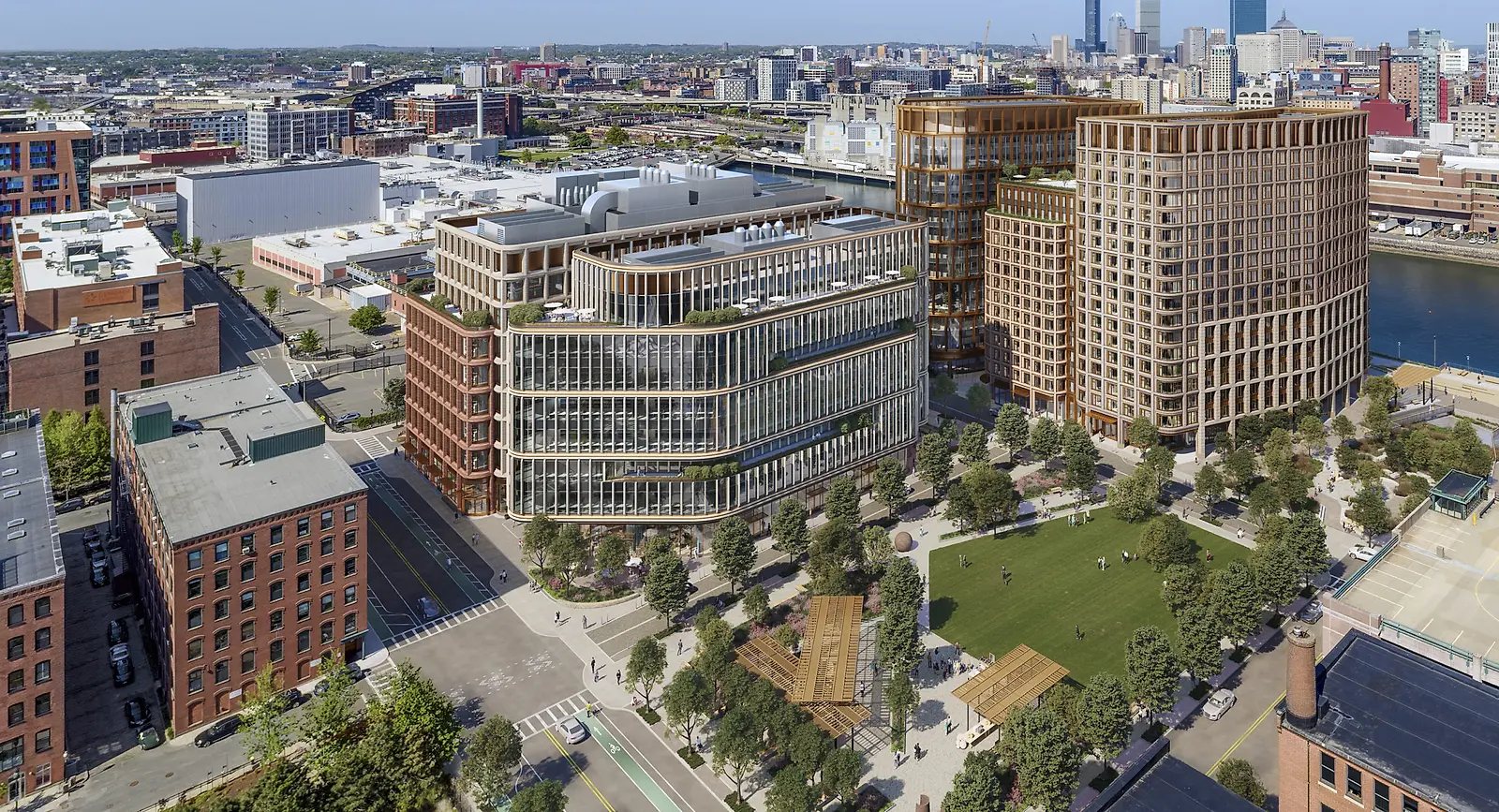 Channelside establishes a new benchmark for urban, mixed-use developments in Boston as it integrates laboratory, office, residential, and retail components in a simultaneously highly flexible and sustainable new community.
Replacing an existing surface parking lot on the Fort Point waterfront, the project includes housing, 400,000 square feet of office, lab, and R&D facilities, and over 3.5 acres of open space, offering a new public amenity to the neighborhood. Sited over the Ted Williams Tunnel, the laboratory building features a structural system that mitigates vibrations and a centralized mechanical system that allows for customization by different use-groups.
Meanwhile, the exterior design is a modern take on the warehouses of Boston's Fort Point district, one of America's most important historic neighborhoods, allowing the new development to feel familiar to the city and blend into its fabric, while also establishing its own distinct identity. Fillets at the building's corners recall the distinct form of the former Boston Wharf company buildings, while a contemporary material palette of masonry, glass, and metal picks up on the richness of the area's building stock.
Targeting LEED Gold certification, Channelside emphasizes resiliency and sustainability through techniques that include integrating a new berm to provide protection from future sea-level rise and a façade system designed to meet Boston's future energy requirements.
With an ambitious design that marries modern accommodation, contextual craftsmanship, and thoughtful urban planning, along with increasing accessibility to the water, Channelside is slated to be the centerpiece of Boston's next vibrant, mixed-use neighborhood.