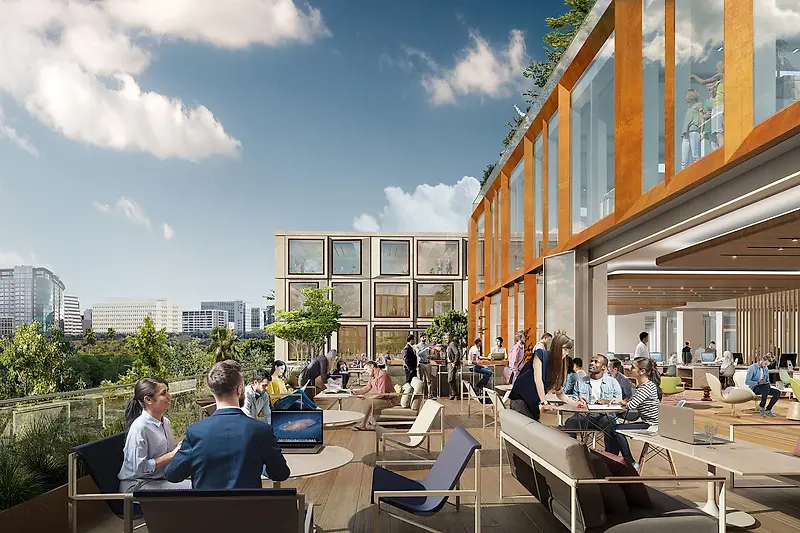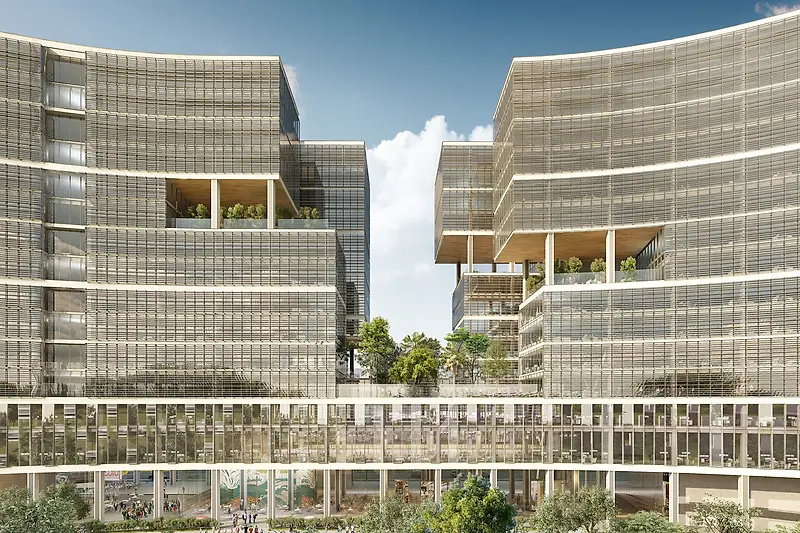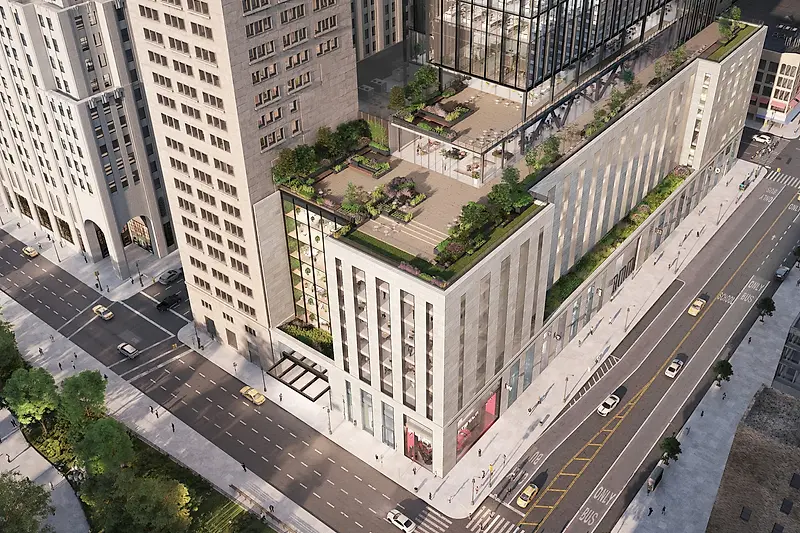 On the 50th Anniversary of Earth Day, KPF Reports 120+ Buildings to the AIA as part of its 2030 Commitment
The firm's Environmental Performance team (KPFep) has submitted data for 120+ buildings, with over 110 million square feet of space designed with consideration for newly established standards for energy efficiency and carbon emissions reductions.
The 2030 Challenge requires that all new buildings, developments and major renovations be designed to meet a fossil fuel, greenhouse gas-emitting, energy consumption performance standard of 70% below the regional average for that building type (a goal that will increase to 80% for 2020 reporting). These targets may be met by implementing innovative sustainable design strategies, generating on-site renewable energy, and/or purchasing off-site renewable energy.
KPFep continually updates project data to track against AIA 2030 Commitment goals, and of the projects submitted, 63% have or will have an energy model. While by no means a complete list, a few KPF projects stand out when measured against these metrics:
Platform 16, a 1.2-million-square-foot, Class A office campus near San Jose's Diridon Station, aims to change the landscape of the city, providing indoor-outdoor workspaces for tech tenants across three six-story office buildings. Current projections for the development show energy systems outperforming the AIA 2030 Commitment's goal of an 80% reduction against the regional baseline.
Also located in San Jose, South Almaden Boulevard meets the Commitment's goal of 80% reductions as well. A high-end office building tailored to the needs of cutting-edge tech tenants, the project is located on a prominent site along the Guadalupe River and is designed to take cues from the surrounding landscape with a form that prioritizes user comfort and tenant flexibility.
In New York City, One Madison Avenue transforms an existing, mid-century masonry podium on Madison Square Park, and adds an elegant new tower above. With a design complementing its landmarked neighbor, the adaptive reuse project will bring flexible, Class-A office space to Manhattan's Flatiron District while creating a significant reduction against the regional baseline.
At KPF, we consider it our duty to design lasting architectural solutions that mitigate their lifecycle impact on environmental resources and that protect and enhance the wellbeing of the communities they serve. Read our commitment to sustainability here.
The mission of the AIA 2030 Commitment is to support the 2030 Challenge and transform the practice of architecture in a way that is holistic, firm-wide, project based, and data-driven. By prioritizing energy performance, participating firms can more easily work toward carbon neutral buildings, developments and major renovations by 2030. To learn more, click here.
Today marks the 50th anniversary of the first Earth Day held in 1970. Since then, the Earth Day Network has become the world's largest recruiter to the environmental movement, working with more than 75,000 partners in over 190 countries to drive positive action for our planet. Read more about Earth Day 2020 and its history here.