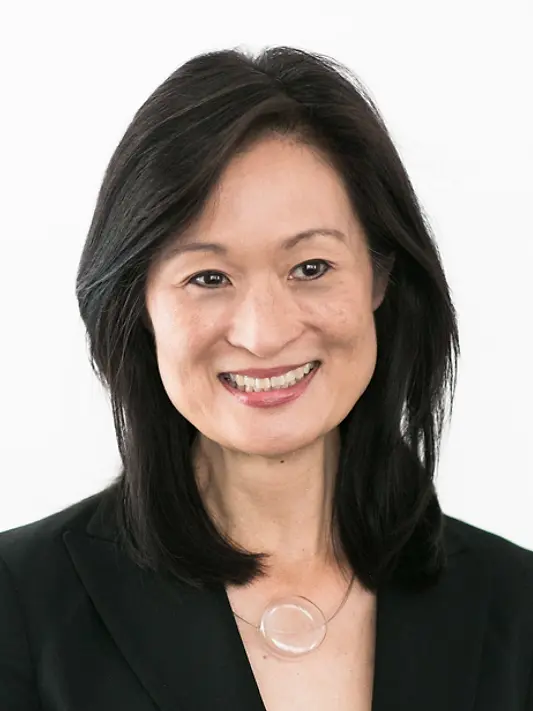 Marianne Kwok
Marianne has more than 25 years of professional experience in architectural design for a variety of built commercial, residential, and cultural facilities in Asia, North America, and Europe. Since joining KPF in 1994, she has been the Senior Designer for some to the firm's most high-profile projects, including numerous corporate headquarters, mixed-use developments, and master planning projects.
Most recently, Marianne served as Design Director on Hudson Yards, a 26-acre, 13-million-square-foot mixed-use development on Manhattan's far west side that features Class-A office towers, and residential, retail, cultural, and educational facilities. Hudson Yards is a defining presence on the New York City skyline, with KPF's two dramatic, angled 52- and 80-story commercial office towers.
Marianne also led the design of the TP Link Headquarters in Shenzhen, a 700,000-square-foot headquarters office and research facility as well as and for the renovation of the Samsung Headquarters and the Rodin Pavilion in Seoul, Korea, whose design was honored with awards by the American Institute of Architects and the Chicago Athenaeum. Other projects include the headquarters in London of Clifford Chance, KPMG, Fitch Ratings, and State Street Bank, all at Canary Wharf. Mixed-use residential projects are the multi-award-winning One Shenzhen Bay in Shenzhen and 28 Chidlom in Bangkok.
Marianne received her Master of Architecture degree from the Harvard University Graduate School of Design and her Bachelor of Architecture degree from Cornell University, where she was the recipient of the Charles Goodwin Sands Memorial Silver Medal. Marianne has taught an option studio at Cornell and has also been invited on reviews at Yale, Pratt, and Harvard.