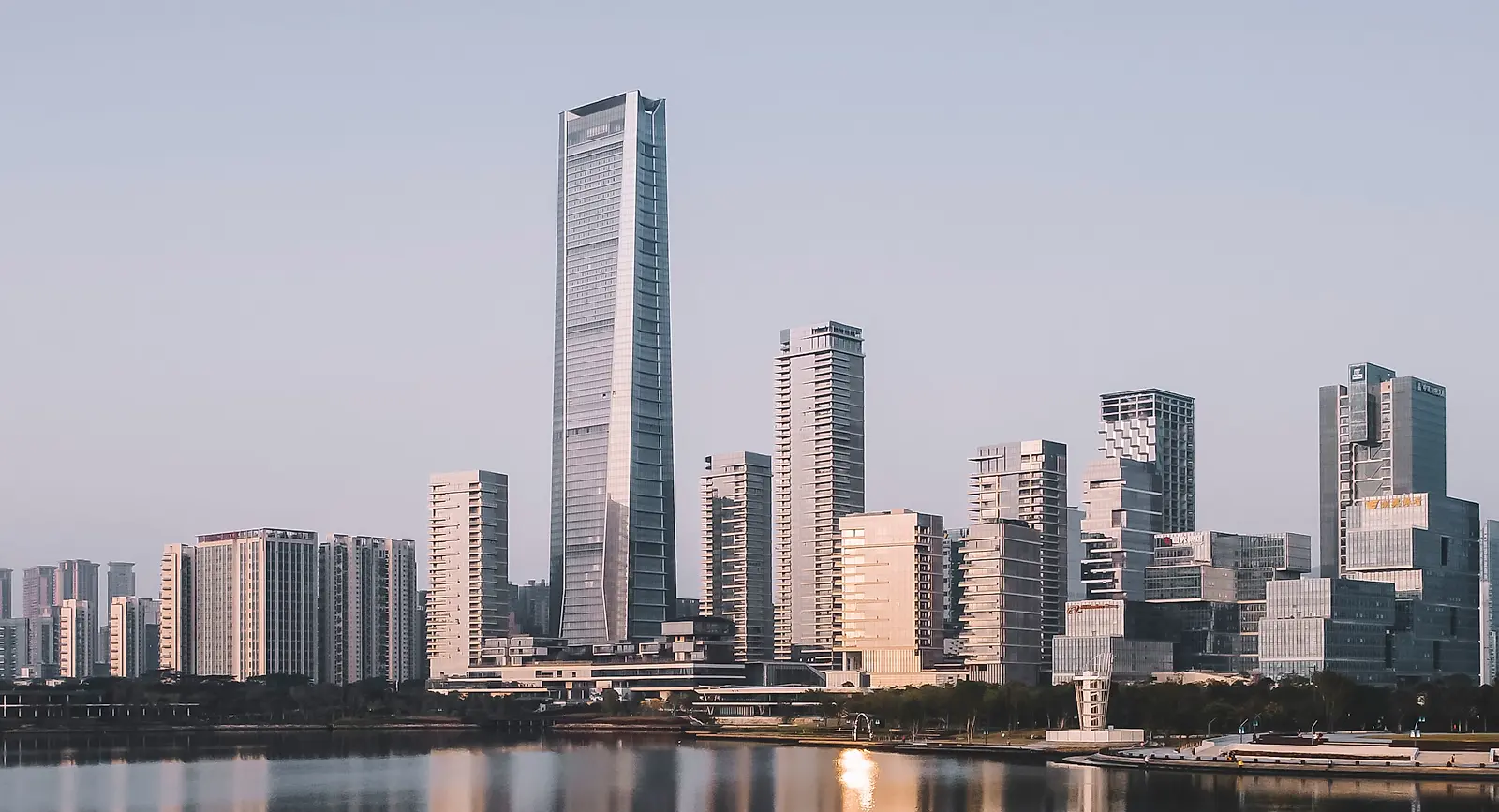 One Shenzhen Bay
Raffles Shenzhen
One Shenzhen Bay is a vibrant, mixed-use development that integrates with the fabric of Houhai, reflecting the district's natural beauty and favorable climate through a mix of indoor and outdoor spaces.
The complex includes six high-end residential towers, one office tower, and a 338-meter central tower comprising offices, serviced apartments and a Raffles hotel. Although distinct in program, the eight towers are designed to appear and function as a singular, cohesive entity. Low-iron glass serves as the main cladding material while solid horizontal stone spandrels are applied to all towers to unify the exterior wall appearance. The gentle, horizontal angles of the tower balconies mimic the soft waves of the bay, while vertical fin elements provide shading and enhance the privacy of bedrooms in the residential towers. The layout and appearance of One Shenzhen Bay serves as a bridge between the rolling coastline of the bay and the energetic bustle of the Houhai District.
One of China's most successful residential developments, the complex provides residents with a modern living environment in close proximity to work, shopping, and recreational opportunities.