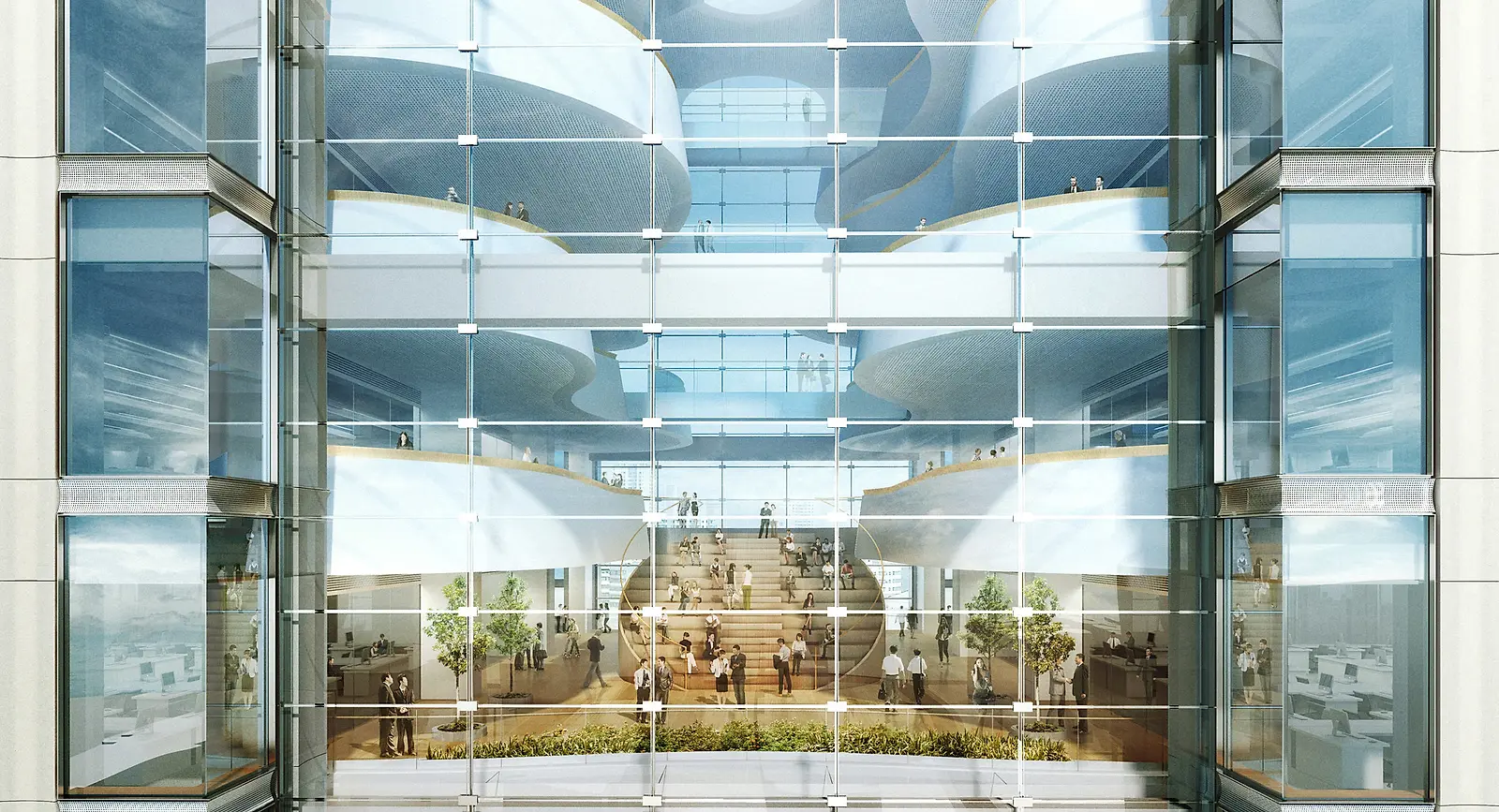 TP Link's new headquarters in Shenzhen reimagines the traditional office environment to meet the needs of one of the world's most influential technology companies. Promoting flexibility and activity, the building serves as an epicenter of the city's growing global reputation for technology innovation and research.
Built on a repurposed site, the building's side core design strategy allows for a full-height, 30-floor atrium. Organically-shaped, curved floors extrude into the center and enliven the hub of the building balancing the rectilinear logic of the exterior. Perimeter columns line the angular façade and permit 600 square meters of column-free workspace, while radial variations of four balcony types are mirrored and rotated such that the layout varies from floor to floor. The system of balconies, connecting stairs, and walkways improve sightlines and daylighting within the atrium, augmenting both visual and physical connectivity among colleagues.
Wanting to combine the traditional "desk-oriented" office and more dynamic, collaborative areas, the atrium programming reinforces the company's culture of collaboration, creativity, and innovation. A broad spectrum of workspaces inspire adaptation, incorporating flexible desks, tall tables, and informal collaboration areas. Water closets, "micro-kitchens," glass enclosed conference rooms, and other public amenities encourage interaction within and between teams. Outside the structure, curvilinear green spaces reflect the interior's animated forms, providing public space that underscores TP Link's desire to reinvigorate and densify the neighborhood where the company was founded.