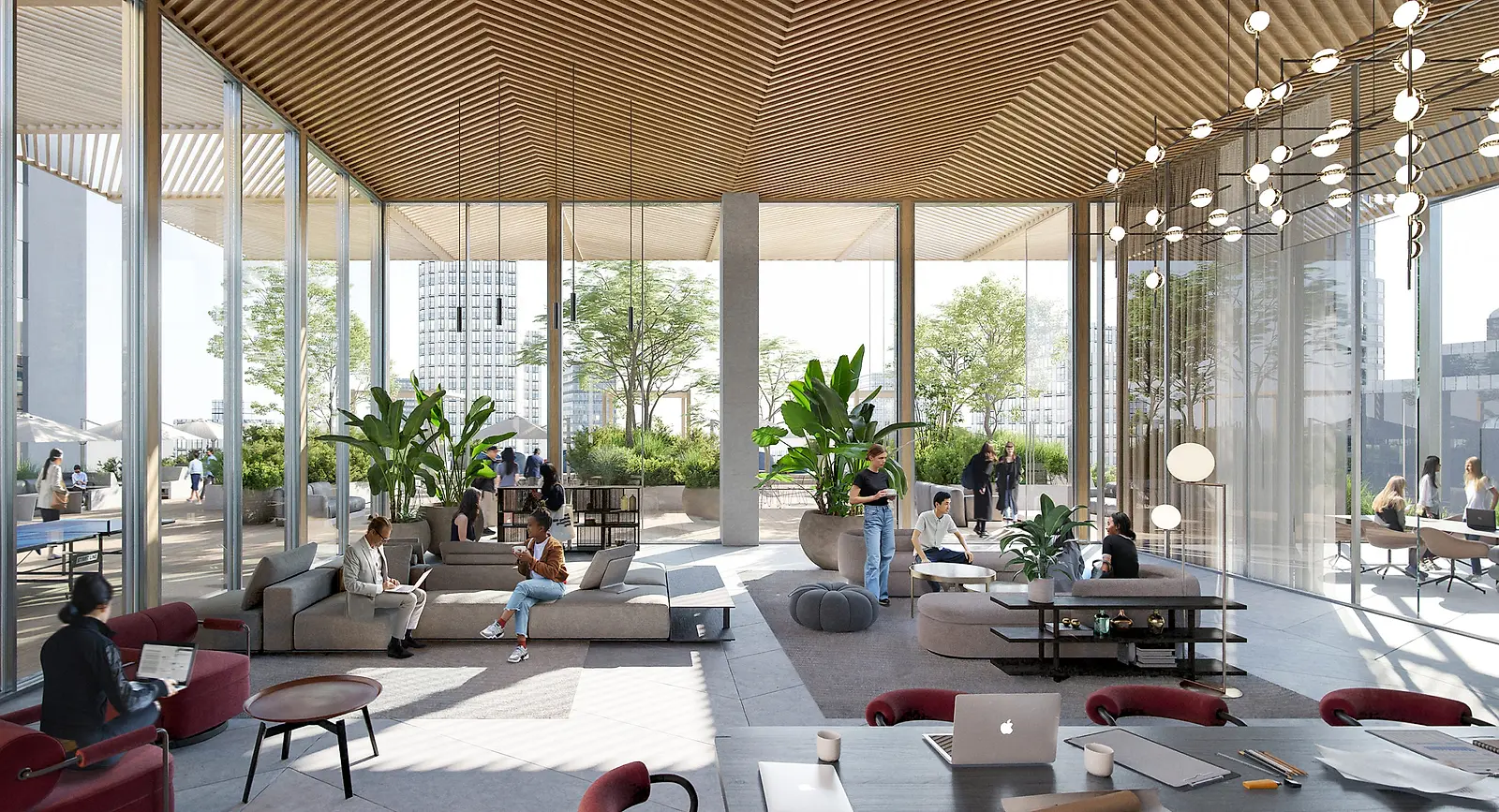 ​Burrard Exchange
Bentall Centre
One of the tallest exposed hybrid mass timber office buildings in North America at 260 feet tall, Burrard Exchange is the most prominent component of a series of interventions that preserve the legacy of the Bentall Centre as the premier office complex in downtown Vancouver.
Burrard Exchange is a modern, loft-like structure with healthy, light-filled workspaces. KPF's innovative design utilizes mass timber, typically reserved for low-rise structures, to create a state-of-the-art green office tower, reducing the building's embodied carbon. The mass timber is also a key design feature, intended to be unencapsulated and visible, highlighting and celebrating the project's sustainable aspirations.
At approximately 30,000 square feet, the building's floor plates are nearly twice as large as those offered in typical office buildings in Vancouver, while 14.5-foot floor-to-floor heights allow plentiful natural light inside. The building's stepped exterior massing provides half of the building's 16 floors with outdoor terraces and loggias, enhancing connections to nature from within the building.
Replacing the site's existing parkade, the development offers new street frontages, amenities, and retail space to service the entire Bentall Centre and its environs. An at-grade pavilion, also of mass timber, is a primary feature of a new, regraded 20,000-square-foot plaza, one of the largest outdoor gathering places downtown. Burrard Exchange's lobby connects to the below-grade Shops at Bentall Centre, with retail and services for tenants and the public.
Burrard Exchange is part of a major repositioning of the 1.5 million-square-foot Bentall Centre campus, including re-activating public spaces, adding arts and culture offerings, and enhancing tenant amenities.