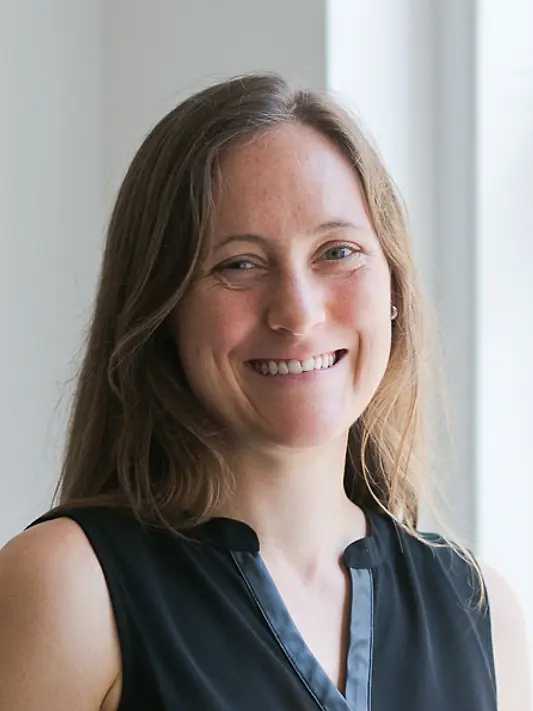 Lauren Schmidt
The youngest woman in KPF's history to be named Principal, Lauren is invaluable to projects of all types, coordinating with multiple stakeholders, consultants and design teams, and overseeing projects through all phases.
Lauren has served as designer and manager for some of KPF's most notable and complex New York City projects. She collaborated to develop the design for One Jackson Square, a national AIA award-winning residential building situated over several active subway lines. Lauren managed 55 Hudson Yards, a large-scale, transit-oriented office building that features a unique, finely-crafted wall system. The building's irregular structure incorporates a ventilation building for the subway station below, requiring detailed coordination with the MTA and city stakeholders.
Much of Lauren's work focuses on maximizing the potential of underutilized or outdated buildings through repositioning. She has contributed management expertise to adaptive reuse projects such as Hudson Commons, which adds 17 stories above a former warehouse creating state-of-the-art office space; 175 Park, a reimagining of a traditional suburban office building in New Jersey; and 660 Fifth Avenue, for which a new, custom glass curtain wall façade maximizes occupant comfort while reducing energy consumption.
Lauren also plays an integral role in the operations of the firm itself overseeing recruitment, staffing, and mentorship alongside KPF's senior leadership. She holds a board seat on the Design Futures Council, and was named one of PWC's 20 Under 40 Outstanding Women in Construction. Lauren helped launch KPF's Educational Program, actively participates in the ACE mentorship program, and has taught Architect Registration Examination courses at the New York Center for Architecture.