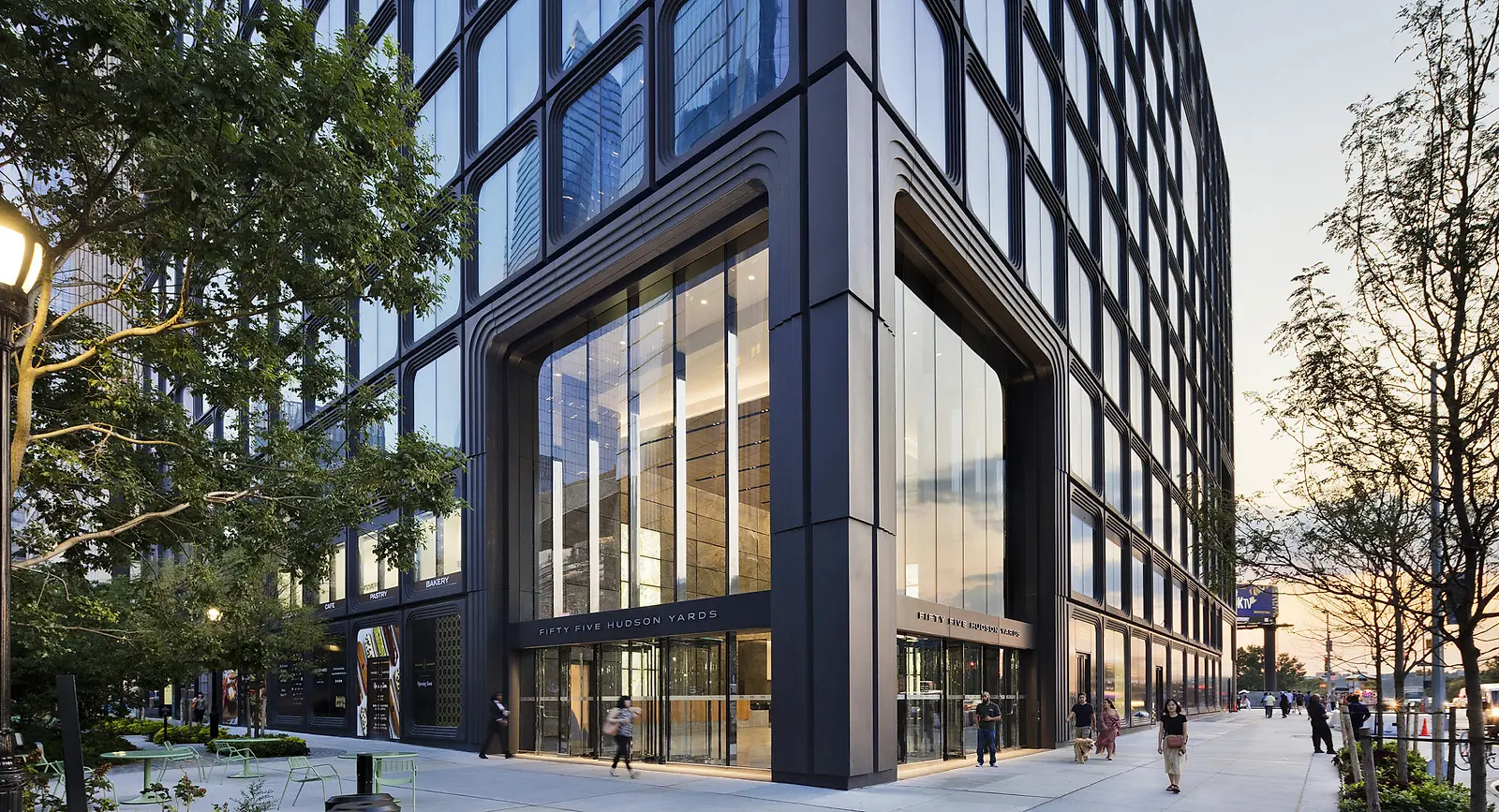 55 Hudson Yards synthesizes the contemporary, sleek forms of Manhattan's new mega-development with the industrial roots of its neighboring Meatpacking District.
The tower's strong, orthogonal façade provides a stabilizing force to the surrounding skyline, emphasizing the simple elegance of its rational form. A consistent grid of gunmetal both invokes modernism and echoes the historic, cast-iron structures of the neighborhood, contrasting its more sculptural neighbors at Hudson Yards. Fenestration modules shift in size between the podium and tower fronts. Column-free corners offer enhanced views of the Hudson River, the High Line, and New York City.
Highly flexible and efficient, the tower comprises large floorplates with ideal core to glass depths and high finished ceiling heights that make the project especially appealing to tenants from the legal, tech and creative industries. It also includes 10,000 square feet of ground floor retail space and rests atop the new 7 line subway extension, making it highly accessible from the rest of the city. Accessible outdoor space is integrated throughout the building, including a podium-level terrace and loggias on the upper floors, offering sweeping views of the neighborhood, city, and Hudson River. Incorporating various sustainable design strategies, the tower is certified LEED Gold.
Read about the making of the 55 Hudson Yards Lobby here, and watch the 'Behind the Design' short film here.