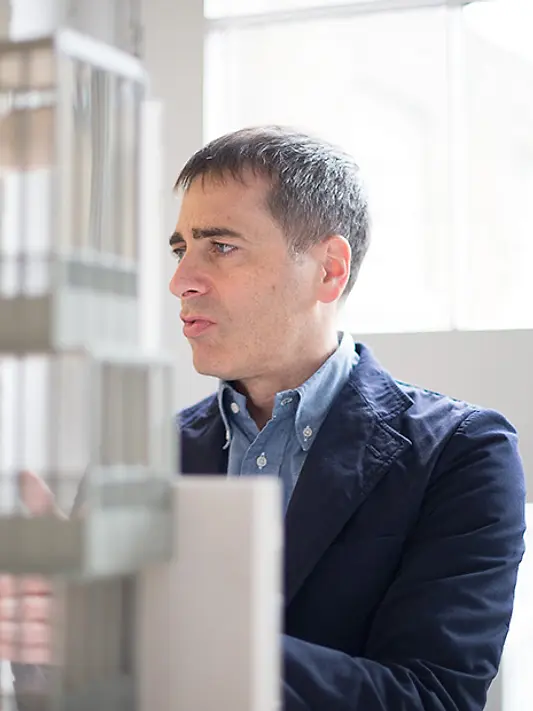 Brian Girard
A Design Principal with more than 20 years' professional experience, Brian believes that our obligation as architects is to realize the great potential of our sites and the aspirations of our clients within a broader cultural context. He treats the design process as a search for clarity, engaging in a continuous conversation with his clients to create the back-and-forth dialogue required to create the best places and buildings.
Drawing inspiration from the direct observation of places and the behavior of people, Brian has experience of a wide range of typologies, which includes residential, retail, cultural, mixed-use and masterplanning. His work includes some of KPF's most successful and high-profile projects, such as the international award-winning Floral Court in London's Covent Garden.
Brian studies settings carefully, looking at the historical evolution and cultural artifacts to allow design solutions to emerge. He is acutely aware that every city has a native scale, themes and concepts migrate from different contexts and cultures but are always grounded by the specifics of place, ensuring his projects emerge from the prevailing urban grain.
As part of the recruitment committee, Brian identifies, recruits and develops the talents of emerging and established designers, to ensure that KPF maintains the exceptional standard of design for which it is known. His work has been recognized in multiple awards, including the AIANY Design Award (Honor) and an AIA National Architecture Award.