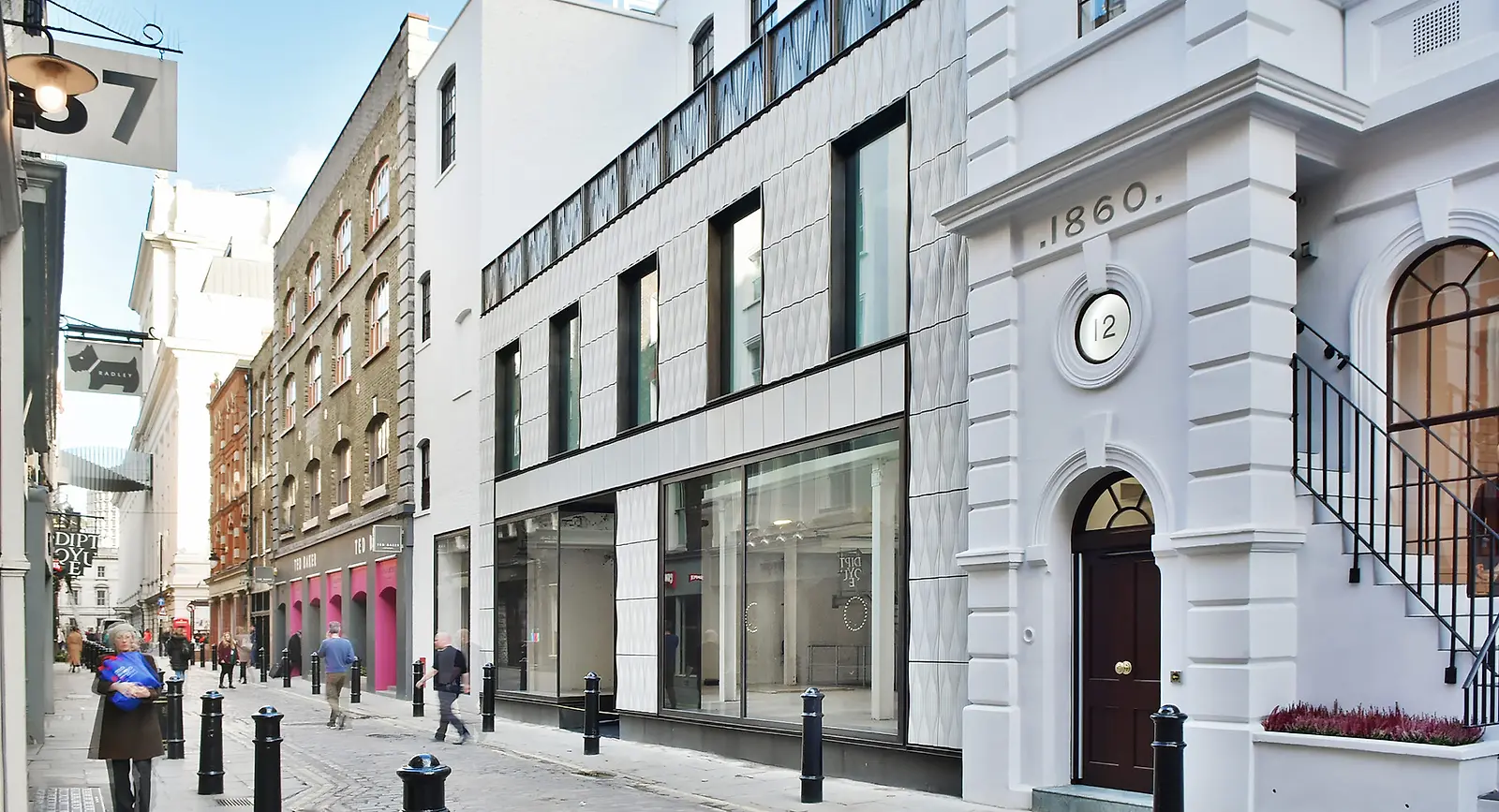 A delicate ceramic façade with a repeating pattern, inspired by nature, brings new life to Floral Street, Covent Garden.
KPF designed and achieved planning permission for a section of Floral Street as part of a larger master plan to enhance the public realm and revitalise this section of the Covent Garden Estate and to establish Floral Street as a retail destination.
The design included a new shopfront for No. 11, incorporating a bespoke faience tile design, and the careful restoration of No. 12, a Grade II-listed building. Pattern and ornamentation are prevalent on buildings throughout the area; much of the historical decoration derives from precedent in nature. The pattern developed for the shop front of 11 Floral Street draws inspiration from a similar starting point, using the texture and form of a seed pod – a reference to the building's prior use as a seed warehouse – as inspiration. KPF's design intent was to employ the motif in various forms throughout the development helping to maintain a singular identity throughout.