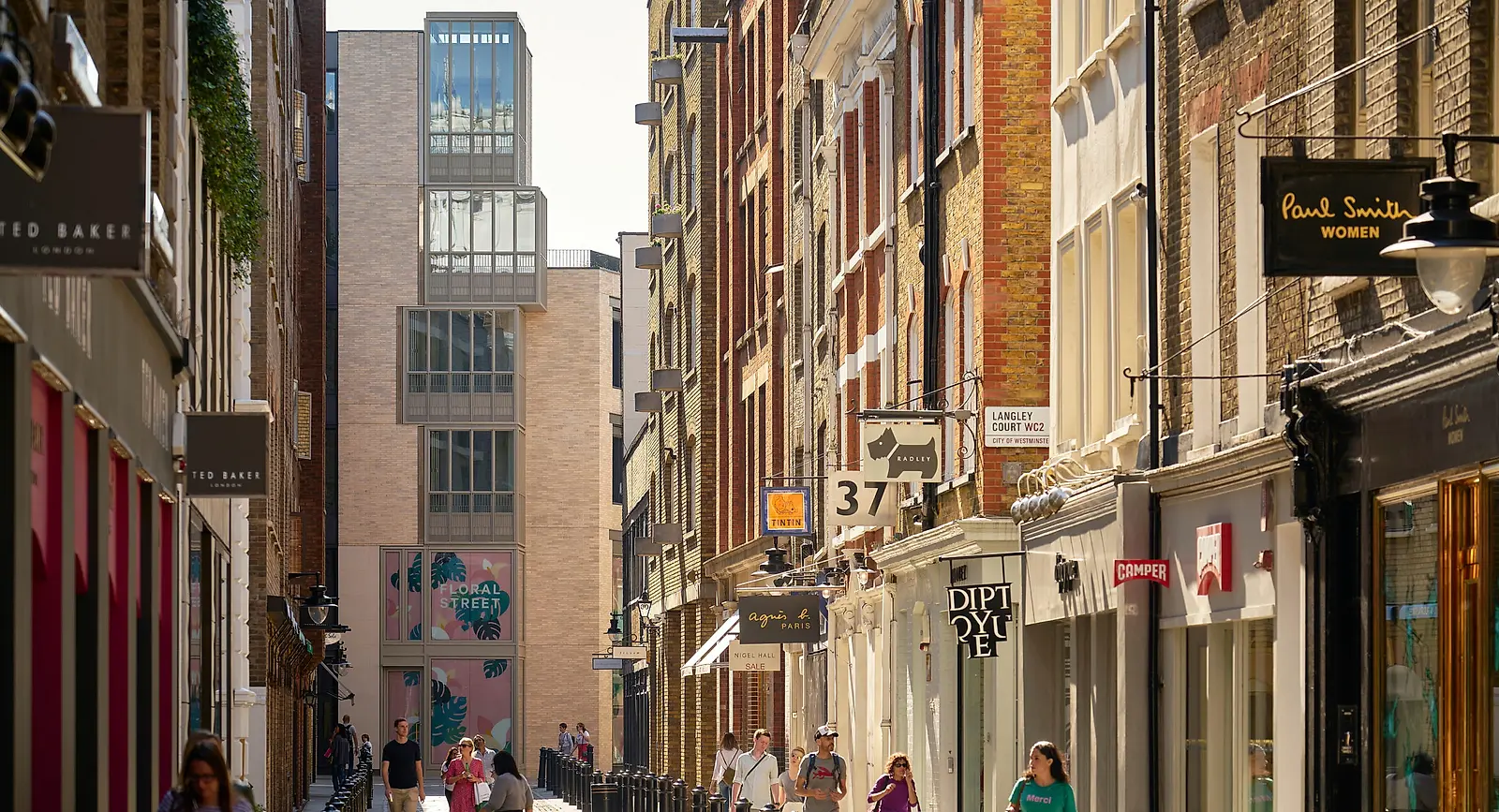 This assemblage of contemporary and historic buildings around a newly-created courtyard provides a refuge in a busy and colourful part of London. The mixed-use precinct to the northwest of the Covent Garden piazza adds a new layer of contemporary design to the historic urban fabric.
The public realm was the starting point for the design and is the unifying element that knits together the different buildings and uses. New passages connect the formerly inaccessible interior of the block to surrounding routes and venues. Upon emerging from a passage through a nineteenth century terrace in King Street into the treed courtyard, visitors discover an entirely new lifestyle, retail and dining concept unique to London. The ground floor is a continuous network of indoor and outdoor spaces including refurbished period shop fronts and interiors.
Contemporary architecture is interwoven with historic buildings of varied styles and materials, creating an environment that feels both new and completely integrated with the surroundings. In Floral Street, a vertical folly inspired by the stacked crates of the working warehouses of the former market creates a focal point, completing the long view. Facades of handmade brick and steel-framed windows were inspired by the surrounding warehouses but are distinctly modern in scale and proportion.
Forty-five apartments occupy six different buildings, three of which are listed. KPF's scope included the design of residential interiors: contemporary in Floral Street to complement the new architecture and period restorations in the King Street terraces. A unified basement houses a central plant, distributes utilities and provides below-grade servicing links to the six buildings. This fully-integrated model of development makes Floral Court a new model for sustainable living in a conservation area.
Watch a video commemorating the project's 2020 AIA National Architecture Award here.