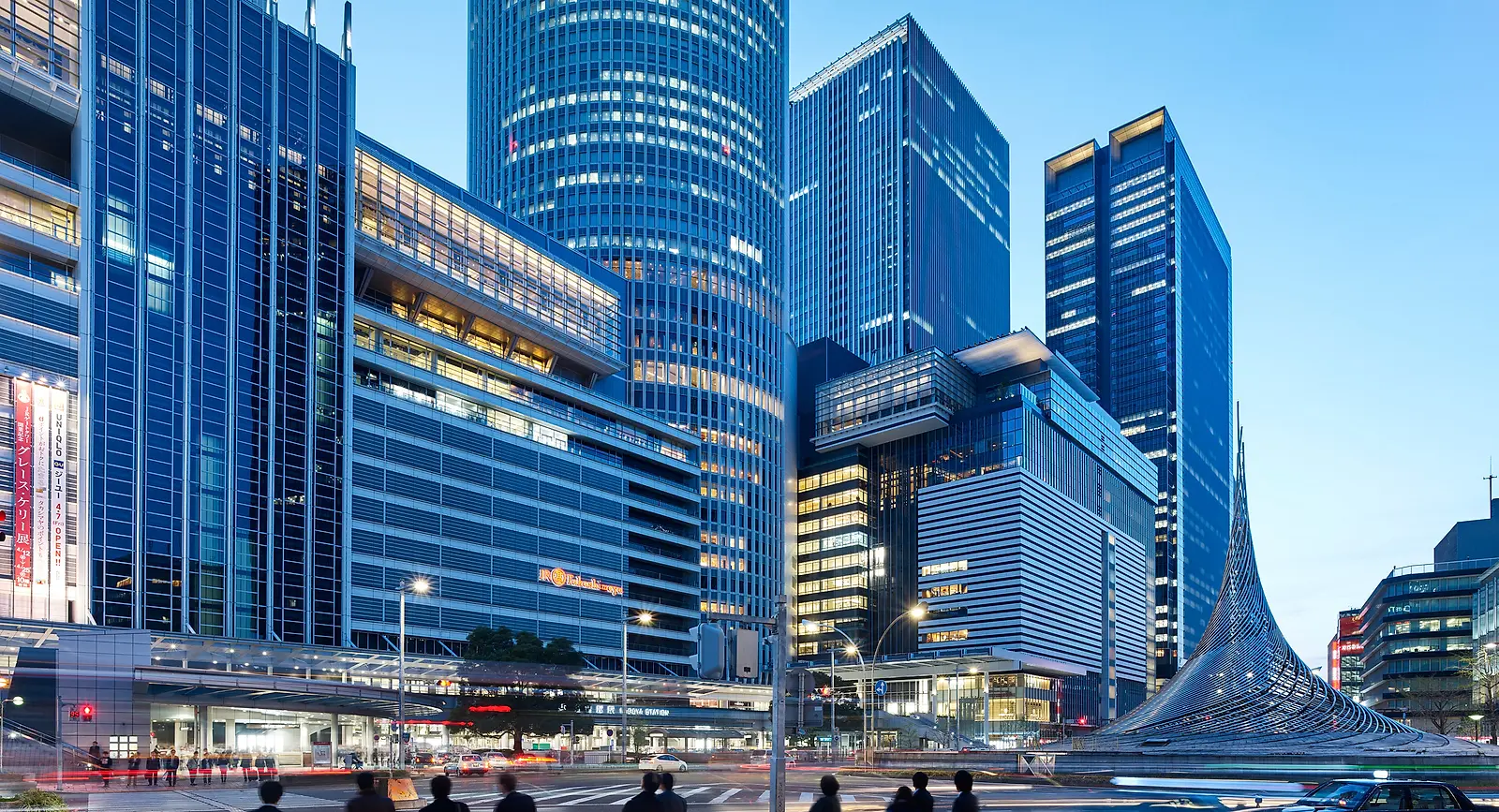 JR Central Towers & Station
JR Central Towers & Station is the largest train station complex in the world, combining a multi-modal transit hub with a global headquarters, top rated hotel, and vibrant retail program.
The project marks a significant turning point in the history of the firm, expanding its experience from individual buildings to major, mixed-use, transit-oriented developments that advance the future of cities and embody smart growth.
The station houses two national railway lines and the Tokaido Shinkansen, the high-speed bullet train to Kyoto, Osaka and Tokyo, as well as two private railway lines, four subway lines, and both JR buses and Nagoya's city bus lines. The future Chuo Shinkansen line, the maglev train originating in Tokyo, will connect the two cities in under 40 minutes.
Above, the first phase JR Central Towers form a dramatic profile that redefined the Nagoya skyline. The 55-story office building totals more than 1.1 million square feet of space while the 59-story, 774-room Nagoya Marriott Associa Hotel is regarded as one of the six best hotels in Japan. The JR Gate Tower addition, which KPF returned to design several years later, is a continuation of the vertical mixed-use program of the original project that creates a new gateway to the station, extends the 15th floor sky street, and adds a third tower for additional hotel and office capacity.