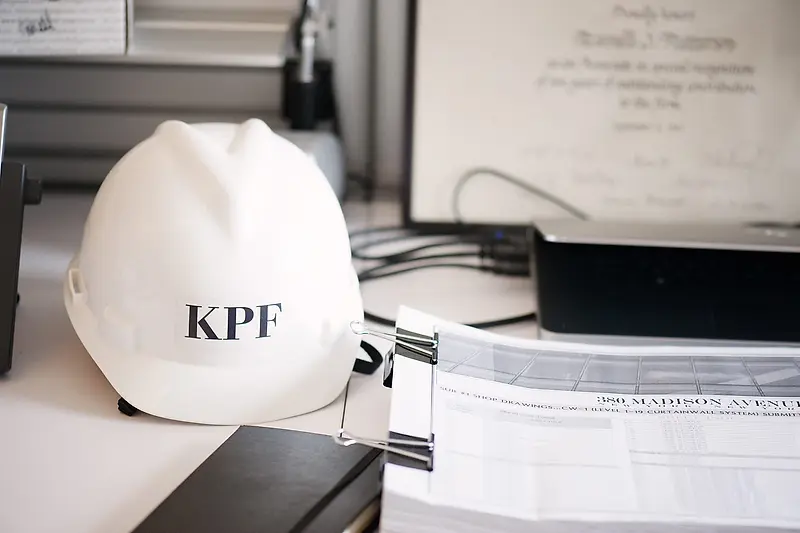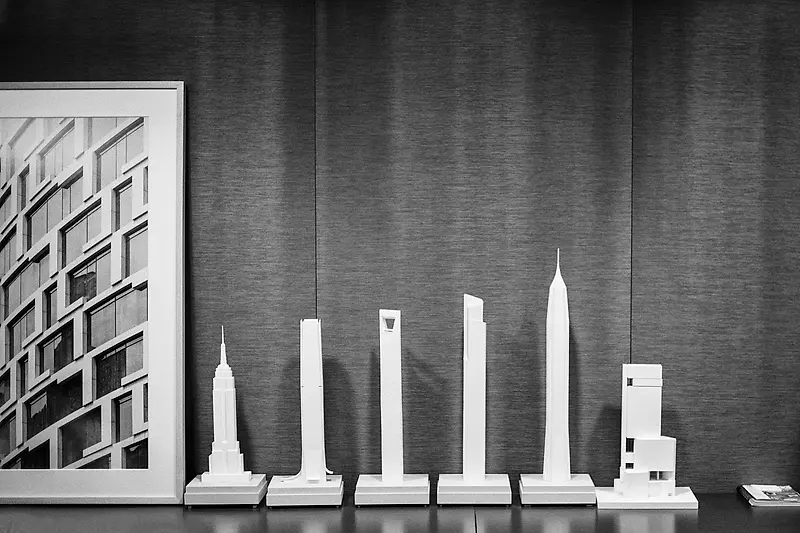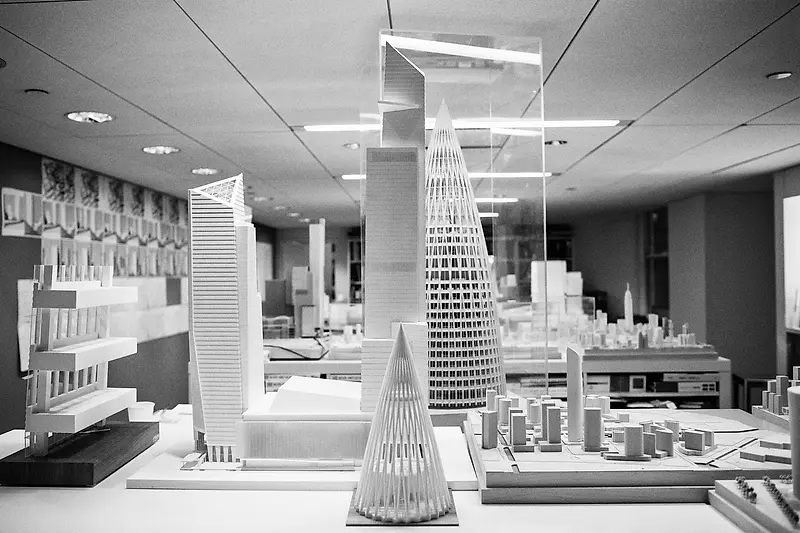 Kohn Pedersen Fox Associates Reaches 40-Year Anniversary
40 years ago on July 4th,1976, A. Eugene Kohn, William Pedersen, and Sheldon Fox founded Kohn Pedersen Fox Associates (KPF) in the midst of an economic downturn, confident in their combined abilities and partnership. Within two years of its founding, William Louie, current principal, joined KPF. The firm's first project was the renovation of the ABC Armory Building in New York (completed 1978). KPF soon gained national recognition with the design of such buildings as 333 Wacker Drive in Chicago, the headquarters for Procter & Gamble in Cincinnati, and the World Bank Headquarters in Washington DC.
KPF has grown to be a leader in the field of architecture, and one of the largest architecture firms in New York City. Winner of over 450 design awards, KPF has completed projects of all types in 43 countries including two of the tallest buildings in the world, the Shanghai World Financial Center and the International Commerce Centre in Hong Kong.
Focusing on the importance and vibrancy of the "city center," KPF is responsible for some of the world's most important urban development projects including Roppongi Hills in Tokyo, the largest private-sector urban redevelopment in Japan's history; JR Central Towers in Nagoya, a mixed-use complex connected to the largest multi-modal station in Japan; the Jing An Kerry Centre in Shanghai; and Hudson Yards, the largest private real estate development in U.S. history.
In addition to large scale urban place-making, KPF still functions as a boutique practice, taking an academic and thoughtful approach to all project types. The firm completed the transformation of the Petersen Automotive Museum in California in 2015, renewing its presence on Los Angeles' Miracle Mile. The master plan for Covent Garden, London's oldest public square, will enhance the area's appeal as an important node in London's diverse fabric. 500 West 21st Street, an 8-story residential building on Manhattan's High Line, shows unique contextual sensitivity with its industrial character. The firm's institutional work includes completed buildings at Arizona State University, University of Michigan, the City University of New York, New York University, Peking University, and the Wharton School of Business at the University of Pennsylvania.
Regarding the 40th Anniversary, Founder and Chairman A. Eugene Kohn states, "The success KPF has en-joyed is due in great measure to the talents, efforts and sacrifices by so many people at all levels of the firm. As we look forward to the next 40 years, with an outstanding group of principals and Jamie von Klemperer as president, I believe that the firm's greatest years are those ahead of us."
The firm's work currently under construction includes New Songdo City, a city made from scratch on re-claimed land along Incheon's waterfront in Korea; the new Midfield Terminal at the Abu Dhabi Airport, which will process over 50 million travelers each year; One Vanderbilt, a new office tower connecting under-ground to Grand Central Terminal; and a post-superstorm Sandy resiliency master plan for the revitalization of the New York City Housing Authority's Red Hook Houses in Brooklyn.
This year, three KPF supertall towers will be completed: the 115-story Ping An Financial Centre in Shenzhen; the 111-story CTF Finance Centre in Guangzhou; and the 123-story Lotte World Tower in Seoul. The three new towers join their KPF predecessors in Shanghai and Hong Kong, and compose half of the world's top ten tallest buildings.
With over 500 employees, KPF operates as a unified international practice with headquarters in New York City and closely linked offices in London, Hong Kong, Shanghai, Abu Dhabi, and Seoul. James von Klemperer serves as president, leading the firm in collaboration with 22 principals: William Louie, Dominic Dunn, Robert Whitlock, Richard Nemeth, Jill Lerner, Douglas Hocking, Michael Greene, Lloyd Sigal, Josh Chaiken, Trent Tesch, John Bushell, Brian Girard, Inkai Mu, Mustafa Chehabeddine, Shawn Duffy, Charles Ippolito, Hugh Trumbull, Marianne Kwok, Cristina Garcia, Ko Makabe, Forth Bagley, Peter Gross, and Julian Cross.