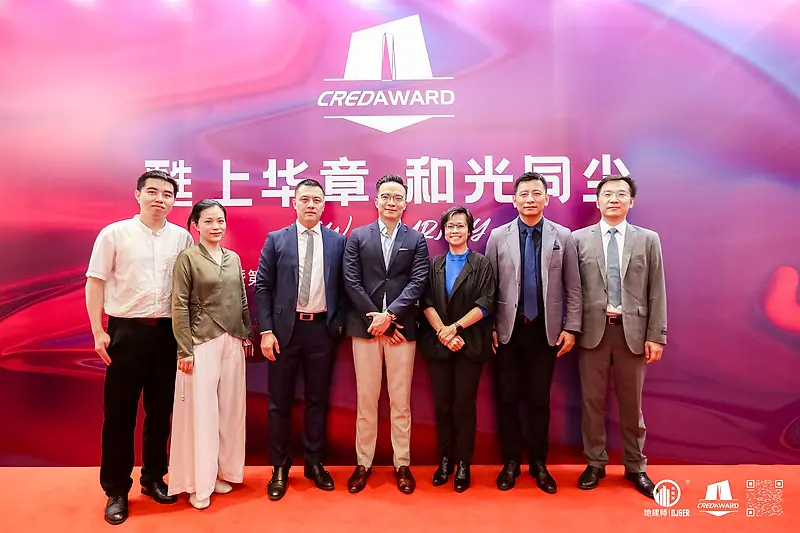 Four KPF Projects Win 2023 CRED Awards
Earning Gold in the Social Public Project category, HKUST Guangzhou is a carbon-neutral ready research campus that establishes a world-leading standard in higher education for future generations and campuses across China.
Also earning Gold, OCT Tower was recognized in the Comprehensive Commercial Project category. The landmark project is a beacon for commuters and visitors at the juncture between Shenzhen's built and natural environment, with a façade that is ever-changing in daylight and glowing at night.
In the same category, Shenzhen Center received a Merit Award. The mixed-use development includes a 375-meter landmark tower, a high point on Shenzhen's eastern skyline and a representation of the high-quality urban visage of China's design capital, in addition to a retail mall and residential tower.
Receiving Silver in the Future Projects category, Qingdao Finical City features two 193-meter-tall towers comprised of five glass "jewel" boxes stacked vertically. The development is home to a Diaoyutai Hotel and MGM, which opened last month.
The gala and award ceremony was held in Shanghai, with KPF Directors Florence Chan, Yong Ding, Samuel Li, Senior Associate Principals Xiong Yi and Chak-Leung (Alex) Kong, and Marketing Coordinators Jing (Lynn) Lin and James Huang, in attendance.
The China Real Estate and Development (CRED) Awards were founded in 2013, dedicated to recognizing the best of the built environment. View the full list of winners here.