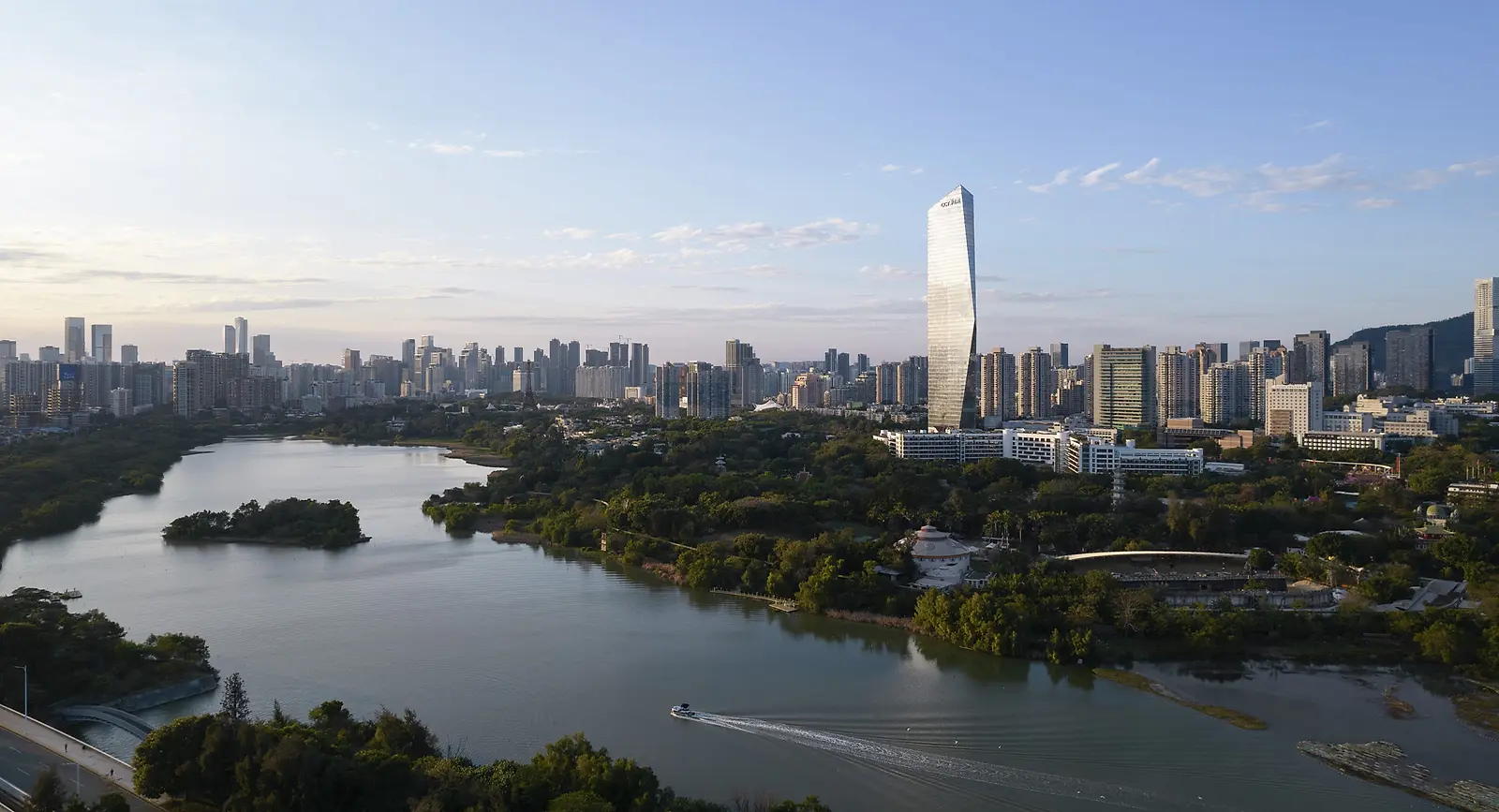 Positioned at the juncture of Shenzhen's built and natural environment, OCT Tower's form emulates a geode, creating a beacon for commuters and visitors with a façade that is ever-changing in daylight and glowing at night.
The office tower is located in the middle of the tech-focused OCT district, positioned alongside the city's main axis connecting east and west. This urban site marries commuting convenience with stunning views of the bay and the lush park.
A solar envelope analysis influenced OCT Tower's massing, which cuts at the northeast and southwest corners to optimize views and curtain wall performance. The tower's north and south façades are feathered with over six thousand steel shading fins, scaling in depth to produce a gradient that is both functional and visually interesting. Prows on the front and back of the tower are left smooth to reveal the interiors, including a series of triple-height atria that connect the ground lobby, sky lobby, and event space at the top of the tower.
Five retail pavilions occupy the landscaped plaza, foregoing the typical enclosed shopping mall structure and instead evoking an open town square. Following the scale of the pavilions, the tower lobby wraps around the stone-clad core of the building, while the transparent curtain wall enhances a sense of openness. This airiness continues at the top floor of the tower, where the event space is centered around the core, now assuming a diamond shape. The glossy stone reflects light, glowing in Shenzhen's skyline at night.