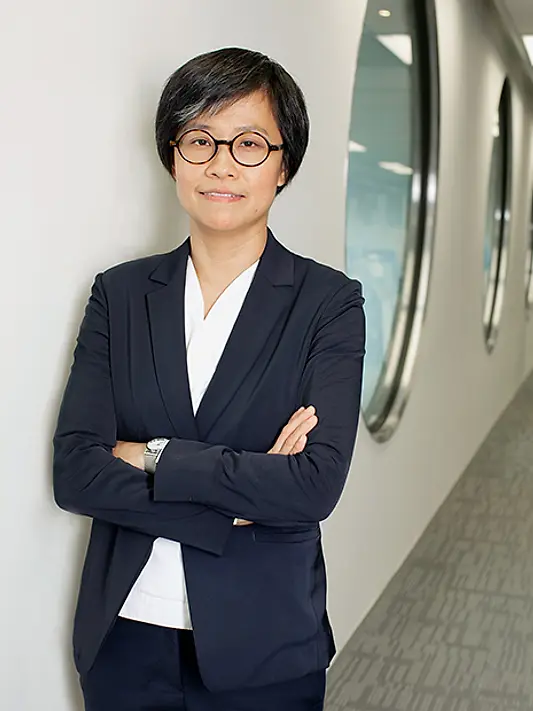 Florence Chan
As Director of KPF's Shenzhen office, Florence has played a guiding role in expanding the firm's presence in China. After beginning her time at the New York office in 2007, she relocated to the Hong Kong office in 2008. Since then, Florence has been involved in various mixed-use projects, serving as an on-site manager for developments in mainland China.
Florence's involvement in a number of KPF's most prominent works has helped her develop technical expertise in highly complex and large-scale projects. She plays an essential role as a liaison between clients, consultants, and design teams, coordinating and finding consensus among stakeholders. When faced with any new challenge, Florence believes that communication is key to finding a balance between the designer's goals and the client's aspirations. For example, the Chow Tai Fook (CTF) Finance Centre demonstrates the alignment of supertall design while being conscious of cultural, environmental, and contextual sensitivity.
When managing projects, Florence's main interest lies in the public realm. She not only prioritizes function and innovation but, most importantly, facilitates designs for people. At HKUST Guangzhou, Florence designed specialized campus facilities that converge around a dynamic, central space to foster interdisciplinary collaboration and engender a strong community.
Florence is passionate about teaching and lecturing, a trait that stems from the mentors who have helped her throughout her career. She hopes to carry forward this tradition by engaging with young students who are commencing their careers in architecture at the Chinese University of Hong Kong.
Florence is a registered architect in New York State and frequently serves as a guest lecturer and reviewer at the Chinese University of Hong Kong. She served as the 2022 President of the AIA Hong Kong Chapter.