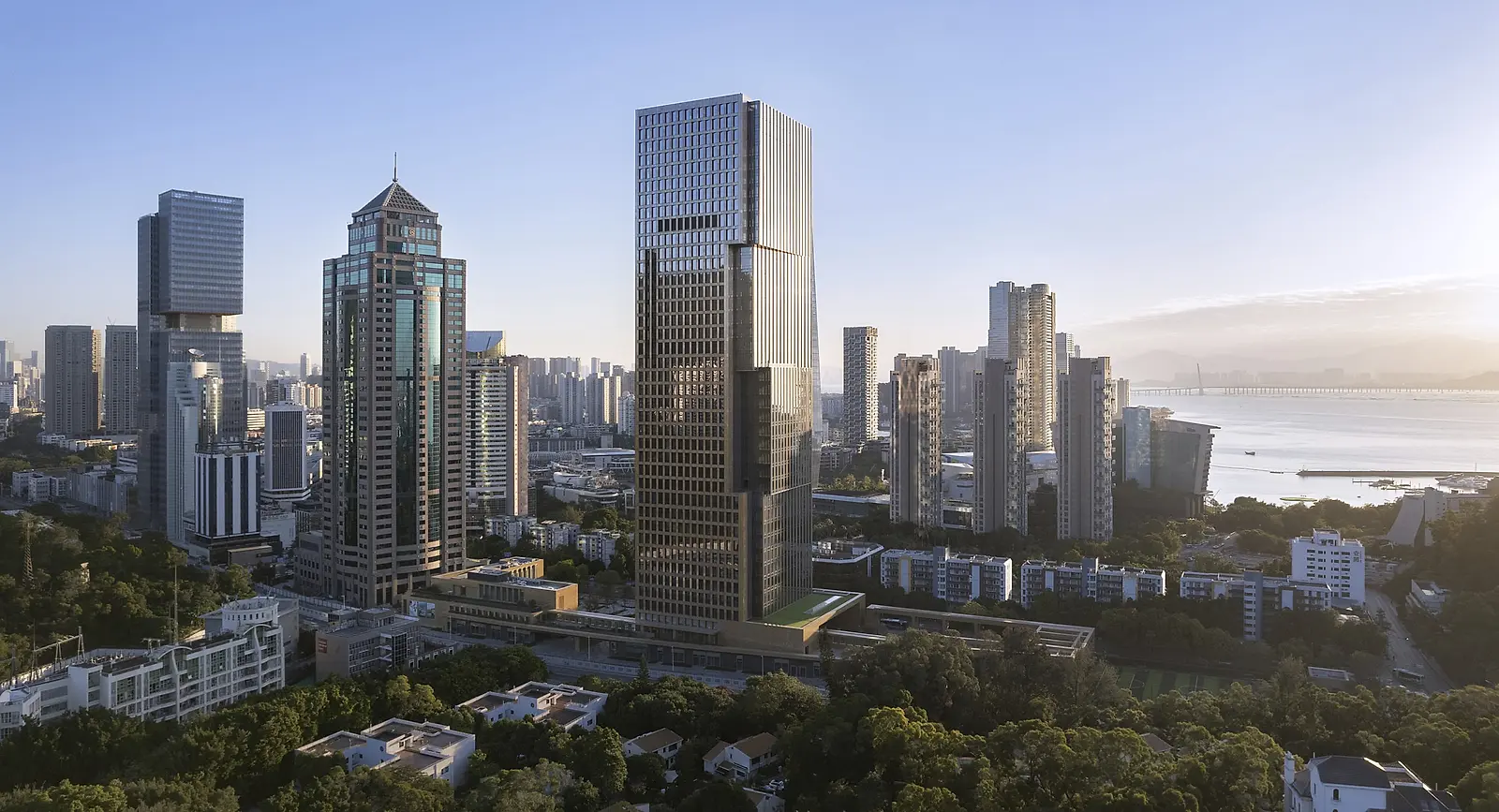 Striking a balance between functionality and tranquility, Time Tower provides Shenzhen's vibrant Shekou District with highly efficient offices complemented by elegant detailing and a serene urban garden.
Ideally located in the heart of Shekou's international community, the 186-meter office tower actively encourages its occupants to reimagine the nature of the workplace in one of China's fastest-growing cities. The corners of the tower embrace a series of cutouts and setbacks, resulting in signature internal spaces that provide office workers with exciting views. The tower's form allows southwest terraces that prioritize views of Shenzhen Bay, while a stronger formal edge toward Danan Mountain provides tremendous views to the surrounding landscape. Two types of interlocking, L-shaped facades give the building a rational yet dynamic expression. Both and tower and podium are clad in terra cotta, following a low embodied carbon strategy. A custom designed glaze compliments the neighboring tower's pink granite and emits an iridescent finish in changing light.
A richly landscaped urban room links Time Tower to its neighbor at the north of the elongated site. The garden plaza is designed with intention, becoming a direct extension of the tower's lobby and offering an urban oasis. Office tenants and the general public alike can retreat to the inviting and comfortable gathering place for a moment of serenity. A protective, 10-meter-tall loggia serves as a grand entrance to the space, an allée provides shading and encourages exploration within the site, and a reflective pool is designated as a gathering place that evokes a sense of tranquility.