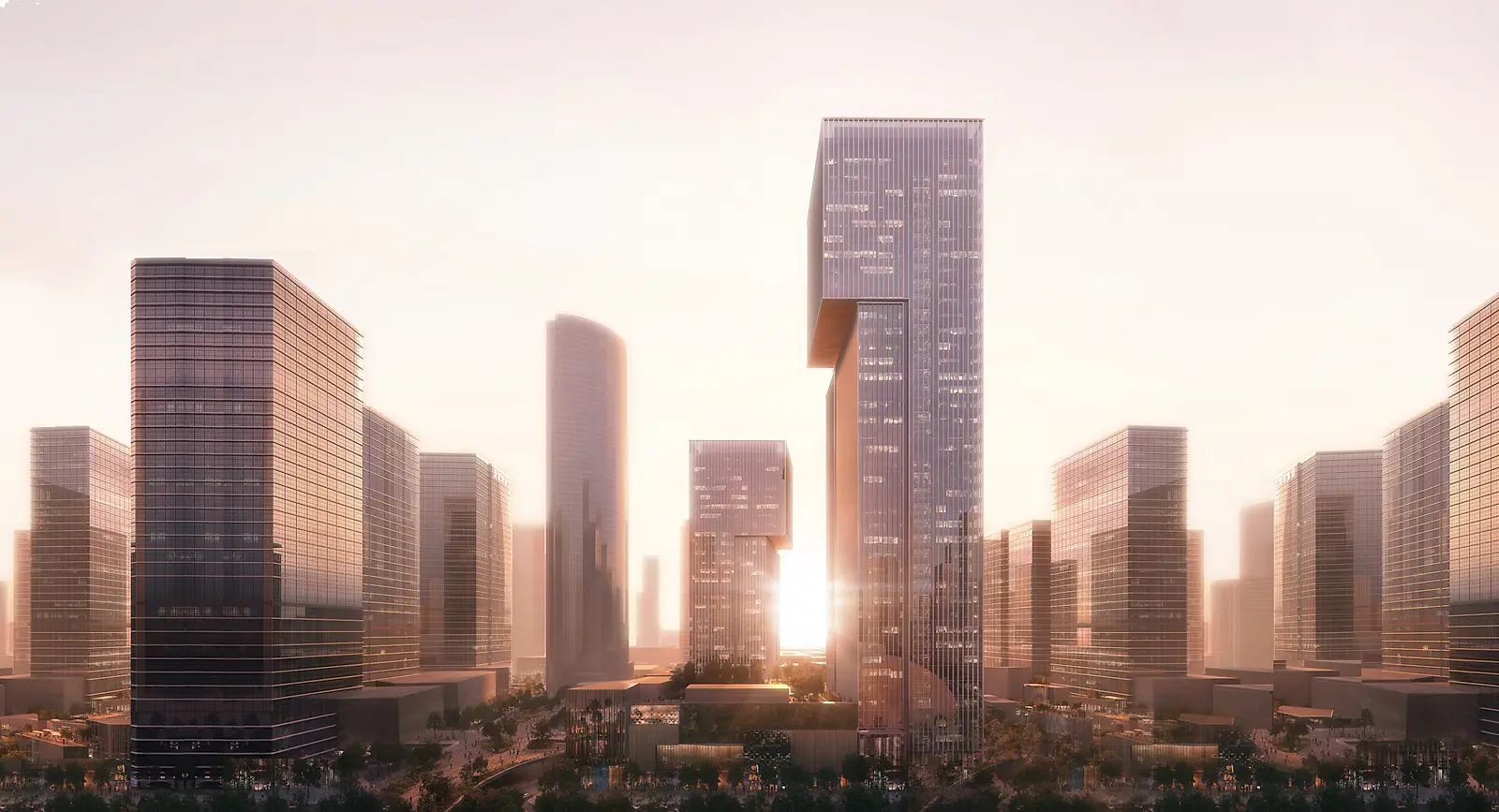 Located in the heart of the quickly growing district, Lenovo Houhai Center offers Class-A office space while making significant contributions to the city's public realm.
Anchored by two office towers, Lenovo Shenzhen, the project provides a vibrant mixed-use environment, including retail and cultural programming, to attract an array of activities and people. The site plan positions the tallest towers to maximize views of the city's landscape and provide effective circulation within the development, while promoting connectivity with its surroundings through easy access to public transportation and major highways. An elevated, landscaped bridge network for pedestrians creates opportunities for organic movement throughout the space.
Developed as restrained orthogonal compositions, each tower's massing balances the need for efficient office floorplates with the aspiration for a strong skyline presence. The towers rise as rectangular forms oriented in an East-West direction before rotating at the upper floors to address Shenzhen Bay to the East. This composition creates an understated yet powerful identity for the development. Lenovo Houhai Center is a dynamic gateway between the mountains and waterfront landscape that defines the city, and represents a spirit of innovation appropriate for one of the world's technology leaders.
Read about the process behind the design of the Lenovo Houhai here.