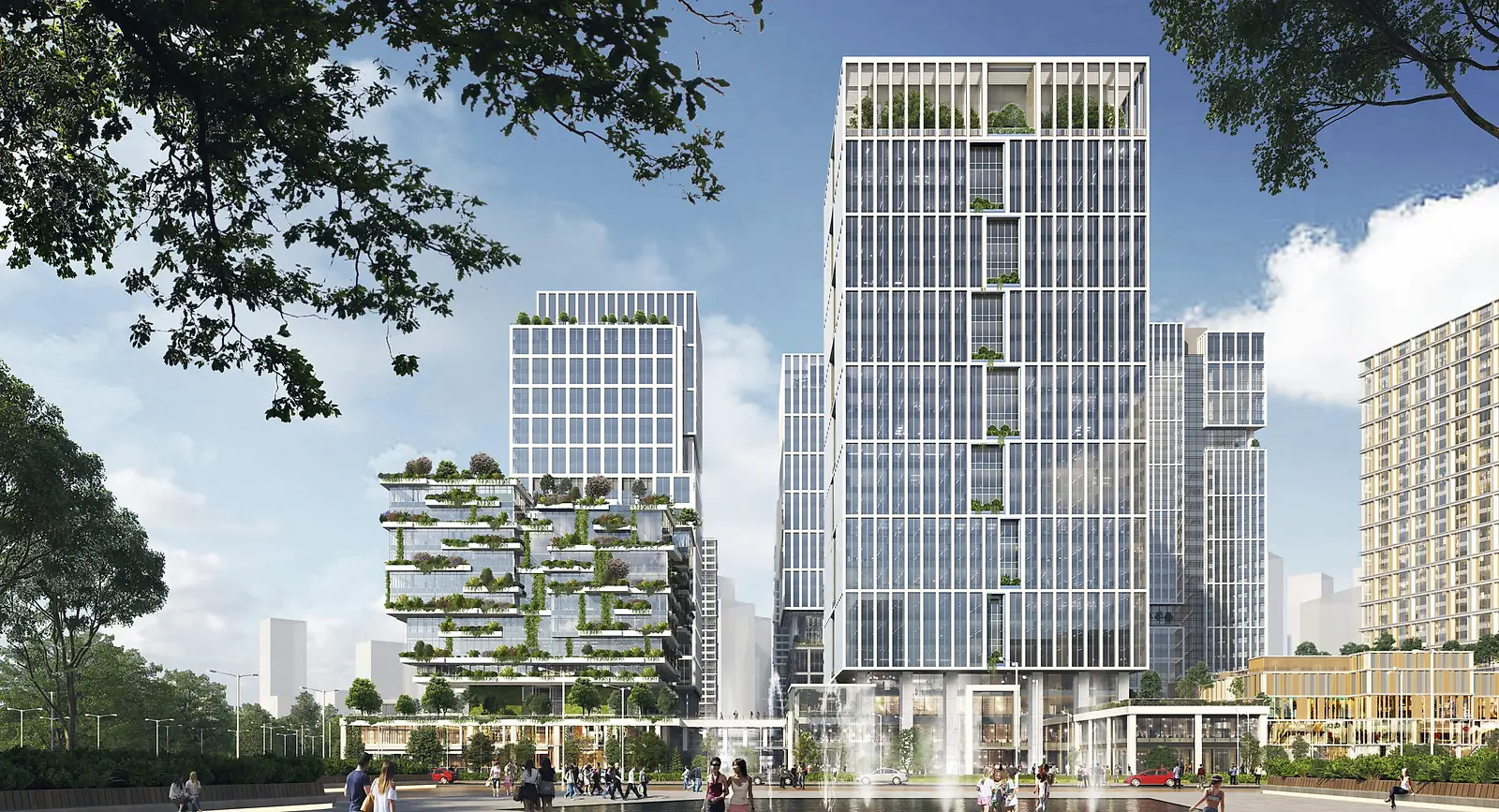 The Treehouse
Qianhai Kerry Centre Phase III
The Treehouse at Qianhai Kerry Centre stands as the architectural centerpiece of the development, providing an iconic presence through an inside-out design approach that utilizes lush greenery as a prominent feature on its exteriors.
Comprised of two linked buildings that focus on wellbeing and prioritize outdoor space, the Treehouse offers office tenants, visitors, and residents of the wider neighborhood ample opportunities to connect with nature while they enjoy a special event or relax with friends. A variety of gardens and planted terraces are designed to support a broad range of native species, attracting pollinators and birds to support the propagation of plants and enhance the ecosystem of Shenzhen Bay.
The central atrium, topped with a light-weight retractable roof, has been optimized to maximize comfort while keeping energy consumption required for cooling to a minimum, offering a pleasant environment that is self-shaded, naturally ventilated, and daylit. This hybrid between indoor and outdoor space becomes a vertical public square to foster interaction.
The linked format of the two buildings echoes the focus on connection present throughout Qianhai Kerry Centre. The shorter tower houses a central bus terminal and connection to the city's metro system. The taller tower features a mixture of floorplate sizes and layouts to suit a variety of tenants. Accessible break-out spaces, shaded exterior gardens, and planted balconies are present throughout both structures to ensure that outdoor spaces are easily accessible to tenants and visitors.