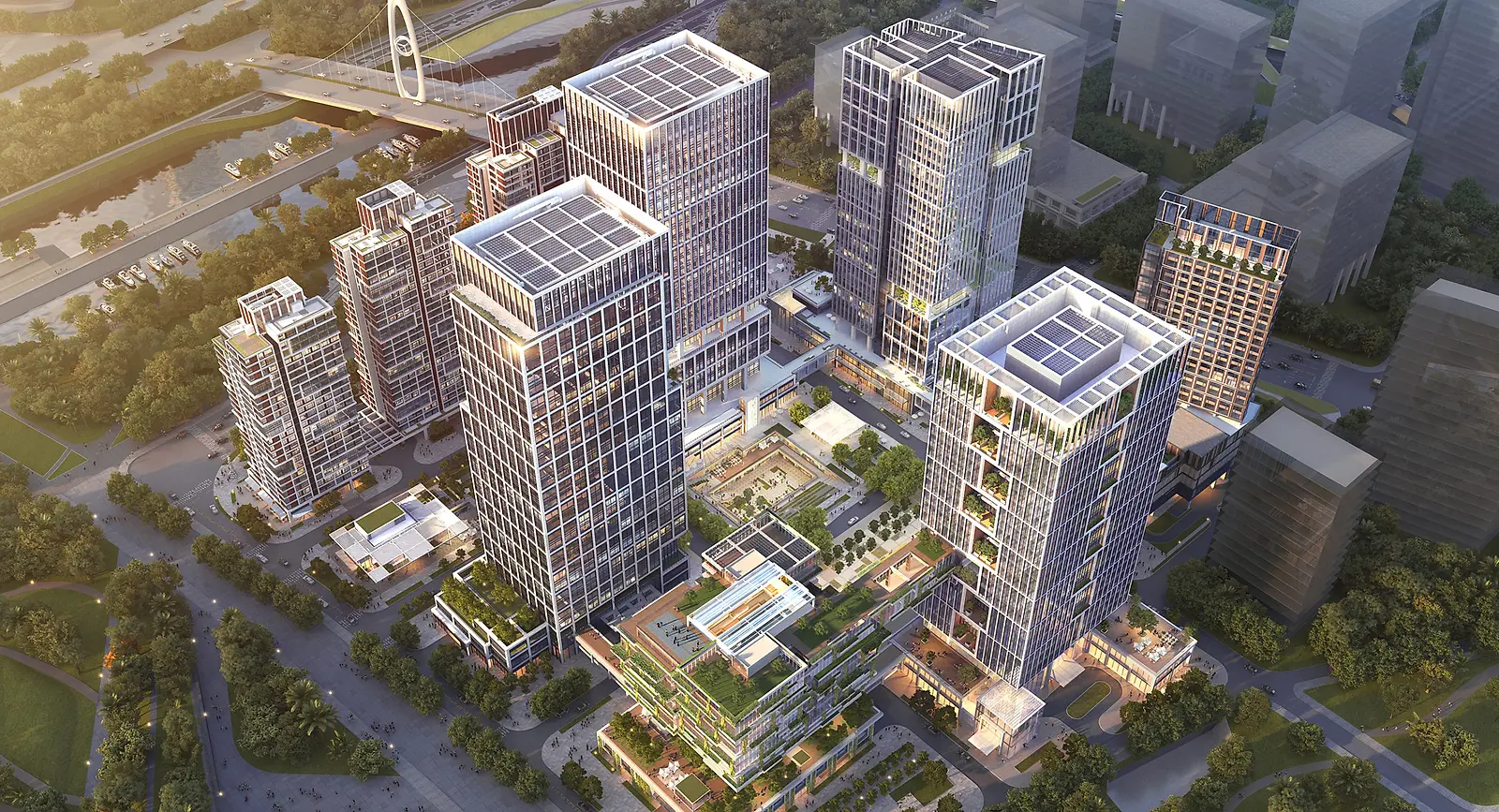 Located on Qianhai Bay, the Qianhai Kerry Centre sets a new standard for neighborhood living, interweaving the scenic environment of the Shenzhen waterfront with high-density, multi-layered, urban development.
A city unto itself, the Qianhai Kerry Centre features a connected network of mixed-use buildings, a multi-level retail district, and a series of terraced gardens. Two major public spaces – a green lawn and a civic plaza – are firmly anchored within a network of intimately sized, pedestrian-friendly streets. A complete mix of retail, office, residential, and hospitality programs, combined with amenity spaces for culture and education, provide diverse and fulfilling experiences throughout the vibrant neighborhood.
Constructed in phases, each complex boasts a unique identity but also shares an architectural language with the rest of the development. An external frame of grids offers a signature motif, acting as a metaphor for the greater development, showcasing the orthogonal nature of the layout and the connectivity of the space. Within Phase II, at the north-east corner of the plan, an 18-story headquarters tower for Bank of East Asia reinterprets the grid design with a shingled façade inspired by a dragon's skin. The third-phase is defined by the Treehouse, the development's architectural centerpiece.