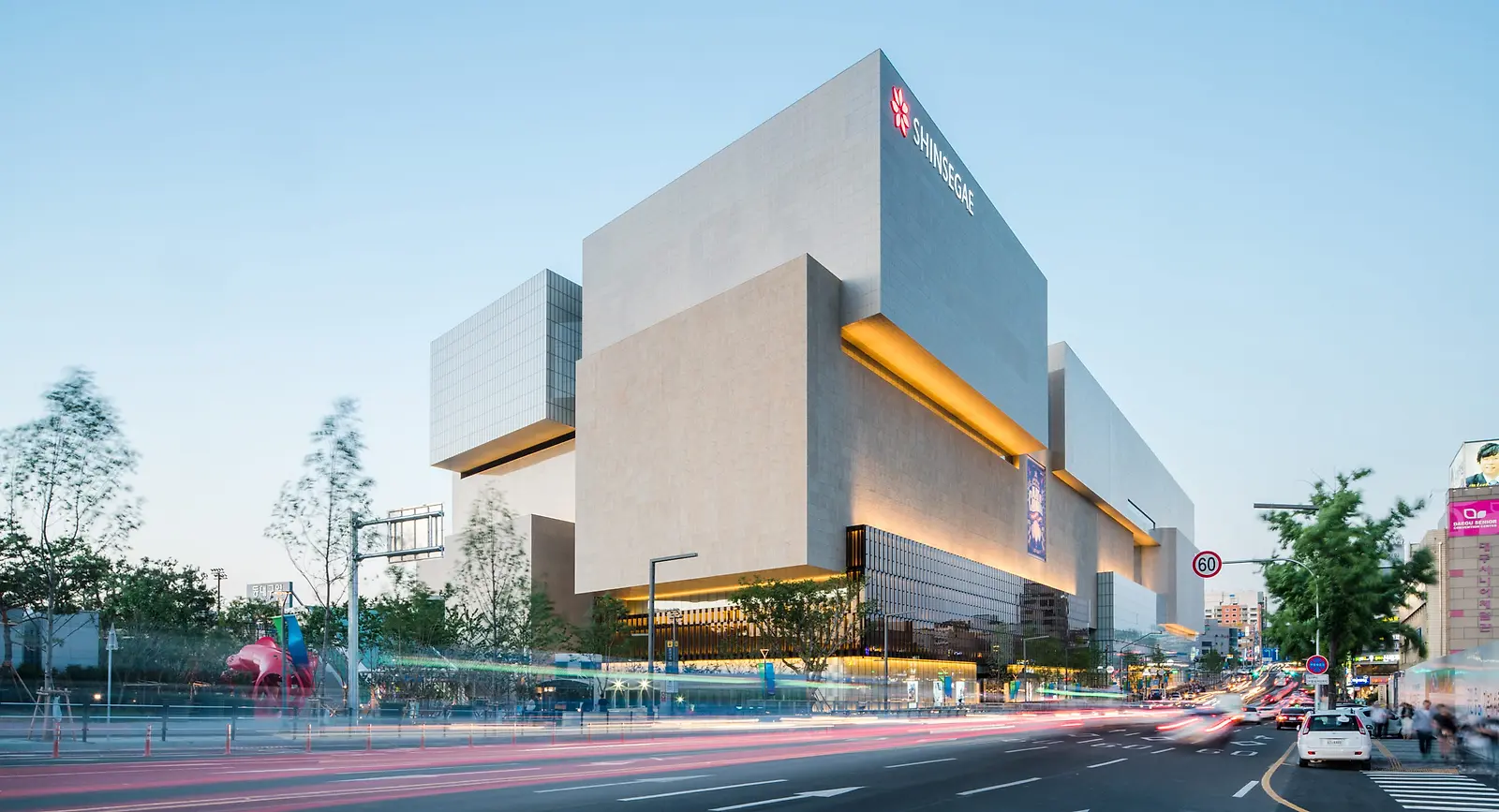 Dongdaegu Transportation Hub
Located in Daegu, one of Northeast Asia's largest regional multi-modal transportation centers, the new Dongdaegu Station provides a much-needed central transit facility that amalgamates a range of disparate transport programs into a single gateway, enhancing passenger convenience and invigorating the regional economy.
The challenge to this complicated multi-program development was to create a building that provides efficient connectivity and serves as the gateway to the heart of the city, while also functioning as a civic center within the Daegu community.
The project links high-speed and inter-city rail services with metro stations, a municipal bus station, and a long-distance terminus. The ambitious municipal program also includes a commercial overbuild containing a department store, sports facilities, a cinema, a water park, an aquarium, and a convention center. The center plays a major role in the development of the city, bringing together transportation, culture and business.