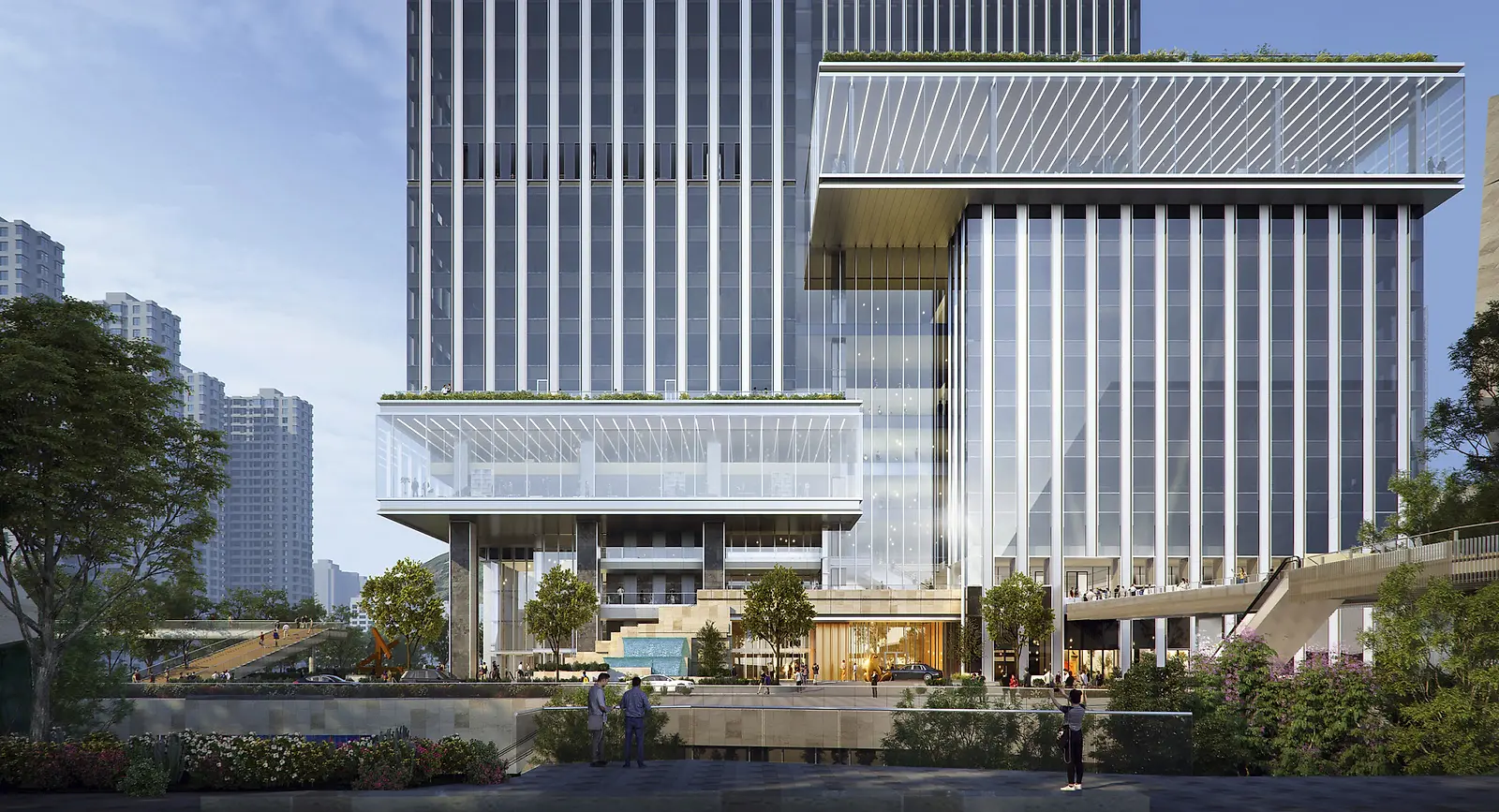 Located within the KPF-designed district, Vanke Cloud Tower complements the mixed-use neighborhood in both its architectural language and its blended programming throughout its vertical form.
The tower sets the tone for the neighborhood, sited at the entry point to the Vanke Cloud Gradus development along Caitian Road in Shenzhen. Comprised of stacked and cantilevered rectangular forms, the tower's massing is an assemblage intended to visually express the diversity of uses to the outside viewer. This design method reflects a contemporary understanding of the workplace as a collection of places, blending office, residential, and amenities.
A flexible layout allows tenants to adapt floorplates to the changing needs of the market, and the upper portion of the tower is designed to accommodate residential or office use. The tower can serve three different headquarters, each with access to its own 'floating' amenity space. These cantilevered volumes are located above the lobby podium and raised pedestrian walkways, at mid-level, and near the tower's crown. The rectangular volumes create visual destinations for tenants to showcase their identities, continued through amenity spaces and terraces that intensify the drama of the upper levels.
A bridge traverses Caitian Road to connect to Lianhuashan Park, and multiple metro lines connect directly below the sunken gardens, making the tower highly accessible. Pathways extend beyond ground level through pedestrian bridges, providing elevated views into the tower's interior public spaces and increasing permeability with the neighboring towers. The neighborhood has received LEED Platinum for Cities and Communities, and the tower is targeting China Green Building Certificate, Two Star.