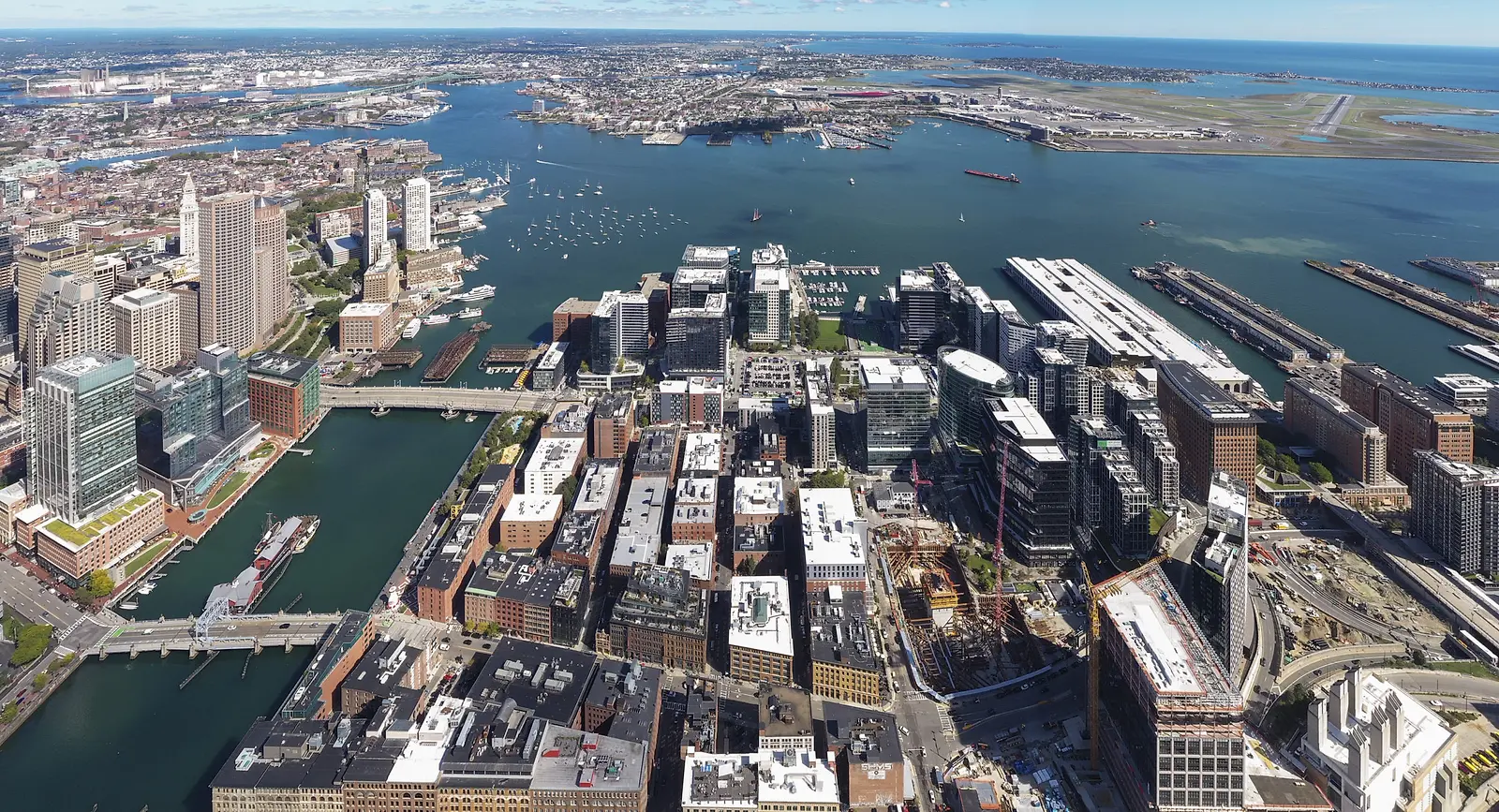 Seaport Square Innovation District
As one of Boston's largest private developments since the 1960s, the plan links separate clusters of diverse activity and architectural character between the city's historic waterfront and its contemporary landmarks.
Stitching these different components into a coherent city fabric, the plan establishes a major boulevard that enlivens the adjacent Seaport Hill neighborhood, a residential area akin to those that have traditionally inspired Boston's development. Echelon Seaport, a mixed-use, mixed-income residential development with 125,000 square feet of retail and community space, anchors the district through a design that relates to the varied urban fabrics surrounding the site.
The development follows a larger urban initiative to create a sustainable, responsible community for the city of Boston, furthering the city's vision for an "innovation district" where new business ideas can flourish. This concept translates to the plan's emphasis on sustainable strategies and integrative technologies, including power self-generation and incubator spaces, among other attributes. In turn, forty percent of the plan will remain public, open space, with six million square feet of building area designed to maintain dialogue with the public realm. The central, two-acre Seaport Square becomes a multi-functional urban park, encouraging relaxation and recreation activities that attract businesses and foster community.
Ten years in the making, the innovation district has already attracted Boston's highest density of venture capital and technology firms, while ranking only second to Kendall Square in biotech industry. Notable tenants include Amazon, Autodesk, General Electrics, WeWork, Fidelity Investments, among others.
Read more about the project here.