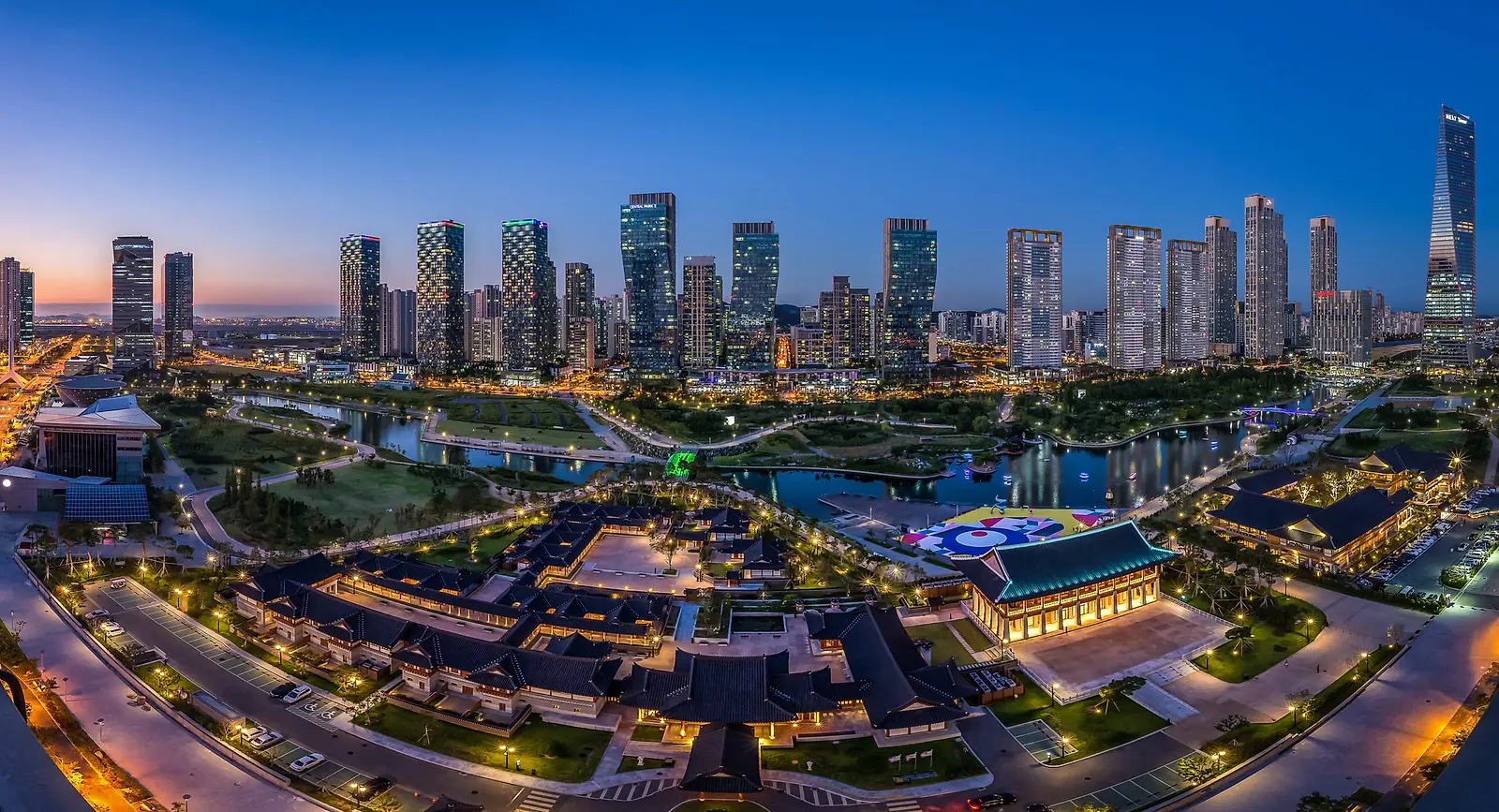 New Songdo City
Songdo International Business District
Setting it apart from other "smart" cities, Songdo is already 50 percent built, with 30,000 residents, 33,000 jobs, and 70% fewer emissions than developments its size. Positioned as the gateway to Northeast Asia, the 1,500 acre Songdo International Business District (IBD) is a model for future, sustainable city-scale developments, not only in Asia but across the globe.
The Songdo IBD includes a diverse array of programmatic elements and is conceived as a pedestrian friendly city, with walkable streets, 40 percent green space and an urban density that promotes an active street life. The residential neighborhoods have large green areas and all parking is below grade. A new 100-acre recreational park is woven into the center of the city's rich urban fabric, while a network of sea canals is powered by wind turbines and refreshed every 24 hours. The design sets a new standard in sustainability, with innovative approaches to building performance, green infrastructure and community planning.
The Songdo program includes 45 million square feet of office space, 30 million square feet of residential space, 10 million square feet of retail, 5 million square feet of hotel facilities and 10 million square feet of public realm. Additional facilities include a K-12 International School, world-class hospital, museum and university campuses.